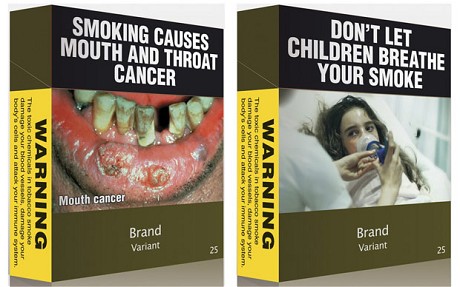 In this week's issue of RN, we produced a three page-guide to explain the revised Tobacco Products Directive (EUTPD II), plain packaging legislation and what it means to you. Below are five of your most frequently asked questions on the upcoming changes
1. What's the difference between EUTPD II and plain packaging?
EUTPD II will restrict the size, packaging and flavour of tobacco packs and was largely introduced to limit the appeal of tobacco products, in particular to young people. The new measures it contains cover labelling, ingredients, tracking and tracing of products, cross-border distance sales and herbal smoking products.
Included in EUTPD II legislation is a directive which gives member states authority to implement additional requirements on pack labelling. The UK and the Republic of Ireland have chosen to introduce these as plain packaging.
2. Besides the UK and Ireland, have other EU member states chosen to introduce plain packaging?
Not yet. Last month, the National Assembly in France voted to introduce plain packaging, but this proposal is not final and needs to be processed. In other EU countries, the bottom 35% of packs underneath health warnings will be available for branding.
3. Will cigars and e-cigarettes be affected by EUTPD II?
Yes. Electronic cigarettes containing less than 20mg/ml of nicotine and making no claims regarding smoking cessation will be governed by EUTPD II. They will have to be child-proof and packaging will have to contain health warnings, instructions for use and information on toxicity and addictiveness. Pipe tobacco, cigars, cigarillos and smokeless tobacco will have to carry general health warnings and additional text warnings.
4. Is anyone challenging this legislation?
Yes. BAT and Philip Morris have filed lawsuits against EUTPD II, and tobacco manufacturers BAT, JTI, Philip Morris and Imperial Tobacco have filed legal challenges against plain packaging. A ruling for the challenges against plain packaging was expected this week after RN went to press. The European Cigars Manufacturers Association, representing national cigar associations in Europe alongside 28 cigar manufacturers (including Imperial Tobacco, British American Tobacco and JTI) and cigar distributor Hunters & Frankau are challenging EUTPD II. Only one e-cigarette company – Totally Wicked – is challenging an article within the directive that affects e-cigarettes.
5. Australia introduced plain packaging in 2012. Has it achieved its aim of reducing smoking rates?
Not according to Ron Ridderbeekx, head of corporate and regulatory affairs at BAT. The global tobacco market has been in steady decline at a rate of 3% year on year, but this rate has actually slowed in Australia since plain packaging was introduced, according to Mr Ridderbeekx. Illicit trading, meanwhile, remains a major challenge, with around 14.3% of total tobacco consumption illegal according to the latest Illicit Tobacco in Australia report, prepared by KPMG LLP in the UK.
To find out more on EUTPD II and plan packaging – including how you can prepare and a timeline of essential dates, don't miss out on 11 December issue of RN.