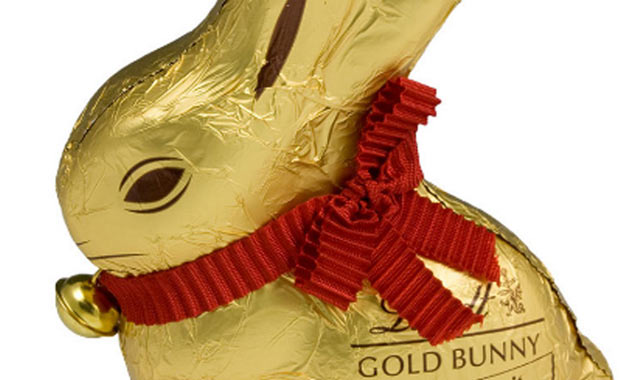 Outside of Christmas, Easter is the next biggest season for us and it's a really good time to sell more chocolate. It's the easiest occasion to manage.
You'll be lumbered with stock if you don't check what's selling, but the best way to start is to go to the supermarkets and see what they are doing, then make an informed decision from there.  Although this is our first Easter in Budgens, we have sales records from previous years so we can base some of our decisions on what worked last year.
And at Christmas I saw a big build-up ahead of the event when sales went mental, so I'm hoping that will happen at Easter too. I've noticed that customers in Londis shop differently to those in Budgens; Londis customers shop at the last minute, whereas Budgens customers do their shopping earlier.  We've already got a few novelty products in, such as Cadbury and MaltEaster bunnies and Cadbury's new Egg 'n' Spoons.
I've also taken a more premium approach and focused on brands like Lindt and Ferrero Rocher. They offer better margins of 25% to 30%. My aim is to cater for everyone. Through our Easter activity my other aim is to connect more closely with my community, so I'd like to link up with schools and the church.
I plan to hold a competition to see who can draw the best Easter egg.  I also plan to run a competition in both Londis and Budgens where customers can buy a ticket to win a five foot high Toblerone. These cost me £65 and I'm hoping to sell up to £150 worth of tickets and donate the proceeds to a local charity.
Elsewhere in both stores, trade has been a bit slow, because customers are paying off their credit card bills after Christmas, so we've been focusing on a few things internally over the past month.  Staff training is one area I've concentrated on and I've been doing reviews and setting goals.
We have around 30 staff in this store and I can identify their strengths and weaknesses in these meetings, finding out what training people want and who needs to be trained up. I want to get people up to the same standard as each other.
One thing that has worked well in Londis is getting existing staff to train new recruits.  I've fine-tuned the way I deliver training, but in Budgens have applied this strategy, getting new people to work alongside experienced members of staff, working out who can teach who.  Working this way helps me to understand the way my staff work.
It's a chance for me to get my message across about how I want the store to be run, but I've learned a lot too because the staff have lots of good experience which people can learn from very quickly.