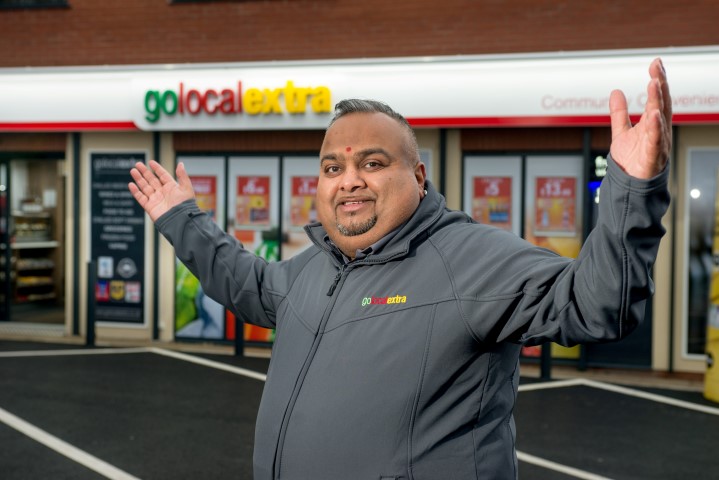 A Go Local retailer in Manchester is to launch a 'Food On the Go' concept, offering customers a service influenced by McDonald's.
Sasi Patel is to open his third Go Local site in Ashton town centre on 31 October following a refit. Complementing a Costa Coffee and Tango Ice Blast machine will be a Food On The Go section, which will offer burgers, milkshakes and crepes for takeaway.
Patel told betterRetailing: "The concept is basically freshly prepared food such as burgers, pizzas, waffles and smoothies. It will be incorporated into the off license and will allow customers to come in and buy a takeway. We've got a lot of passing trade.
"Food to go has been a concept in retail for a long time, but the Food On The Go concept is the first of its type for the Go Local symbol group. There's probably only a handful of people doing something of this level in their stores. I've taken the marketing analogy that McDonald's has and there'll be screens with interactive menus. I've spent £4,000 to £5,000 on the kitchen."
Wholesaler Parfetts, who operates the Go Local symbol group, helped Patel with the layout and brand marketing for the concept.
Parfetts retail director Guy Swindell said: "The store has huge potential given its location and Sasi's undoubted expertise. We have provided brand and marketing expertise, while also assisting with the layout for the Food on the Go concept. It is an area our retailers are increasingly engaging with and, like any concept we work with our retailers on, we will use the lessons and look to pass them on to others."