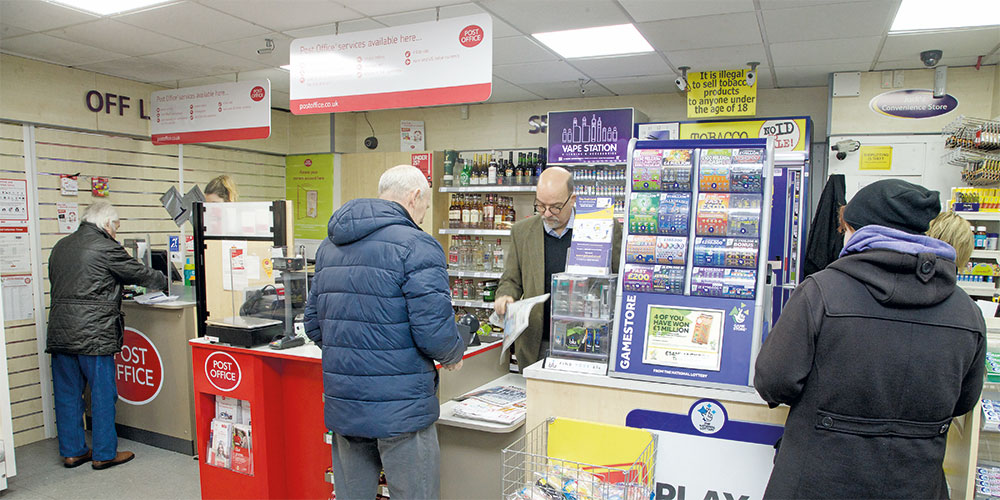 Introducing a post office has paid off for Avtar Sidhu, who has seen the service increase customer footfall and loyalty in his Warwickshire store
Average store size:
N/A
Average store turnover:
N/A
Number of UK retail members:
11,600
Cost of joining:
Free
"We're very positive about the post office," says Warwickshire retailer Avtar Sidhu. Avtar recently changed symbol group from Simply Fresh to Budgens, but kept his post office and has increased year-on-year sales by £8,000 a year.
"This business is simple. You need to give people as many reasons to visit your premises as possible and once they're in, you can sell them other things," he explains.
Post offices help retailers provide a range of services to their community. As well as letters and parcels, postmasters can offer banking services, bill payments, travel money, and mortgages. "The Post Office can offer pretty much everything that payment providers can, except things like TV licences," Avtar says.
"The Post Office also brings in the right sort of consumers for convenience. Either these are ones buying little and often to save money or they are older people that do not want to walk far."
Why join?
Avtar Sidhu, Kenilworth Budgens and Post Office, Warwickshire
1. Increased footfall: "The Post Office brings more people to my store who rely on our services. It creates goodwill and loyalty," Avtar says. The Post Office is ranked by the ACS as having the most positive impact on a local area.
2. Great services: Avtar removed his payment service provider after comparing the services it offered with the Post Office. "The bulk of popular services can be covered by the Post Office, and they give us higher margins," he explains.
3. Massive opportunity: "There's a lot that we could do with the post office and a lot of services that we don't currently have PoS for. We hope we can make a lot more of it in the future," he says.
Why stay?
Siva Thievanayagan, Nisa Local and Post Office, Fletton, Peterborough
"We joined the Post Office seven years ago and have experimented with adding it as a service in different ways in my stores.
"I've found that the best way to use the Post Office to drive your business is to have it within your shop rather than separate.
"This is because having a post office is all about driving footfall.
"The more services you can add to your business, the more reasons there are for people to visit you, the more shoppers you get. It helps you establish yourself as part of the community.
"It's a big responsibility and it's not right for everyone, but if you can make sure that your staff are always trained well and know what they're doing, then you can make it a valuable part of your business for your customers."
Would you like to learn more?
Contact Post Office at:
Telephone: 0845 266 8790
Email: ntquestions@postoffice.co.uk
Twitter: @postoffice
Web: runapostoffice.co.uk