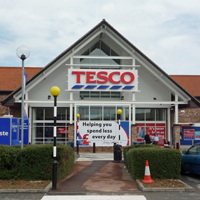 Walmart will be playing catch-up to the lifestyle dynamics of today and tomorrow, versus creating them, Jimmy Wright, a former senior executive, told the FT this week.
After two years of falling sales, the paper ran a feature questioning if the era of the superstore was coming to an end. Its US stores have reached their potential. Shoppers are buying smaller quantities and expect promotions. The price of petrol means shoppers don't want to drive so far. Smaller stores in more accessible locations are winning sales.
The story should be familiar to UK local shop owners. Flipped around, the story is one of opportunity for independent shops, especially those working in partnership with switched-on wholesale suppliers. But the real significance of the FT story is that in the board rooms of major packaged goods companies they will be reading that the day of big box retailers may be drawing to a close. They will be reviewing their strategies and hopefully working out how they can better invest in supporting the independent retail channel.
Unfortunately the balance of power will not shift overnight. Board rooms will also be paying attention to the woes of Premier Foods which lost 22 per cent of its market value after a major multiple, identified by the FT as Tesco, delisted its lines when the supplier tried to impose a price increase. The impact of being delisted was a £10m hit on the bottom line for the first half of the current year.
What this demonstrates is the market power of a Tesco. For the long-sighted executive, it should also demonstrate the need to have a diversified route to market, which means investing in the independent channel.