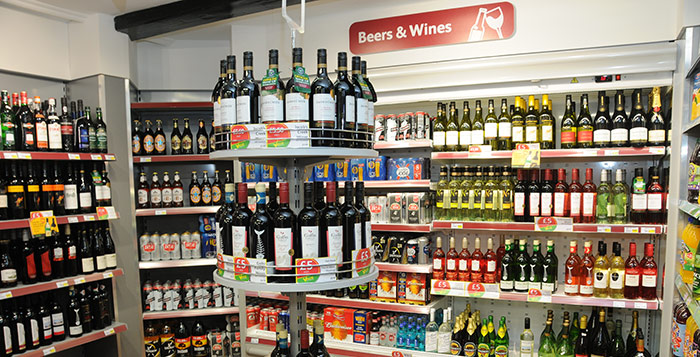 Minimum alcohol pricing would give independent shops a golden leg up against the multiples and must go back on the agenda in the Queen's Speech next month.
This is the message from convenience industry leaders – it follows a stinging attach by the UK's Chief Medical Officer Dame Sally Davies on the Government's decision to ditch plans for a minimum price of 45p per unit.
A bottom price would see the cheapest supermarket spirits shoot up by 20%, putting an end to ultra-low supermarket prices and what independent retailers have called "dirty" tactics on booze deals.
Coventry retailer Charlie Ganatra said independent retailers hands are tied behind their backs.
"At present we just can't stand on an even footing with the supermarkets on alcohol," he said.
A ban on below cost selling is being brought in but both industry leaders and health professionals agree this will not be sufficient.
Earlier this month Bestway group trading director Martin Race told Retail Express that minimum pricing would stop the supermarkets selling booze at "stupid prices", while Parfetts chairman Steve Parfett said the Government's decisions over alcohol policy have been purely political.
NFRN chief executive Paul Baxter said minimum pricing would help to protect independent news and convenience stores from anti-social behaviour and crime.
"We welcome the comments from the Chief Medical Officer urging the Government to think again about minimum pricing," he said.
"We are now calling for a bill to enact the policy to appear in the Queen's Speech."
What do you think – tell us in the comments section at the bottom of this page