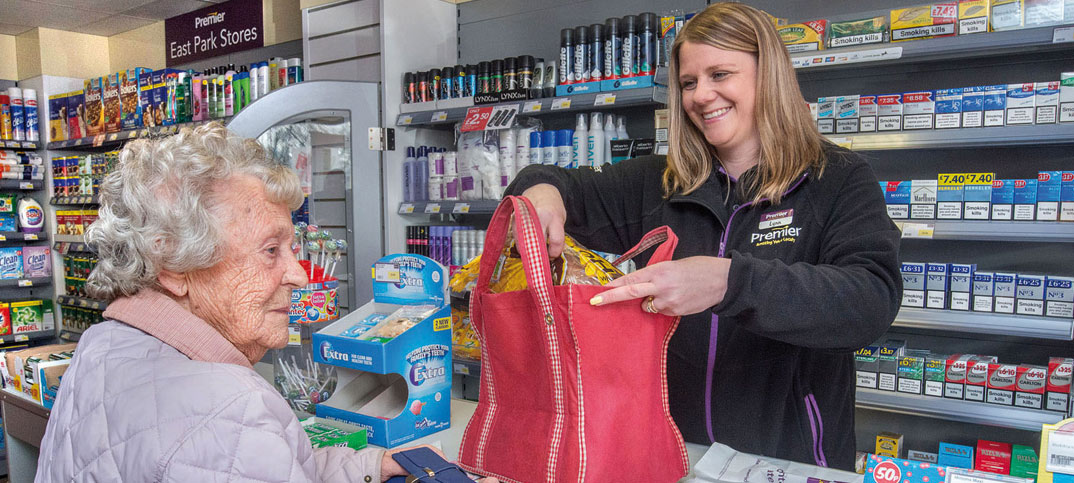 Store manager Lynn Boydell is well on the way to becoming a retail expert thanks to the experience she has gained working with Premier retailers Serge Khunkhun and Joe Dail.

Steven Lambert reports

Making the leap from shop assistant to running your own store is no easy task, but Lynn Boydell has taken to it like a duck to water.

After spending two years working under Serge Khunkhun at his Premier store in Wolverhampton, Lynn was given the chance to become store manager of a new Premier Express being opened by Serge's business partner, Joe Dail.
She says: "I've learned so much working under Joe and Serge, especially when it comes to looking after customers.
"It's something I've tried to do myself in the new store."
The 1,000sq ft Premier East Park Stores business, a converted council property, opened officially in January and is already making an impact on local customers.
Lynn says: "We're located on a parade of shops so we do have some competition.
"We don't have an alcohol licence or sell newspapers and magazines as we have shops close to us which are already doing these. Instead, our main focus is on groceries and products for a big shop."
The reasoning behind this strategy, Lynn says, is the store's constant stream of families and children.
"We're opposite a school so we always have kids coming here in the mornings and late afternoon, as well as lunchtime.
"That's why some of the most popular parts of the business are the sweets aisle and the soft drinks in the fridge, so we make sure we are well stocked on these at all times."
Hungry young shoppers are well catered for with a wide selection of confectionery and crisps near the front till, with a wealth of two for £1 offers on display for chocolate bars and snacks.
Lynn adds: "We have good working relationships with suppliers such as Bobby's Foods and Cadbury who help us out with point of sale.
"We also do things like fresh sandwiches and sausage rolls, which are popular with kids and people on their way to work in the morning.
"And we've been in touch with the local school to talk about how we can help support their breakfast club."
Promotions are another area where Lynn feels her business has an advantage over other local stores.
This is evident in the wealth of promotional bays dotted around the shop, signposted with clear PoS material including large fins for shelves featuring 'On Promotion' messages.
"We work hard to make sure we're offering good value to our customers," says Lynn.
"Booker helps us with this with their Euro Shopper and Happy Shopper brands and their Mega Deals, and we also send their promotional leaflets out to as many households as we can."
Despite only having been open for a few months, East Park Stores has also worked quickly to introduce footfall-driving services, including the Lottery, Health Lottery and PayPoint.
Lynn adds that the addition of a free-to-use cash machine has also been a big draw for shoppers, encouraging them to take out cash to be used in the shop.
We've been in touch with the local school to talk about how we can help support their breakfast club"
But she adds that none of these elements would mean a thing if the business did not pride itself on excellent customer service.
Lynn says: "I think that's where we can stand out from other shops, and it was something I learned early on.
"Our staff members are from the local area and we always encourage them to smile and help customers wherever they can.
"We also do what we can to get in particular items that customers are looking for, which is really important for the more elderly shoppers who can't travel as far.
"We're always having a laugh and a chat with our customers and that keeps them coming back."
Visit my Store