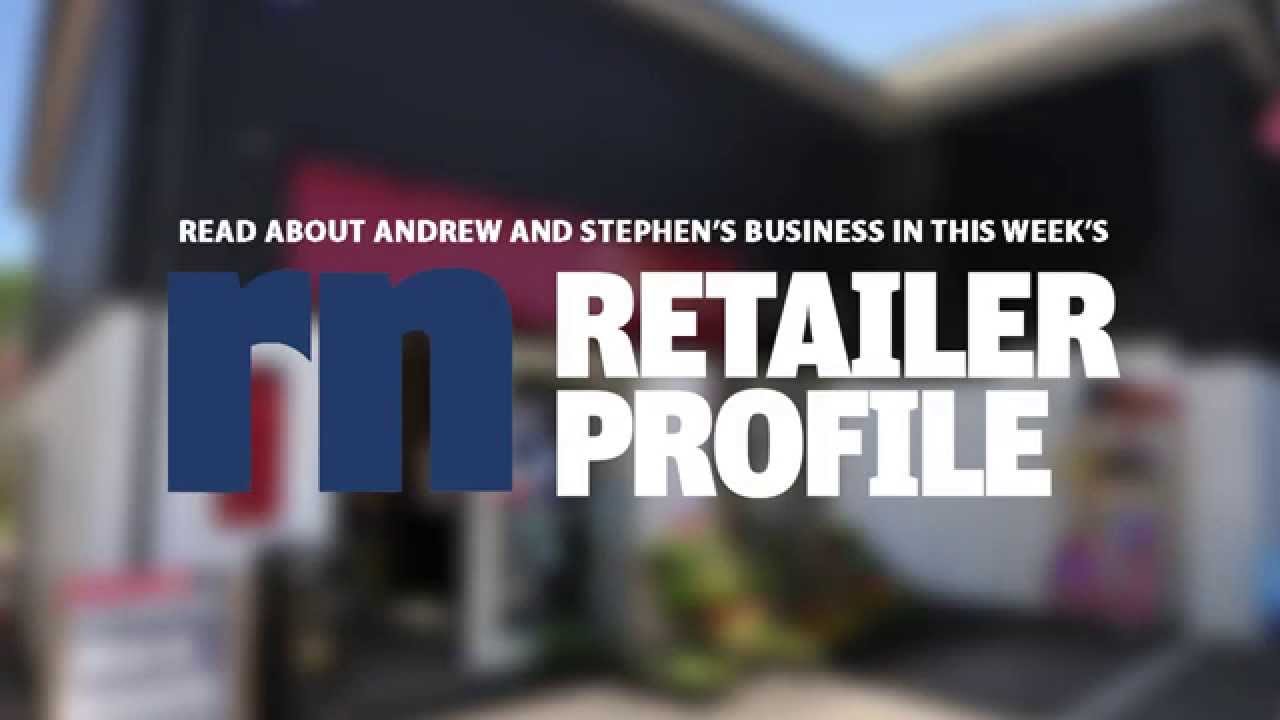 At 35,000sq ft, the Jempson brothers' shop feels more like a large multiple than a traditional convenience store. In the first of two special profiles, Steven Lambert looks at how they manage to reassure customers that they still have the independent spirit
Walking into Jempson's in the leafy village of Peasmarsh in East Sussex, it becomes immediately obvious that this is not your typical independent store.
Standing at just over 35,000sq ft and offering every kind of service, from an in-store bakery and florist through to a café and pharmacy, the business at first appears to have more in common with a large multiple store.
But it's clear that brothers and owners Stephen and Andrew Jempson are as fiercely committed to the needs of their customers as any other local shop.
Stephen says: "We have always been proud to be independent, dating back to when our granddad founded the business in 1935."
Back then, the store was a more modest 225sq ft bakery and general store run by George Jempson and his wife Winnie.
The business was passed on to George's son, Harold, in the 1950s, and it underwent a series of rapid changes, becoming a self-service store, adding its own car park and expanding five times in the space of 10 years.
Following Harold's retirement in 1985, Stephen became director of the company and was immediately faced with a number of tough decisions.
"The business had grown very quickly so there was the temptation to leave it as it was. But we knew that we needed to keep up with the times."
As a result, the company acquired more land, growing the estate to six acres. This led to the addition of a forecourt and the creation in January 2002 of the superstore that exists today.
Through all the changes, Stephen and Andrew have striven to uphold their mission statement to offer 'the highest standard of customer service, as well as some of the finest foods from around the world'.
This is evident from the attention to detail paid to the abundance of fresh produce on offer. Bread, cakes, pizzas and other goods are baked on the premises daily, while shoppers can also purchase freshly-caught fish and freshly-cut meat from well displayed butcher and fishmonger counters.
Stephen says: "We also spend more than £3m a year on local produce and we have what we call our 'Local Heroes', who bring us everything from apples and beer to honey, all sourced close to the store."
Although more premium lines are available, Stephen adds that a lot of attention has gone into ensuring the best value for customers. This includes launching the store's GT Jempson own label range – named in honour of the store's founder – and working closely with his main supplier, Nisa, to promote the group's Heritage range.
[pull_quote_right]One of the hardest things about being a large store is showing that we offer great value for money – we have to work really hard at it[/pull_quote_right]
In addition, a 'when it's gone it's gone' wall was introduced, which features a wealth of one-off promotions.
"One of the hardest things about being a large store is showing that we offer great value for money – we have to work really hard at it."
Jempson's also encourages repeat visits through its Savaclub loyalty card scheme, which has about 20,000 members. It also has a charitable foundation that has given away thousands of pounds to good causes every year.
Stephen and Andrew have continued to innovate with the launch of their Jempson's Local convenience store concept. The first 1,400sq ft store opened in Northiam last June and another 5,000sq ft site is due to launch in Wadhurst next month.
The brothers have even bigger plans for next year. Stephen says: "We have planning permission to extend the Peasmarsh store, so we're going to extend the forecourt and launch a restaurant, Jempson's Kitchen. We also have a 10,000sq ft store in Rye that we're looking to extend to 16,000sq ft."
With its 80th anniversary just around the corner, the continual investment and work being put into Jempson's will ensure the business remains as popular with shoppers for years to come. As Stephen says: "You must interact with customers and give them what they want, day in, day out, year in, year out."
Visit our store