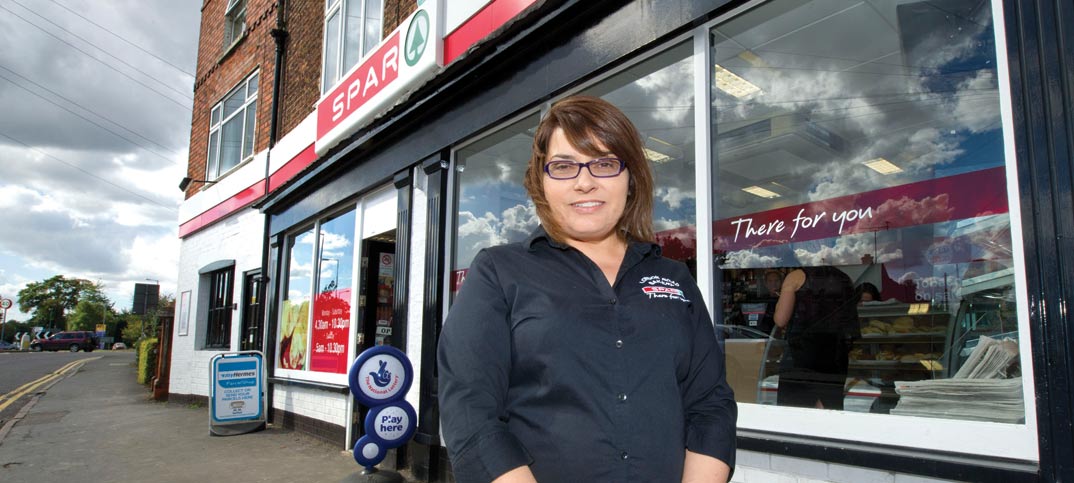 Jacqui Bailey is currently in charge of a business that began in 1840. But, as
Steven Lambert
discovers, the next few chapters in its story promise to be the most exciting yet
Taking over a business with a history dating back to 1840, Jacqui Bailey has sought to combine the heritage of her London Road Bakery store in Lincolnshire with all the elements of a modern convenience store.
The result is a shop where customers can pick up freshly-prepared baked goods made with local ingredients alongside a wide range of fresh and chilled produce, alcohol and grocery essentials.
Jacqui says: "My parents bought the store in 1980 and, after going to university and working as a trainee manager at WHSmith, I came back to the shop in 1993.
"I also took some time off to work as a business manager at Boots. Working for larger companies, you get to see their strengths and weaknesses, and I think that's helped me make improvements at our store."
One of these improvements was growing floor space from just over 600sq ft to 1,000sq ft and introducing more grocery categories to the business.
Jacqui says: "We joined Spar about three years ago and they agreed to help us out with costs for a refit.
"I owned a business next door to the shop at the time, so we knocked into that and increased the shop size by a third."
The move led to the introduction of fruit and veg, new promotional displays and an increase in chiller space from one metre to more than three metres. 
Jacqui says: "In the early days the shop used to be shut for two half days. Now we're open from 4.30am to 10pm seven days a week."
Convenience categories have grown dramatically at the store over the last year, with fruit and veg sales up 43% and alcohol sales up 10%.
Jacqui says: "The fact that we can now chill all our beer and wine has really helped. We also take advantage of Spar's 'Fresh for Less' scheme, where we put fruit and veg priced at less than £1 on a promotional display near the front of the shop. We've also used wicker baskets to improve the look of the display."
Jacqui adds that the store's long-standing bakery continues to be a big draw for customers, with sales from this section up 15% over the past year. "We've been doing food to go since 1984." she says. "We're surrounded by industrial estates so we have quite a male-dominated customer base, which is part of the reason why we prepare 600 pre-filled rolls a day.
"We also make jam donuts and egg custard tarts from scratch, and our sausage rolls are made using meat from a local supplier.
"It's still a strong part of the business because it's well known by locals and more shoppers are looking for food provenance." 
Jacqui says she now wants to to improve her bakery section further by adding a selection of hot ready meals. "It's something I'm looking into. We get a bit of a lull after lunchtime so this could help us to pick up some extra sales in the evening."
I've found that Facebook is a really good way of recruiting new workers. We've had a few people join us after I advertised on there
In addition, Jacqui says she places a big emphasis on staff training to offer excellent customer service to shoppers. "We have 20 full and part-time members of staff and all of them will take part in Spar's training courses, which range from health and safety procedures to customer service. 
"We also have three members of staff who are training to become supervisors, and I've found that Facebook is a really good way of recruiting new workers. We've had a few people join us after I advertised on there. It only cost me £3 to promote an ad as well, so it's saved me money."
With average basket spend growing from £4 to just under £5 and weekly turnover up by a quarter since the changes, Jacqui says she is now looking at ways of creating more space for other sales-driving initiatives.
"We always struggle with space but I'm looking to take down a few walls and introduce more promotional displays.   
"I'm also a member of the Spar Guild and I'm hoping to get some new ideas from other retailers.
"At the end of the day, I love what I do and I think that's the most important part about being an independent retailer."
Visit my Store