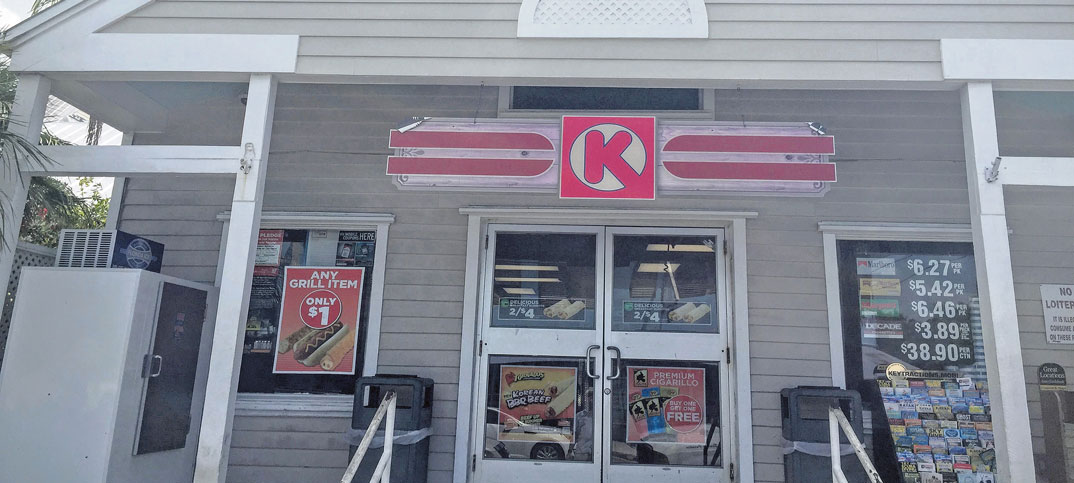 Fitting in some top-up shopping visits during my Florida holiday last month, I was on the search for new ideas and products.
Chance was not on my side. I have returned believing US retailers would learn more from visiting the British Isles.
One thing that stands out is that most US stores have more space to play with than their UK counterparts. For example, on Sanibel Island every store sits well back from the road in the middle of their own lot with ample parking.
Only in Key West were the stores smaller and catering for walk-in custom.
Almost every store has good air conditioning. Outside it is 38 degrees. Inside it is 19. This creates an instant customer impact: you slow down and look around. Of the independent and franchise stores I visited only one did much with their landing zone.
There was an amazing display of shiny apples. I was tempted until I calculated it would cost me more than £2 a fruit ($4.99 a pound). But someone must be buying them
That was Jerry's Foods, a local grocer on Sanibel, which was anchor to its own small parade of shops and an ice cream parlour. The store is on the first floor and you walk up through an attractive pathway past a water feature and a flamboyant parrot in a cage. The store was well lit and logically organised. It was also very pricey.
One feature was a huge free-standing display filled with ice and 1.25 pint cans of Heineken. A serious single serve!
After buying our groceries they were packed for us and the staff offered to put them in tote boxes so we could collect them downstairs by the car park exit. This system had two benefits: no lugging heavy bags down steps and across the parking lot and also it freed up time to visit the other stores, have a milkshake and so on.
Nearby competitor Bailey's was less attractive from the road and less brightly lit. However, it was cheaper, had some great product displays and a really good wine selection organised by grape type. I saw a bottle from Francis Ford Coppola and I asked an employee for some advice. He politely said the supervisor was not available at that time so he could not help.
There was an amazing display of shiny apples. I was tempted until I calculated it would cost me more than £2 a fruit ($4.99 a pound). But someone must be buying them.
In contrast, the Walmart Superstore in Fort Myers was immaculate. Huge, clean, well-stocked, happy and helpful staff and much cheaper. However, big brand beverages and snacks were very tightly ranged. My impression was that there was more choice in the independent stores.
The other big retailer I visited was Walgreens, which has a brilliant marketing slogan: at the corner of happy and healthy. It is a great way to orientate a convenience business. Its older store that I visited in Key West was unusually not on a corner. The only thing I picked up here was a great big book of coupons and deals for store card holders.
However, its store in South Beach Miami was on a corner, modern, brilliantly lit with clear windows and a range of snacks and waters that oozed healthy.
In contrast, a K-Mart convenience store in Duval Street, Key West, was like a traditional CTN-based offer except it had a massive beverage dispenser that sat to the right of the front door, with a 99c refillable cup offer. With a passing customer base, this made sense.
At the back of the store was a big walk-in fridge full of alcohol. The overall message, however, was pretty much: we stock what we stock, you know what we stock, find it and pay for it.