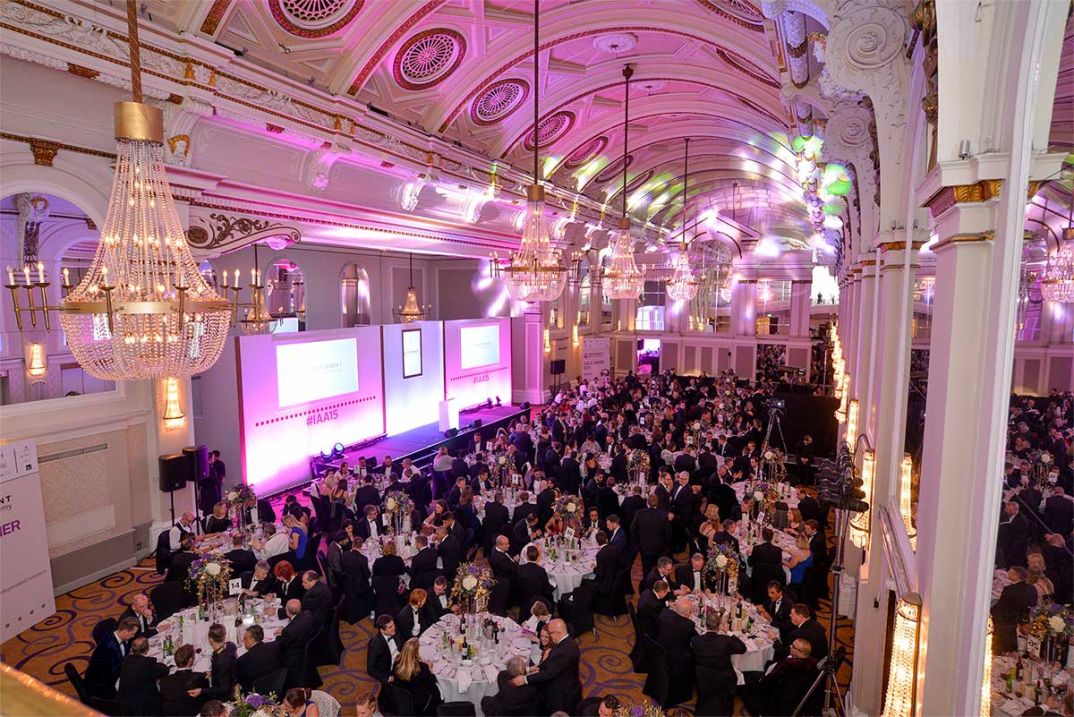 News
,
Store Management
IAA 2015 Winners
Meet the 2015 winners from the Independent Achievers Academy.
Published:

2 mins read

By betterRetailing
Retailers from all over the country have worked hard to develop their stores with the Independent Achievers Academy, now in its tenth year. Here, we are pleased to announce the winners for 2015.
Held at the Grand Connaught Rooms in London on Monday 30 November, the IAA Gala Dinner recognised retailers who have performed brilliantly across 12 categories including Shop Layout, Effective Ranging and Retail Innovation. The evening culminated in the crowning of the IAA Overall Best Shop.
SHOP LAYOUT
Eddie Poole
Eddie rearranged his shop, aiming to make it feel fresh and spacious to encourage customers to visit the whole store.
MERCHANDISING
Gaz Bains
Gaz presents his products consistently so his customers find them easy to shop. The store has promotions outside, clear labelling and great displays throughout.
EFFECTIVE RANGING
Ramesh Shingadia
Ramesh took a bird's eye view of the shop, breaking it down to understand the most effective range for his store and community.
AVAILABILITY
Paul & Michelle Gravelle
Paul & Michelle's store is very large, and has more than 11,500 SKUs, which they ensure are always available by working with suppliers.
CUSTOMER SERVICE
Bay Bashir
Bay goes the extra mile, offering free delivery to elderly customers and delivering both his and other stores' products to those that cannot leave their home.
IN-STORE DISPLAY
Sandeep Bains
Sandeep visits other retailers for new ideas and uses point of sale materials from leading suppliers to create great promotional displays that disrupt and attract shoppers.
SERVICE TO THE COMMUNITY
Julie Duhra
Joey & Julie are very active in their community, sponsoring the local youth football team and holding a police surgery in-store each month.
MARKETING TO CUSTOMERS
Mark & Samantha Coldbeck
Mark & Samantha have a welcoming shop front and know their customers by name, which is just one way that they use to show how they are different to the multiples.
DIGITAL ENGAGEMENT
Calum Duncan
Calum launched a home delivery app and the store's website has been optimised to appear first when searching Kincraig and has an online ordering facility through a local provider.
RESPONSIBLE RETAILING
Mark & Samantha Coldbeck
Mark & Samantha are incredibly proactive, working closely with staff, Police and Serve Legal who undertake test purchases in line with the Challenge 25 Scheme.
RETAIL INNOVATION
Roli Ranger
Roli's new shop is a radical departure from traditional convenience, closer to something like a Whole Foods shop.
STAFF DEVELOPMENT
Mark & Samantha Coldbeck
Mark & Samantha regularly train their staff, reminding them that they might be the only person a customer speaks to all day, and so to ensure they make time to be friendly.
OVERALL BEST SHOP
Mark & Samantha Coldbeck
Mark & Samantha's passion for retail was obvious in every step of the entry and judging process.
Comments
This article doesn't have any comments yet, be the first!
Become a Member to comment
Register to comment and get exclusive content and subscribe to the online and print versions of Retail News.
Become a member