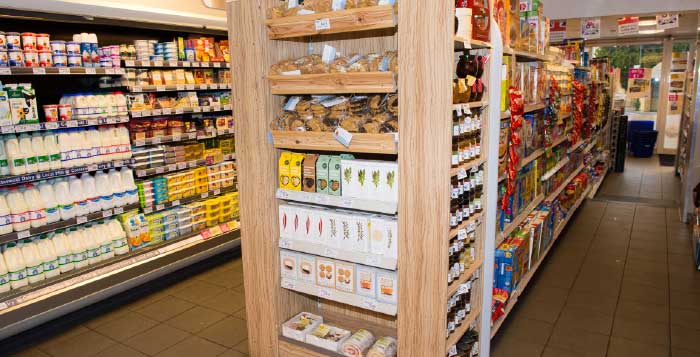 Every year I think about what I'm going to change to hit our sales target for the following year.
For 2015 I'm planning a refresh. We had a refit four years ago, so we don't need any new equipment, but we're getting new window graphics, painting the outside of the store a different colour and bringing in new end bays.
Generally, end bays are five or six shelves deep, but this one has two side shelves as well, so you shop around it. The idea behind it is if, for example, Uncle Ben's sauces were on offer for £1, you'd put Uncle Ben's rice on the side at full price to pick up additional sales.
It's also a total rethink of the store. We're breaking down every department, finding out what the core lines are again, taking out the slow and non-sellers, and relocating it in the store.
We're tying it in with Nisa'a new fascia and the work Nisa has done on revising planograms, which are now more specific to a store's layout, location, customer base and turnover.
This refresh will get the store ready to hit next year's target. We're looking for 10-15% growth next year.
Hopefully this will be done before Christmas, which will mean we'll hit the ground running in January. I always start planning in June/July what I'm going to do to achieve the next year's sales. If you wait until January it'll take a few months to get it in place and by that time you've lost three months of the year.
The year before last we went big on coffee and hot food and this year we focused on improving our snacking as well as our fruit and veg offer. At the moment, we're 25-30% up on fruit & veg as a result.
We can't control what's happening in the outside world, but we can control what's happening within our four walls. My focus is to get more out of the customers I already have. If you have 4,000 customers a week and can get an extra 50p or a £1 from each of them, you're upping your sales significantly.