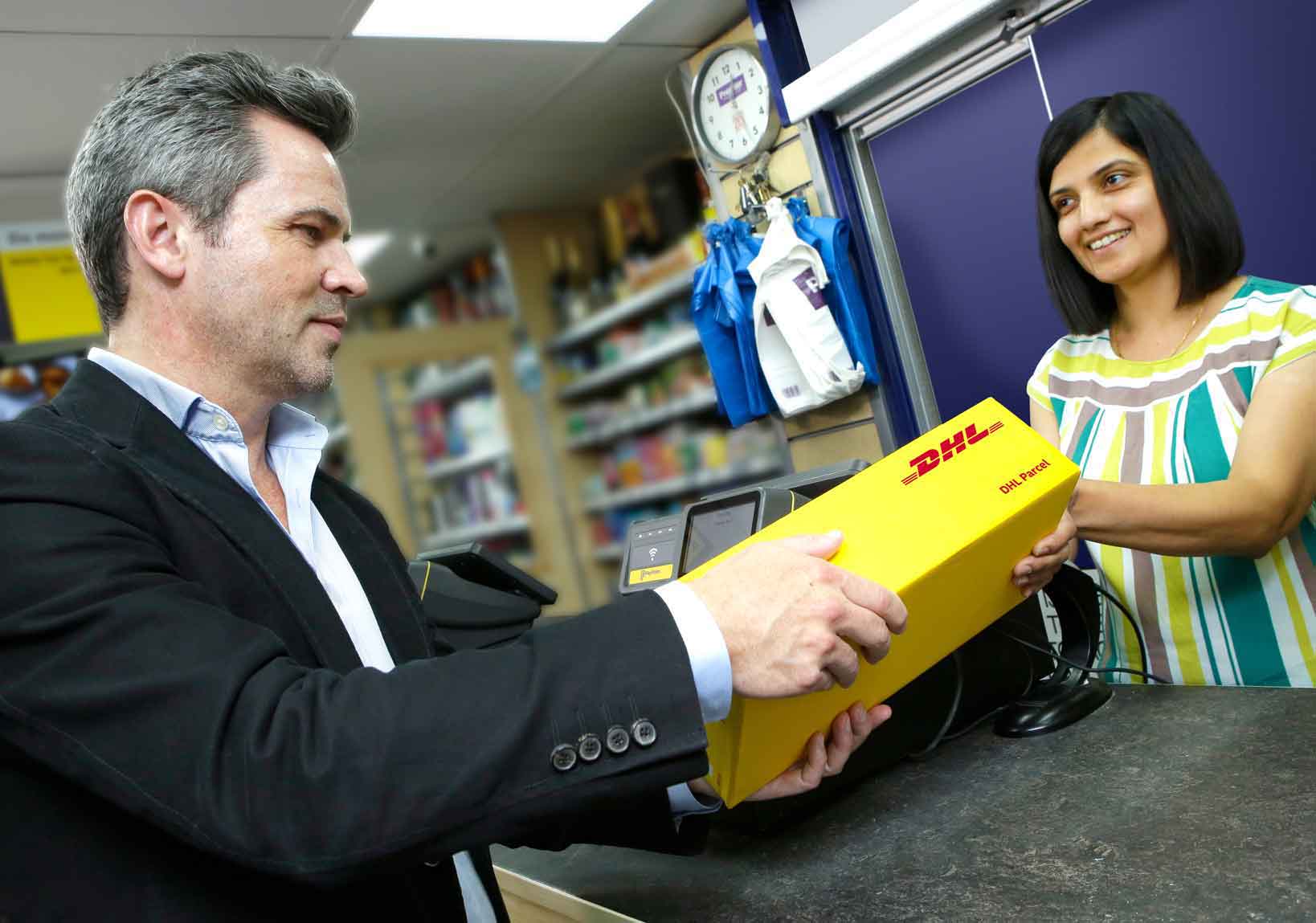 PayPoint has confirmed that some of DHL's Pass My Parcel retailers will be barred from using its newly announced parcel service.
The news comes after DHL revealed its ServicePoint network with Pass My Parcel (PMP) would be run through PayPoint's network last week.
Even though retailers meet the qualifying terms by already having PayPoint One they have been refused the opportunity.
DHL Parcel partners with PayPoint to enhance click and collect service
Retailer Priti Patel, of Gable Stores in Harmondsworth, Middlesex told betterRetailing: "It's ridiculous. This will affect our use of PayPoint going forward. It's one rule for one, and another for someone else. I don't know where else we will go now."
CEO Patrick Headon said: "There may be factors that prevent a retailer from joining – such as the proximity of other stores already signed up to the service – but these are very rare."
PayPoint has confirmed that 500 of its sites are now running the new service. Retailers already partnered with DHL's Pass My Parcel who wish to continue providing parcel services will have to sign up to PayPoint and pay its service fees of at least £10.25 a week.
Asked by betterRetailing to outline the new commission for retailers, DHL's official spokesperson refused, calling it "commercially confidential". However, betterRetailing has since learned that the rate will be nearly half of what retailers were earning with PMP. DHL had said the rate would be "competitive".
The new lower rate for PayPoint parcel commissions is in line with other recent new parcel contracts won by PayPoint such as Amazon and eBay, which both offer stores 25p per collection, rather than the 35p offered for standard CollectPlus packages.
When asked to comment on the reduced rates, a PayPoint spokesperson said: "Our standard commission rates for parcels are set competitively and remain the same as paid to over 7,000 of our retail partners across the UK who process over 21m parcels a year."
Graeme Pentland, owner of Ashburton Village Store in Newcastle-upon-Tyne said: "I was earning 45p per parcel with PMP, so I'm certainly not working for PayPoint's 25p – it has nearly halved. It's absolutely disgraceful and I will be unplugging my DHL terminal straight away."
Pentland added that despite DHL promising to drive parcel volumes back for retailers, he had seen no increase. "The volume I take in is pathetic, despite promises of improvement," he added. "I've had no communication with DHL since it took over PMP, it's an absolute joke."
With PMP, Pentland was earning up to £60 a week in commission, processing 15 parcels per day. However, since DHL's takeover, he earns as little as £3 a week, taking in just SIX parcels during the same time.
NFRN national president Stuart Reddish said he had warned DHL about "getting into bed" with PayPoint. "We are disappointed they've taken this route," he said. Reddish advised retailers: "If you've got good parcel volume, look at other avenues, not PayPoint. Their British Gas contract is going at the end of the year and they are likely to lose more contracts to a combined Post Office and Payzone."
Pentland confirmed that he has had no correspondence with DHL informing him of the partnership. When contacted seperately by betterRetailing and Pentland, multiple DHL staff responsible for dealing with retailers were unaware that any changes in how the service was run had taken place. DHL had promised to send letters to partnered stores last week explaining the move last week, but these have still not arrived.
The second phase of the partnership with PayPoint will see DHL Parcel UK launching an over the counter 'Send' service, allowing consumers to order and pay for a delivery online and then drop off their parcels at their local PayPoint store. Sites involved must be using PayPoint's PayPoint One system, not its old yellow box terminals, While DHL Parcel UK will be run through PayPoint's CollectPlus store network, it will include some non CollectPlus sites.
Dates for the transition are yet to be announced.