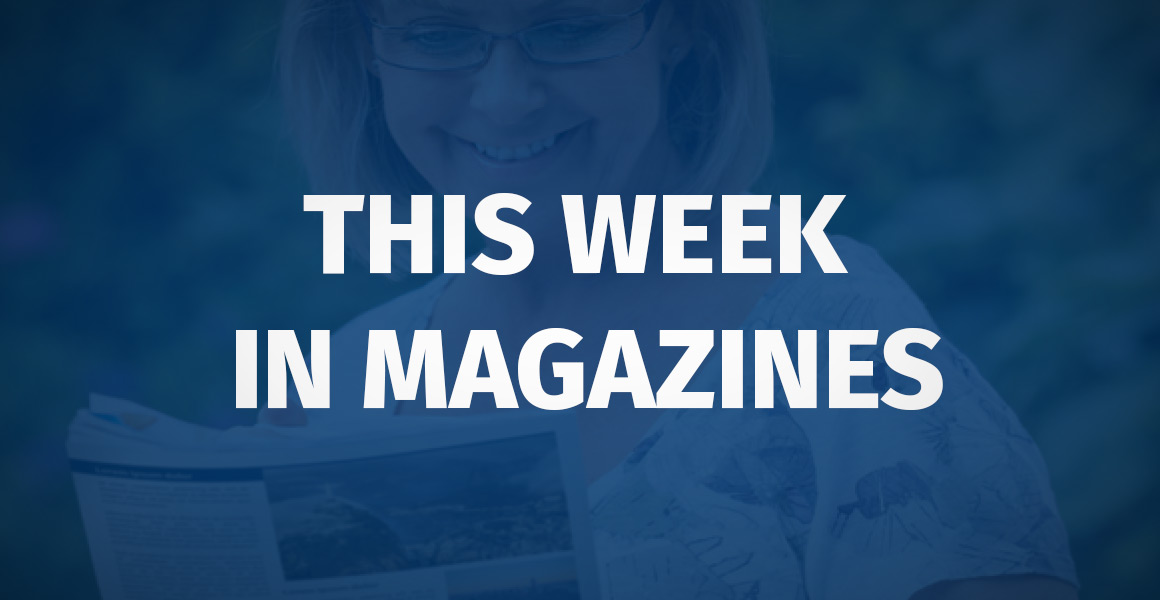 1. The Legend of Batman Graphic Novel Collection
---
On sale out now
Frequency weekly
Price £2.99/ £6.99/ £9.99
Distributor Eaglemoss
Display with Punisher, Deadpool, Buffy the Vampire Slayer
Eaglemoss, has partnered with DC Comics to produce a hardback graphic novel collection covering Batman's life from Zero Year to Year 100. This is a modern retelling of the Batman saga featuring stories and art by some of comics' greatest illustrators. It weaves together all the key points in Batman's life, from his origins, his family, and the events that shaped him. The first issue is priced at £2.99, with issue 2 costing £6.99 and the regular cover price set at £9.99.
2. Bella
---
On sale out now
Frequency weekly
Price £1.00
Distributor Frontline
Display with Best, Chat, Closer
Bella's first issue of 2018 brings together celebrity gossip with a focus on starting the new year in a positive and healthy manner. It includes the magazine's usual insight into celebrity love lives alongside tips on a healthy 2018, from low-fat recipes to exercise regimes. Adding to its 'new year, new you' theme, it includes a free Slimming World membership.
3. True Life Special – Bella Diet Special
---
On sale out now
Frequency monthly
Price £1.99
Distributor Frontline
Display with Pick Me Up!, Reveal, Stylist
The Bella Diet Special, the latest in H Bauer's True Life Special series, aims to help its readers achieve their ideal weight. It does so by bringing together inspirational celebrity stories with a free cookbook packed with low-fat recipe ideas, contained in a 14-page inset mini mag. Further inspiration is found in the mag's fashion pages, while tips on getting a good night's sleep ensures readers' energy levels are maintained.
4. Stuff – February Fitness Special
---
On sale out now
Frequency monthly
Price £4.99
Distributor Frontline
Display with Men's Health, T3, What HiFi?
This gadget magazine kicks off the new year with a salutary focus on health. As the country shakes off its collective hangover, Stuff aims to help us return to full fitness with its review of gadget trackers for running, cycling and swimming, comparing Fitbit with Apple Watch. Once that's over though it's time to curl up on the sofa, and this issue also reviews the 23 best shows on Netflix as well as Sky's new Soundbox.
5. Hi-Fi Choice
---
On sale out now
Frequency monthly
Price £5.25
Distributor Marketforce
Display with Hi-Fi News, What Hi-Fi, Home Cinema Choice
Hi-Fi Choice magazine has been at the forefront of audio equipment reviews and buying advice for 40 years. This yearbook issue is the essential guide to getting the best possible sound from your hi-fi, whether you're buying, tuning or tweaking – triggering a price increase of 50p to £5.25. The title takes a no-nonsense approach to reviewing the finest audio products available, from hi-res streaming and downloads to CD, valves, and of course the renascent market in vinyl.