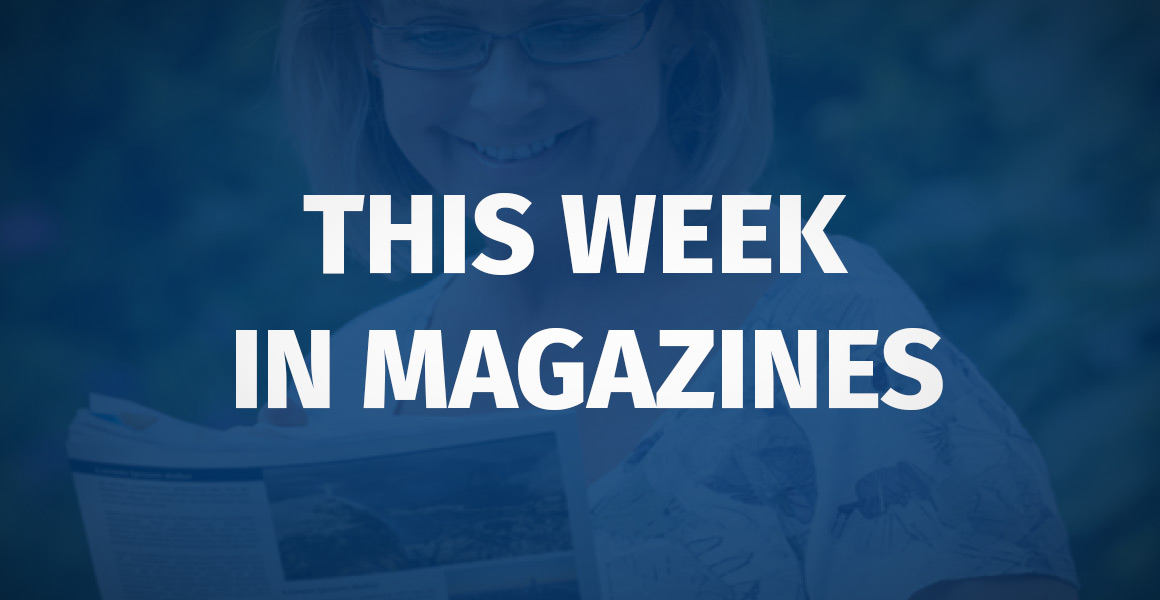 1. Trail
---
On sale 19 April
Frequency monthly
Price £4.60
Distributor Frontline
Display with Camping Magazine, Country Walking, Walk
One of the outdoor magazine's best-selling issues of the year, the May offer of Trail comes complete with a mammoth 100-page Gear Guide, with everything from boots and clothing to all manner of accessories. The magazine itself takes in a whole range of places around the UK – looking at the 11 best mountain views to be found on these shores – but also ventures as far afield as the Congo, where it looks at what could well be the world's scariest mountain. There are also reviews of more outdoor gear, more walks and routes for keen trail devotees to undertake.
2. Hornby Magazine Skills Guide
---
On sale out now
Price £6.99
Frequency one shot
Distributor Seymour
Display with Railway Modelling, Hornby, Model Rail
Britain's legendary Routemaster bus has had a partwork makeover from Hachette with this new model featuring accurate details, working parts and lighting. Endorsed by TFL, the publisher describes the collection as "the ultimate celebration of a classic design". It features pre-painted parts and no requirement for glue or modelling expertise, because the parts can be assembled with the screws and screwdriver supplied – meaning even newcomers to the world of partworks could be tempted to try their hand.
3. BBC Gardener's World
---
On sale 24 April
Price £4.99
Frequency monthly
Distributor Frontline
Display with Garden News, Amateur Gardening, House and Garden
• This is the biggest Gardeners' World issue of the year, with the 2-for-1 entry offer offering a free ticket to more than 424 gardens around the UK.
• The free card is worth up to £3,000 and takes in venues such as Kew Gardens and the Eden Project, lasting for a year.
4. MCN
---
On sale out now
Frequency weekly
Price £2.50
Distributor Frontline
Display with Classic Bike, Practical Sportsbikes, Back Street Heroes
• This long-running magazine for bikers and motorcycle enthusiasts has undergone a major relaunch after extensive research.
• It features more routes for riders, places to go, tests, a column from TT racer John McGuinness and a search for Britain's best motorcycle cafe.
5. Lucky Dip England Footy Goody Bag
---
On sale 27 April
Frequency one shot
Price £2.99
Distributor Intermedia
Display with Kick, Kickaround, Match Weekly, Match of the Day
• Aimed at four- to nine-year-olds, this goody bag arrives in time for the summer feast of football that is the World Cup.
• The package includes a magazine and a World Cup wallchart, alongside confectionery, stickers, toys and games.
6. Classic Truck
---
On sale 20 April
Frequency monthly
Price £4.25
Distributor Seymour
Display with What Van, Trucking, Truck & Driver, Commercial Truck
• This issue comes with a free events guide, highlighting the forthcoming events and venues for truck-based activity for enthusiasts.
• Independents make up the biggest sector of sellers of this title, with Intermedia reminding retailers about the potential uplift in sales.
7. Wanderlust
---
On sale 19 April
Frequency 10 issues/year
Price £4.50
Distributor Intermedia
Display with Lonely Planet, Condé Nast Traveller, Discover Britain
• This magazine is aimed at the kind of traveller who eschews a package deal to Spain and would rather head to somewhere more exotic or unusual.
• It takes in city break-style locations closer to home as well as far-flung destinations from all corners of the globe.
8. Vintage Roadscene
---
On sale 20 April
Frequency monthly
Price £4.50
Distributor Seymour
Display with Buses, Heritage Commercial, Old Glory
• Vintage Roadscene comes complete with an A5 events guide bagged with the publication, offering fans of older vehicles a look at festivals, events and destinations for days out.
• The magazine examines classic vehicles and trucks through the ages, including a look at 1970s tractors and trailer advertising.
9. Starburst
---
On sale 20 April
Frequency monthly
Price £4.99
Distributor Intermedia
Display with Empire, Total Film, Sci-Fi Now
• The summer blockbuster season is now well and truly upon us, and with the onslaught of superhero and effects-friendly films, genre magazine Starburst is covering them all.
• This issue also includes TV fare from Netflix and more, books and magazines, product reviews, and extensive features on sci-fi new and old.
Specialist choice:
Nainesh Shah, Mayhews London
---
Title Cabana
On sale tbc
Frequency bi-annual
Price £18
Distributor Quickmarsh
Who buys it?
We've got a lot of customers who change their decor regularly and Cabana, an Italian magazine about interior design, is perfect for them. It started off quietly, we'd sell a few copies, but we've sold about 20 copies of the current issue and put our orders in for the next one. It's an ideas magazine.
How do you display it?
You have to display it prominently. It looks gorgeous: it's got pages made of different materials, some paper and some cloth. It's the kind of magazine you'd leave on a coffee table for people to pick up.