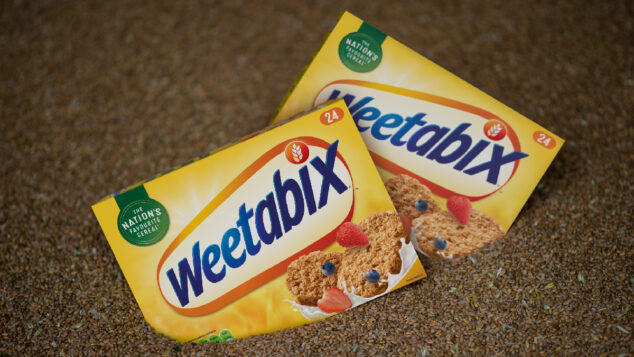 Weetabix has announced that 99% of its packaging will be widely recyclable by 2022, meaning it will make 100% recyclable ahead of the 2025 deadline for the UK Plastics Pact.
One of the key changes the supplier has made in pursuit of this goal has been transitioning the Protein line of its On the Go breakfast drinks to recyclable PET bottles. The new bottles are 51% recycled content (rPET), which reduces their carbon footprint by 7%.
Britvic announces on-the-go bottles will switch to 100% recycled plastic
Additionally, Weetabix is set to roll out a new widely recyclable paper wrap across its biscuits, which delivers a 20% reduction in emissions compared to the existing packaging.
It has also agreed a deal with UK-based green energy supplier Smartest Energy to supply its factories with renewable energy generated by wind, solar and water power. It has also invested in a project to capture and reuse water that becomes steam during its manufacturing process, which it hopes will save over 1m litres of water annually.
Read more: breakfast products, news and articles