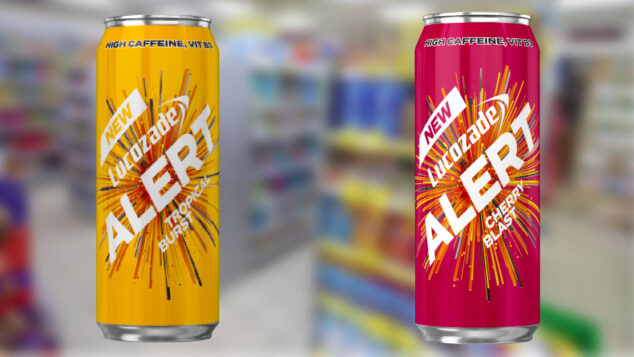 Suntory Beverage and Good GB&I (SBF GB&I) has announced a mid-September launch for its new Lucozade Alert range.
Set to be available in Tropical and Cherry flavours in 500ml non-price-marked and £1.39 price-marked cans, the range is a new addition to the growing stimulation segment of soft drinks.
Britvic expands Rockstar Energy lineup with Original No Sugar flavour
According to SBF, stimulation drinks is the fastest-growing soft drinks segment in recent years, with 75% of adults being concerned about tiredness.
Lucozade Alert is also non-HFSS, meaning that retailers subject to the new legislation will not have to worry about where they position the product.
Zoe Trimble, Head of Lucozade Energy at SBF GB&I, said: "Lucozade Alert is high in caffeine with Vitamin B3 for an energising boost; all with the great Lucozade taste that your shoppers know and love. We're delighted to be bringing this new non-HFSS product to market."
Ribena Cherry Twist special edition launched
Retailer Samantha Coldbeck of Wharfedale Premier in Hull, added: "I was very pleased to hear Lucozade was entering the stimulant drink market. This is a huge category for us and Lucozade is a recognised and trusted brand. I'm looking forward to building my sales with this exciting new launch."
SBF will support the new range with an ad campaign featuring PR, digital and social media advertising.
Read more product news