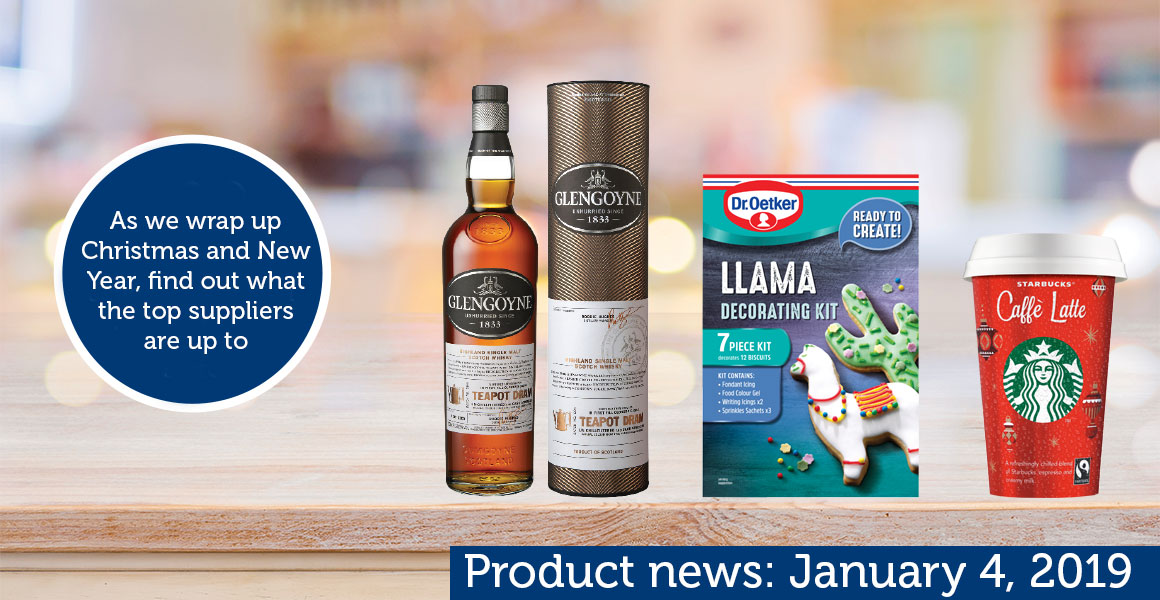 What's new
Hey pesto
Pink's vegan Smoked Tomato & Chilli Pesto is made with red wine, chilli and black pepper. Customers can use it as a pesto or add it to passata.
RRP £4.75
Contact fiona@pinksfoods.co.uk
Cordial reception
Norfolk Cordial's Rhubarb, Orange & Ginger variety is available in a 250ml bottle and has fresh elderflower and strong citrus flavours. It is also vegan.
RRP £3.95
Contact hello@norfolkcordial.com
Sherry nice
Glengoyne Highland Single Malt Scotch Whisky's Teapot Dram Batch No. 006 is matured in sherry oak casks and has notes of marzipan and spices.
RRP £90 (70cl)
Brand snapshot
Shake it all about
Munchy Seeds' new shaker pots come in three flavours – Chilli Bites, Honey Seeds and Omega Sprinkles – and have an RRP of £2.50.
Have a blast
Imperial Tobacco's Rizla Polar Blast is the UK's first roll-your-own filter tip to contain a Crushball, which adds a menthol taste to cigarettes.
Czech it out
London-based Bohem Brewery has added two more Czech-style lagers to its canned range, as listings for its beers increase.
Coffee classic
Arla Foods has wrapped up Starbucks Chilled Classics Caffè Latte in a Christmas 'Red Cup' design, made famous by the coffee chain.
Upbeat approach
Upbeat's Blood Orange & Mandarin Protein Water taps into the growing trend of consumers looking for additional health benefits in drinks.
Shell yeah!
British Lion Eggs has partnered with athlete Tom Daley on a £1m marketing campaign to drive the growth of egg sales in 2019.
Llama-o-rama
A new seven-piece llama-themed kit for decorating biscuits has been launched by Dr Oetker. It has an RRP of £4.
Vegan and proud
Broadland Wineries has introduced a new rosé, Proudly Vegan, to its range of 100% vegan wines, now available through Suma Wholesale.
Whisky galore
To celebrate Haig Club's 'make your own rules' campaign, Diageo has enlisted bartenders to design bespoke drinks for consumers to copy at home.