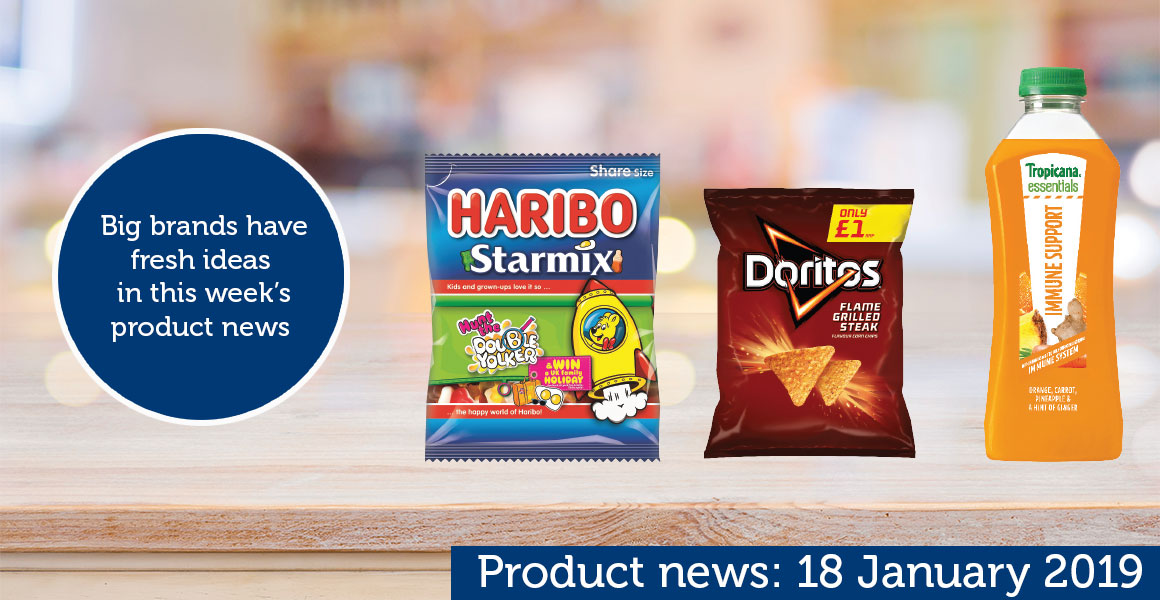 What's new
Vegan hot choc that's full of beans
Sloane's Posh Hot Chocolate can be stirred into water or a milk alternative to make a rich hot chocolate that is suitable for vegans.
RRP £3.50
Contact john@sirhanssloane.com
Spice up your life with red harissa
Al'Fez Red Harissa is a smooth spice paste made with chilli, tomato and garlic, and is ready to use to add heat and flavour to stews, soups and tagines.
RRP £2.25
Contact contact@firstqualityfoods.co.uk
A smoother, more eco-friendly cuppa
The Brew Tea Company's English Breakfast tea is made using compostable bags with rolled whole leaves for a smoother taste.
RRP £7.99 (40 tea bags)
Contact hello@brewteacompany.co.uk
Brand snapshot
Share the fun
Mars Wrigley Confectionery's new M&M's Eggs come in a sharing bag, RRP £1 for an 80g bag, £2.50 for a 250g bag and £3.50 for a 315g bag.
Read more: M&M's Eggs land in time for Easter
Purely functional
PepsiCo's Tropicana juice range now includes an Immune Support variety, designed for shoppers looking for drinks with functional benefits.
Wonder stuff
Organix's £1m campaign, 'Fuel their wonder', will focus on the full Organix range, with planned activity to support launches later this year.
Super idea
Florette has partnered with Diabetes UK for the launch of its Superfood Vitality Mix. Three pence from every pack sold will be donated to the charity.
Water way

to go
Cider brand Kopparberg has launched a new alcohol-infused sparkling water, Balans, in two flavours, Mandarin and Lime, available in 250ml cans.
Must be yolking
Haribo's 'Hunt the double yolker' campaign offers shoppers the chance to win holidays. Prize sweets can be found in bags of Starmix.
In it to bin it
Bacofoil's new Elasti-Fit bin liners are available in 30-bag and 50-bag packets. The new triple-layer thickness of the liners help to prevent leaks.
Here's the beef
PepsiCo is adding a Flame Grilled Steak flavour to its Doritos range in plain and price-marked formats, supported by a TV and digital campaign.