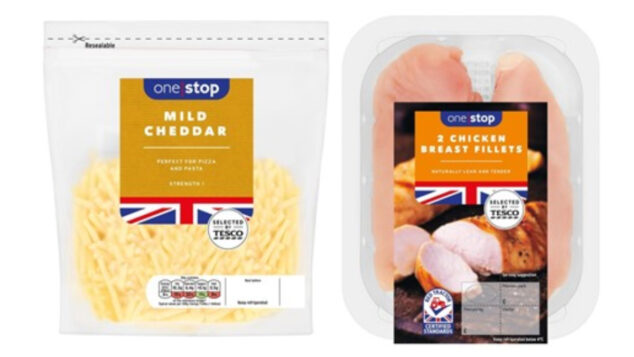 One Stop is set to roll out 'Selected by Tesco' labelling across around 160 of its Own Label lines.
The symbol group has added the label to its chilled range to enhance quality perception and highlight its connection to its parent company.
The chilled range will be relaunching with the new label from June. Products featuring the label include fresh produce, meat, fish, poultry, dairy, ready meals and desserts.
Budgens retailer to spearhead new Morrisons concept store
Nigel Prendergast, One Stop head of customer and business support, said: "Our Own Label products have grown rapidly as customers search for better value. Buying habits have changed so much over the past couple of years and convenience retailing has exploded with more and more customers choosing to get what they need closer to home.
"For One Stop there is a huge opportunity for us to capitalise on these new shopping trends. However, as customers demand more, the quality and value must also be right. Tesco is a brand that is well-known and trusted for producing quality products.
One Stop franchise increase despite Tesco Express conversions
"Launching our new 'Selected by Tesco' range is a really exciting time for us as it allows us to challenge old perceptions of our brand and show how our products are the same quality as Tesco."
One Stop is also marking its franchise-owned stores passing the 250 mark, with John Miller, head of franchise, saying the 'Selected by Tesco' rebranding is an appealing prospect to potential new franchisees.
"There are many reasons why franchisees want to partner with One Stop and this will be another compelling one, as we introduce the Tesco brand instore," he said. "By offering quality products at great value our franchises will continue to benefit from our range and the way we market our products to customers."
Read more product news