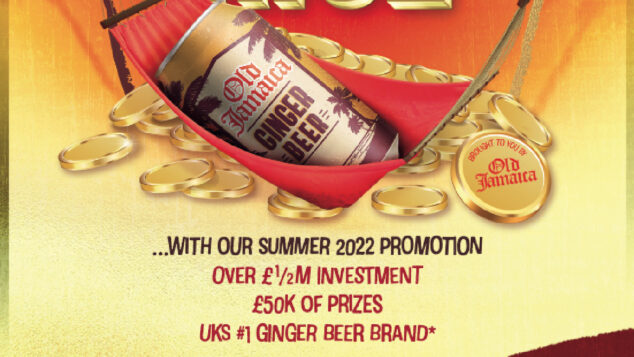 Old Jamaica is offering a range of prizes for its Unitas wholesale customers as part of its latest marketing campaign.
The first 100 customers who purchase a case of Old Jamaica at Unitas depots win a free promotional PoS kit and a one in five chance to win a four-case package of Old Jamaica drinks.
Additionally, 10 store owners will win £500 store credit or vouchers to spend on Old Jamaica Ginger Beer at Unitas.
Tropicana offers retailers £10,000 cash prize
These opportunities for retailers come alongside the campaign's consumer-focused aspect, which runs for five weeks from the beginning of August following a £500,000 investment from Old Jamaica's distributor Refresco.
It spotlights the 'golden hour' between 5pm and 7pm, when Old Jamaica Ginger Beer is most-commonly consumed. a bespoke augmented reality (AR) feature has been developed that will allow consumers to 'discover their sunset vibe' and enter into a prize draw.
There are daily prizes including more than 20,000 free and half-price coupons redeemable against Old Jamaica drinks. All entrants will be entered into a grand prize draw to win £10,000.
Read more product news