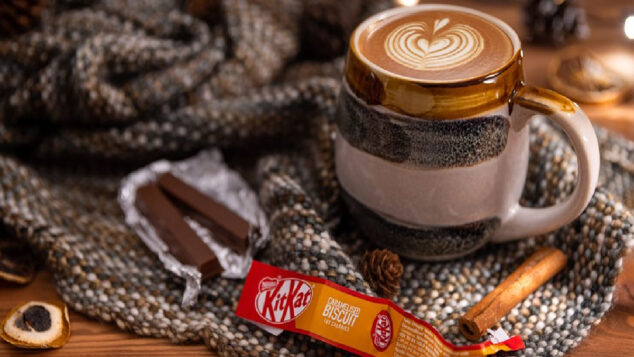 Nestlé has launched a limited-edition Caramelised Biscuit flavour of its popular KitKat bar.
The supplier is intending to capitalise on the festive period with the launch of the new variety, which has caramel and cinnamon flavours. It also is made with 100% certified sustainable cocoa, and contains no artificial colours, flavours or preservatives.
Nestlé to launch vegan KitKat bar
It also comes as sales of two-finger KitKats have grown more than 20% last year, according to Nestlé.
The new variety is available now to convenience and wholesale in multipacks of nine two-finger bars, with an RRP of £1.50.
Alicia Gardner, assistant brand manager for KitKat, said: "Inspired by the flavours of speculoos, the traditional Belgian spiced cookie, this a limited edition flavour, only available for winter months, so don't forget to try some before they are gone!"
Read more product news