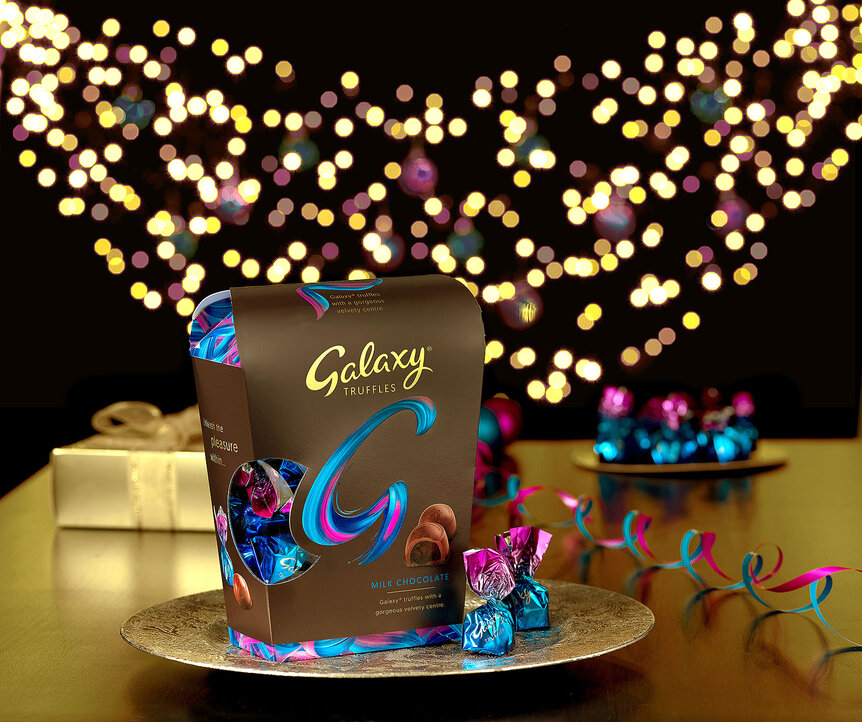 Mars Wrigley UK has unveiled its Christmas 2020 line up, including five new festive products that focus on premium and boxed options.
New to this year will be Galaxy Caramel Truffles (RRP £4.99), Galaxy Truffles large box (£7.49), Galaxy Truffles Advent Calendar (£9.99) and Milky Way and Skittles Selection Boxes (£3.29).
It joins the supplier's Christmas classics, including Maltesers Truffles Advent Calendar, Maltesers Reindeer, Maltesers Christmas Mix pouches, Celebrations and Galaxy Truffles, among others.
McVitie's 2020 Christmas range announced by Pladis
The supplier told RN that premiumisation is still a growing trend, with premium chocolate bought as an "affordable luxury" by 56% of those who buy into the category.
It also expects boxed chocolates to outperform this year, similar to last, where in the final four weeks to Christmas, sales rose by 43%.
Jo Sinisgalli, gifting senior brand manager at Mars Wrigley UK, said: "The launch of Galaxy Truffles last year was a great success and became the number one confectionery launch for Christmas 2019.
"Alongside this, the chocolate treat helped introduce new customers to boxed chocolates, adding over 60% incremental sales to the category at the time of launch."
2020 Christmas confectionery advice: Mondelez reveals last year's winners
Mars Wrigley's full Christmas range
Galaxy Caramel Truffles, 212g, RRP £4.99
Galaxy Truffles, 206g, RRP £4.99
Galaxy Truffles Large Box, 329g, RRP £7.49
Galaxy Truffles Advent Calendar, 247g, RRP £9.99
Celebrations 650g tub, RRP £10.99
Celebrations Chocolate Box, 240g, RRP £3.31
Celebrations Large Chocolate Box, 320g, RRP £4.79
Celebrations Sharing Pouch, 400g, RRP £4.99
Celebrations, Milky Way and Skittles selection boxes, 127- 150.5g, RRP £3.29
Maltesers Truffles Advent Calendar, 218g, RRP £9.99
Maltesers Reindeer, 29g, RRP £0.65
Maltesers Christmas Mix pouches 265g, RRP £4.99
Read more product news