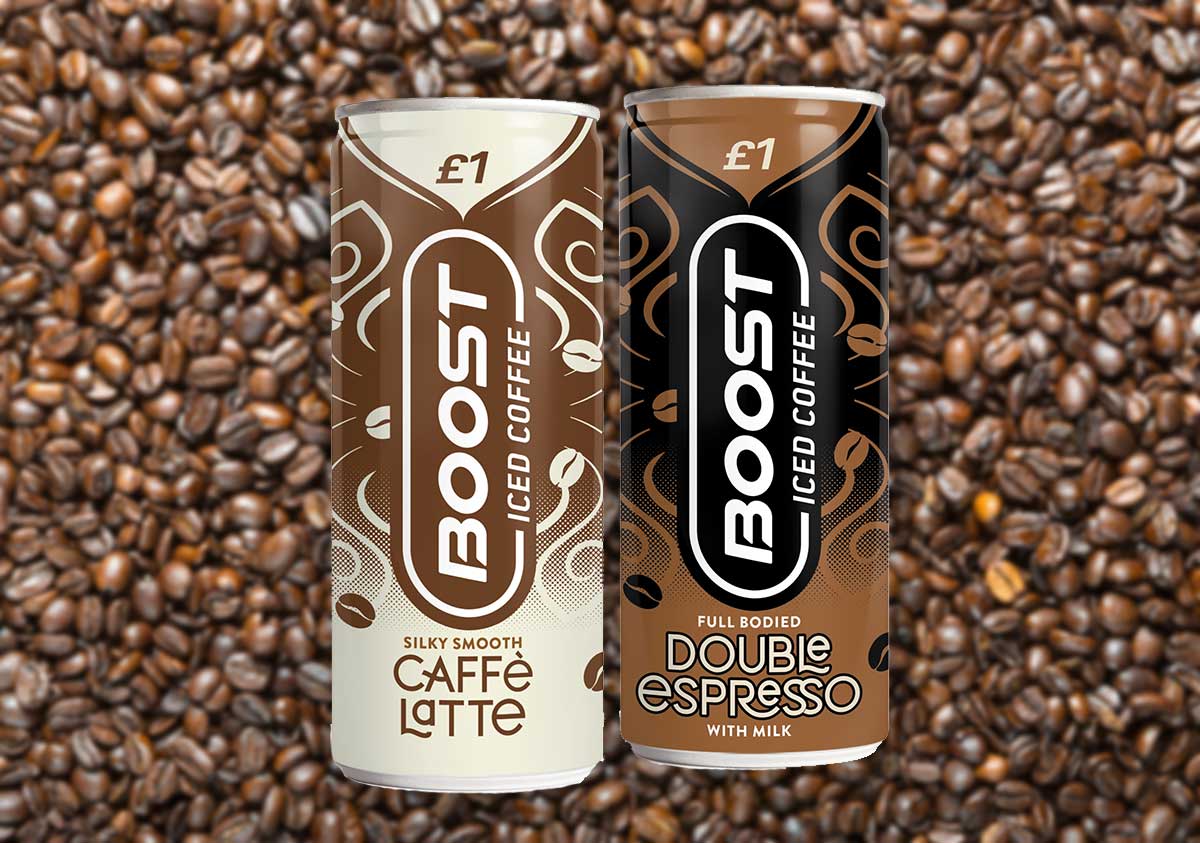 Boost is making its debut in the canned coffee sector with a new Iced Coffee range, available from 1 March in 250ml cans.
Available in Caffé Latte and Double Espresso varieties in £1 price-marked and non-price-marked packs, the launch comes as the ready-to-drink coffee segment tops £110m, with 27% year-on-year growth.
Boost Drinks' Adrian Hipkiss on how the company plans to make the most of the growing market
The company claims it is using 'exclusive production techniques' to ensure Boost Iced Coffee offers extended shelf life compared to other brands.
To support the launch, Boost will be offering PoS and sampling activity for convenience retailers.
Increase your ready-to-drink cold coffee sales
Simon Gray, founder and managing director at Boost, said: "Chilled coffee is the fastest-growing functional drink category in the convenience channel.
"Sixty-six per cent of 18-24 year old coffee drinkers see chilled coffee as a good alternative to sugary drinks, and on-the-go hot and cold coffee sales are up 54% in the past year."