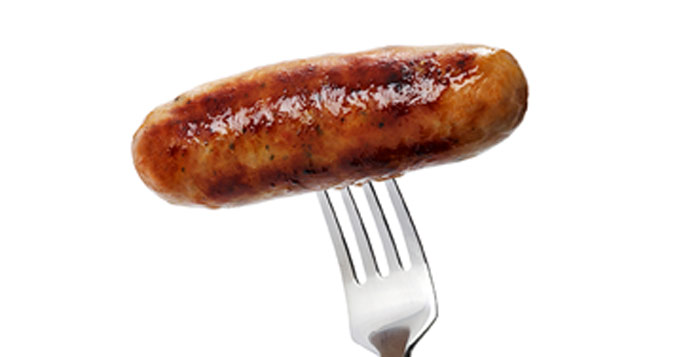 Robert Kirkwood, The Corner Shop, Crossgates
Product: Puddledub Sausages £7/kg
How did you discover them?
It's just local knowledge. Puddledub is a local butcher and I've used them in the past, I've always loved their products. When I opened my first shop they were one of the first companies I got in touch with to see if they'd work with us, so they've been supplying me for two years now.
Who buys them?
Anybody who wants sausages in their weekend breakfasts or mid-week dinners buys them. They're quite a luxury product, so people will get them for a special meal, like a nice dinner or a big brunch on a Saturday. They're happy to pay a little extra for them. We also do black puddings and bacon from the same butchers, so they can buy other fry-up bits at the same time.
Why are they so successful?
They're very popular – I take one large delivery every week, and split it between my two shops. It makes it easier to have just one invoice covering the two stores, and I can then weigh up who needs what at each store, helping cut down on waste. People know of these products and trust the quality. Puddledub has a pop-up shop in Kirkcaldy and a stall in a garden centre nearby. It's a high-end product and has quite a following.