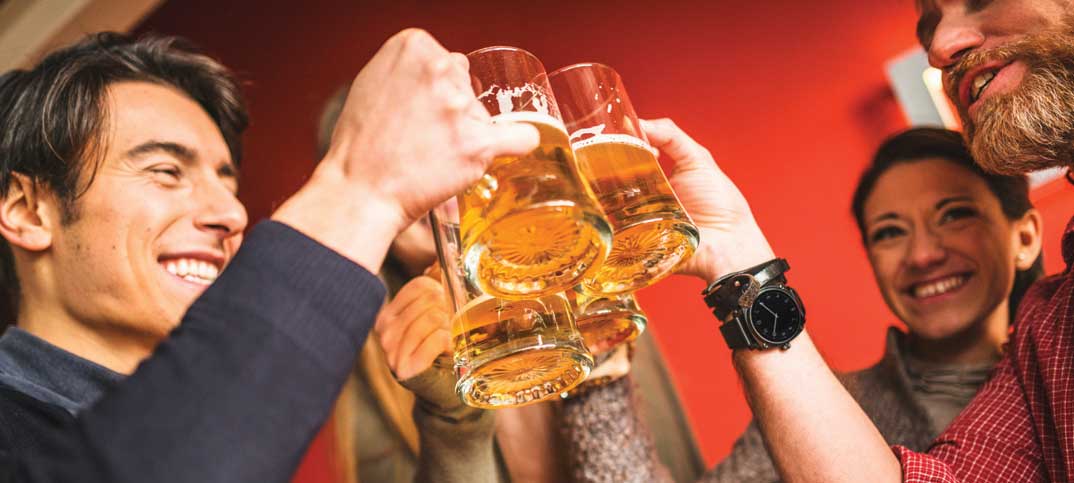 In an article last week for on-trade specialist title Morning Advertiser, Ed Bedington talked about a campaign in Liverpool on "pre-drinking".
Pre-drinking – or pre-loading, as it was called when it first came onto my radar a few years ago – is where consumers save money by drinking firstly at home, before hitting the pubs, clubs and bars later on.
It is a problem for pubs. Consumers turning up to pubs already drunk is likely to create, or exacerbate, problems.
He says the idea of undercover officers assessing the drunkenness levels of customers through pubs across the city risks turning people away from pubs themselves.
"Rather than looking at the availability of cheap alcohol in the off-trade, they seek to punish those in the on-trade who are victims of the situation", he says.
I remember talking to a senior representative from a big alcohol brand three years ago about a new product.
"This is ideal for that pre-loading opportunity," he told me.
I walked out of that meeting with that phrase ringing in my ears. Did he really use the term 'pre-loading'? Are they unashamedly, targeting the 'pre-pub' drinker?
That line stayed with me.
The big risk comes from the idea that a city council needs to patrol bars waiting for people who are drunk. What happens if they are? Are they marched out and asked where they've been drinking beforehand?
Will they be asked to identify the store that sold them the booze beforehand? If your store is found to have produced seven, eight, nine city centre drunks, will you be liable to pay a fine?
Local stores need to work with local pubs to ensure that they aren't co-responsible for creating problems. The idea that extra policing is needed to highlight exactly where pub drinkers get their alcohol from is absurd.