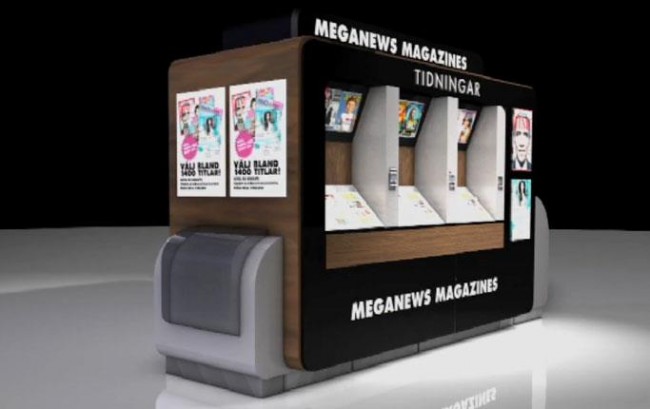 The worlds first print on demand newsstand is being trialled in airports and supermarkets in Sweden and could eventually be rolled out across the UK.
Meganews vending machines can produce more than 200 magazines and journals and can reel off a printed title in just two minutes.
A spokeswoman said consumers can also buy archived magazines or special editions, which are stored on the system.
The machines use 'oil-less' printing technology by Ricoh and according to the manufacturer it has 40% of the carbon footprint of traditional magazine production and supply methods.