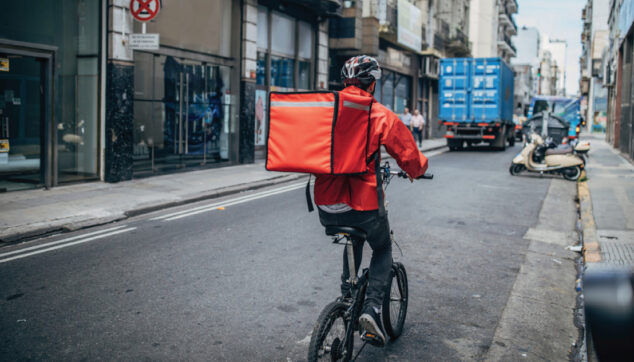 Retailers employing third-party delivery drivers must ensure they are clued up on how to make age-related sales, Ed Heaver, director of licensing company Serve Legal, has warned.
Recent stats showed only 45% of young customers receiving age-restricted orders were asked for ID on their doorstep.
Heaver told betterRetailing: "The whole area of using third-party delivery drivers is grey, in terms of who is liable, and the government needs to sort this out. There needs to be good communication between them and the retailer."
The number of independent retailers offering a home delivery service during the pandemic rocketed, with store owners taking advantage of customers staying local during multiple national lockdowns.
NFRN calls for MUP of alcohol to increase by 15p to help control the unhealthy drinking patterns attributed to pandemic
However, Heaver stressed "new entrants are more concerned about getting their sales going, rather than compliance and diligence".
"A lot of third-party delivery drivers do just leave alcohol on the doorstep, or give it to somebody next door," he said. "If you use logic, the third party is an extension of their staff and you think they would be liable. At the moment, that doesn't seem to be the case, and they aren't interested in taking responsibility."
When asked how stores can ensure they stay within the law when selling age-related products via delivery, Heaver said: "The most important thing retailers can do is introduce messaging and adopt a Challenge 25 age policy, which is communicated via their website, as well as place stickers on packaging."
Read more home delivery news and articles