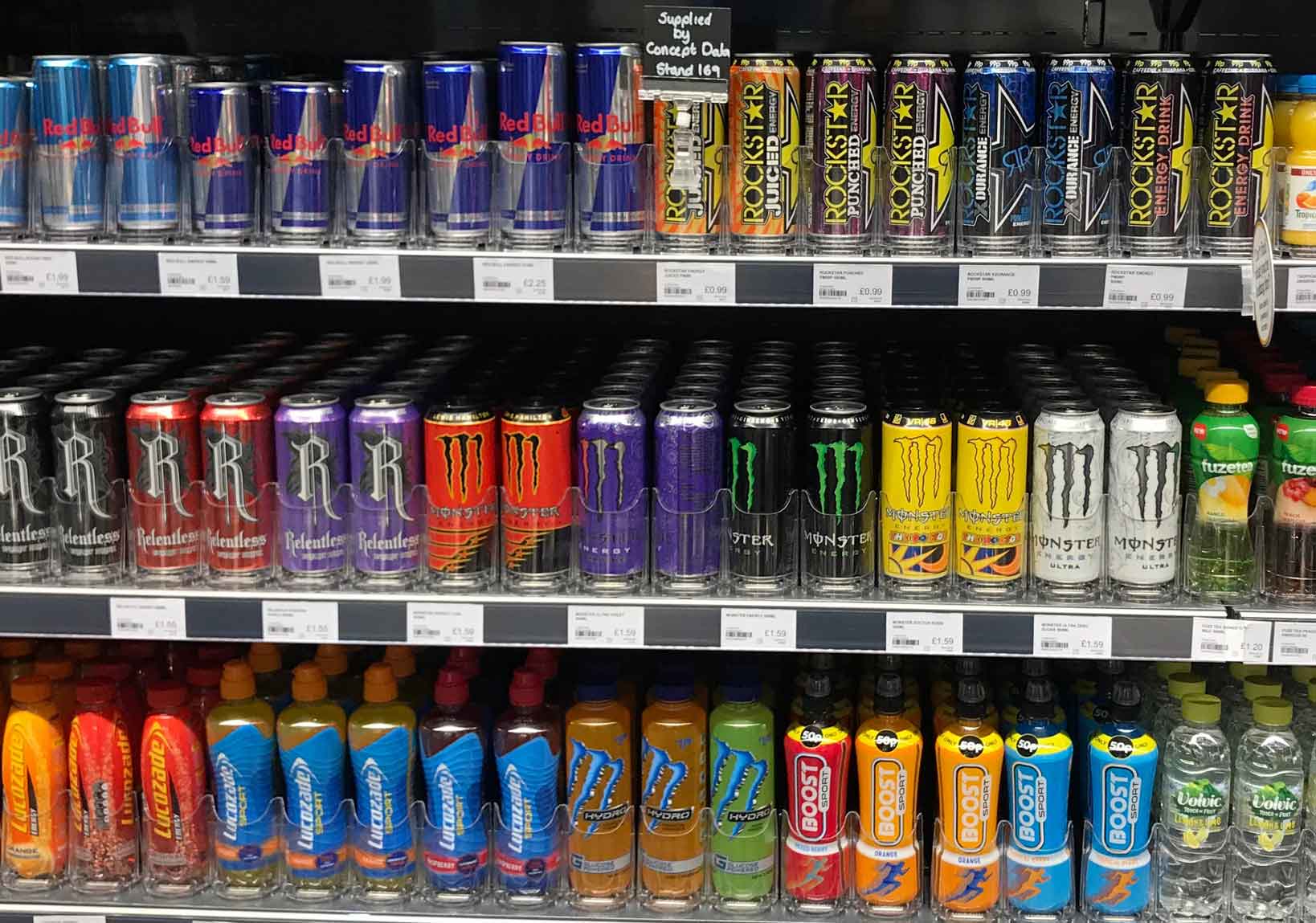 Retailers are being encouraged in proposals made by the Welsh government to end the sale of energy drinks to anyone aged under 16.
Last month, the government launched a consultation to introduce a ban of the drinks, which would cover all shops, including online environments.
Trudy Davies, owner of Woosnam & Davies in Llanidloes, told betterRetailing she is in favour and has been imposing a voluntary ban on her customers aged under 16 for five years.
"All retailers wanting to be responsible should be participating in a voluntary ban," she said.
Natasha's Law: stores warned of allergen compliance crackdown
"I know most of the parents of the youngsters in my area, so I wouldn't sell to them without a guardian present.
"If this were to become law, it would put everybody on a level playing field and stop other store owners from continuing to sell these drinks to under-16s.
"It is a double-edged sword. I will lose sales because those people won't be coming into my store, but being responsible is more important."
However, another part of the consultation looking to widen the ban to consider other drinks typically high in caffeine, such as tea and coffee, has come under fire.
Davies said she would be against this, arguing it would be "going too far".
She added: "With the cost-of-living crisis, it is hard enough for independent shops to make a profit, and this would be further restricting us on drinks that aren't as unhealthy as energy drinks."
She added: "It will get to a point where we aren't allowed to sell anything."
Khan Review calls for mandatory tobacco licences and rise in minimum age of sale
In the same announcement, the government launched another consultation, setting out its proposals to restrict high, fat, sugar and salt (HFSS) products in stores as part of its ambition to tackle obesity in Wales.
It included proposals similar to those being introduced in England, but with some key differences.
They suggest restricting "temporary price reductions" of HFSS products in addition to multi-buys and other promotions, and restricting the siting of HFSS products on "free-standing display units" in addition to store entrances, at the tills and at the ends of aisles.
There are currently no set timescales for the introduction of the proposals, but Wales' overall health strategy states measures will be in place by 2030.
Last month, the UK government revealed it would be delaying HFSS promotional restrictions in England by a year until October 2023, while location restrictions will go ahead as planned in October 2022.
Read more HFSS news and advice for retailers