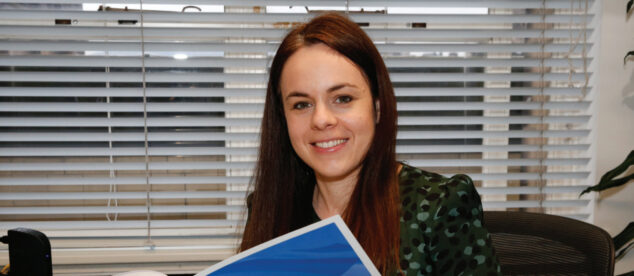 Scottish stores with a rateable value (RV) above £15,000 face higher business rate bills than similar stores in England, following changes announced by the Scottish government last week.
During the Scottish Budget on 9 December, finance secretary Kate Forbes revealed small businesses in the retail, hospitality and leisure sectors will only receive a rates discount of 50% for the first three months of the 2022 tax year up to a maximum saving of £27,500 per business.
In comparison, English stores with bills of less than £110,000 will receive a 50% discount for the entire year.
Small businesses with an RV below £15,000 in Scotland, and below £12,001 in England, will continue to pay no rates at all in the next 2022/23 financial year.
NFRN Scottish district vice president and owner of Day-Today Ashiq's in Prestonpans Ferhan Ashiq told betterRetailing: "I am grateful they have maintained the 100% relief for stores below £15,000 RV for another fiscal year as this will help many of our members, but we do have stores who fall slightly above the threshold to receive this relief who need help.
"Nearly all English retailers have been given at least a 50% discount for the rest of the financial year, and we hoped the Scottish government would have followed in their footsteps."
EXCLUSIVE: Council rates blunders cost retailers thousands [LIST OF AFFECTED COUNCILS]
The April 2022 change announced by Forbes comes after two years of 100% rates relief for nearly all independent Scottish stores, sparking concerns over the increase in costs stores with a £15,000-plus RV will face.
David Roberston, owner of JP Pozzi Newsagents in Buckie, Moray, described it as a "cliff-edge" for stores. "While I welcome the changes, I don't feel it is a real solution," he said. "A cliff-edge is coming in April, especially for small independent businesses.
"Inflation will continue to rise, alongside the Living Wage, and the reintroduction of rates for those eligible to pay will be another pressure, all of which will have to be dealt with by the independents themselves."
Abdul Qadar, owner of Capital News in Edinburgh, responded to the rates changes, stating: "Although this is good news for businesses under £15,000, those who will lose the 100% discount will struggle. The NFRN was pushing for further relief, and we didn't want more than a 50% discount to be announced."
Forbes defended the policy by claiming Scotland had "offered the most generous rates relief anywhere in the UK for the past two years".
Read more business rates news and articles