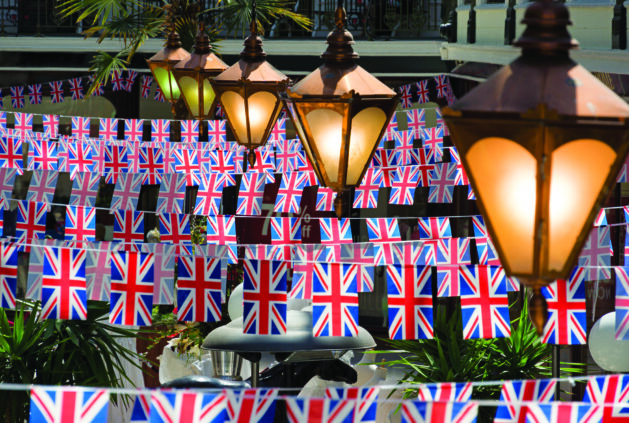 Independent retailers experienced sales success over the Queen's Platinum Jubilee weekend, placing themselves at the heart of their communities.
H & Jodies Nisa Local, Walsall raised the bar on its regular annual street party with Boost, Heineken, Thatchers and Jatt Life among several suppliers setting up sampling stalls on the day.
"We had a ball. On Thursday 1,500 people dropped in to the party and we raised £1,120 for the National Autistic Society," said owner Amrit Singh. 
Real English Drinks launches colour-changing Jubilee Gin
The store hosted a hook-a-duck competition, plus a penalty shootout game alongside other events, while more than 1,000 samosas were eaten by local residents.
Meanwhile, in Kent, Premier retailer Anita Nye saw a 10% sales uplift across four days with sales of alcohol, barbecue food, and cream teas soaring.
"We dressed up in jubilee T-shirts and decorated the shop with bunting. We ordered purple Jubilee-themed badges and flags, and from the proceeds of these items we raised money for the Ukraine appeal," said Nye. 
Pimm's launches limited-edition Platinum Jubilee bottle design
In Middlesex, Londis retailer Atul Sodha teamed up with nearby Best-one owner Harry Karia to contribute to a street party organised by residents.
"The Jubilee is all about togetherness, so it was great to come together. We judged the community bake-off competition with the joke names Harry Hollywood and Atul Berry," he said.
Sodha also provided free tastings of his homemade 'Curry in a Hurry' range, and said sales up to, and during, the bank holiday rose by 15% compared with last year.
Read more Platinum Jubilee news and products