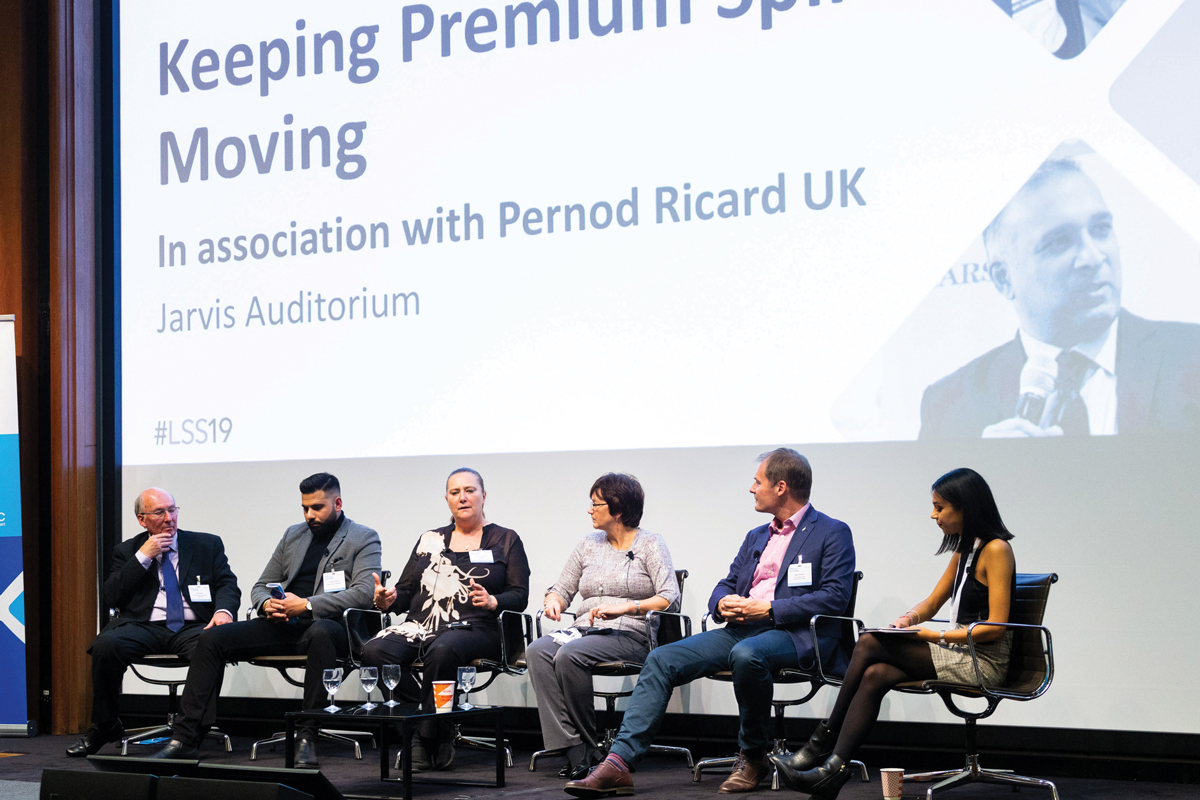 On trend
"You guys get to see the trends way before we do," said Mark Herbert, business unit controller at Pernod Ricard, speaking on the keeping premium spirits moving panel, chaired by Newtrade Media features writer Priyanka Jethwa.
Also on the panel were retailers Steven Mahal, from Mahal Stores Nottingham, Sandra Tickner from Selection Box in Bridgend, John Green from Premier Green End Stores in Huntingdon, and Samantha Ackland-Jones from The Village Deli in Storrington.
The panellists shared insight on how you can draw attention to your premium spirits range. Ackland-Jones found success providing tasting notes alongside her rums and gins.
"I'd say to any retailer that if you know the ingredients, you can impart that to your customer and they'll be happy to listen. Customers like to know what they're buying," she said.
Make it clear
"Make sure your pricing is really clear on your spirits range," added Herbert "Our research shows customers are put off purchasing if they can't see the price."
When it comes to maximising the key sales period, the panel shared ideas that can be transferred to any store.
"Vodka always sells well at Christmas time," said Sandra Tickner. "For Mother's and Father's Day we'll put appropriate gift boxes and the more luxurious products on display."
Both Mahal and Ackland-Jones use hampers to drive sales on special occasions. "We make them ourselves – we get a great profit and they're popular on social media as well," explained Mahal.