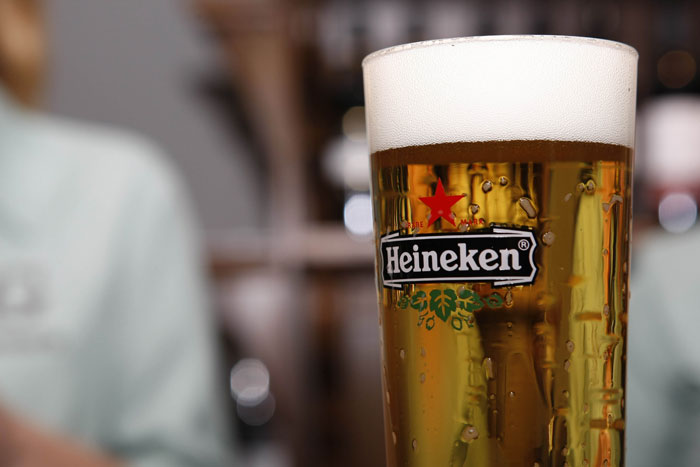 Shoppers don't enjoy shopping this category, says Doug Walker of Heineken at a press conference where he and his team are launching their Star retailer initiative. His job title is a mouthful: head of off-trade customer marketing. In the press release he is quoted as saying: "Star retailer isn't anything ground breaking or new".
However, it is notable. Not only does it have a strong basis in research but it also demonstrates the credibility of good category management.
Doug is on a mission to sell more beer and cider and you have the impression he could talk for a day about sales performance and future targets. Local retailers, he says, should pay attention to four key enablers: which are about creating a positive perception of beer and cider, selling higher value brands, selling responsibly and making shopping more fun.
He is armed with an array of power point slides and a simple planogram for the category and a three year programme. Doug is also talking about an average of 12 per cent sales growth in those local shops who adopted its planogram, compared with convenience channel growth of about 6.5 per cent. So the proposition is that by following his team's advice you will double your sales growth.
Shopkeepers who are paying attention to what suppliers tell them may object that every supplier makes similar claims. What stands out this time is that there is plenty of science. Heineken has gone to the expense of testing its recommendations in 240 shops and the 12 per cent growth is the average performance. At the top end, Heineken suggests 20 per cent sales growth.
But before dashing to www.starretailer.co.uk to check out the recommendations, you should think deeper about his claim that shoppers don't enjoy shopping beers and ciders in your store. I was sceptical. How many shoppers could actually single out one department in your shop and express a view?
In my mind I am back in Mandeep Singh's Sheffield shop looking at an aisle of "slabs" of lager and ale: a shop that is shifting industrial quantities of beer and cider. Or back in B&B Wines in my village, where Ajit Singh's fridges are always full and the promotional pricing clearly stated. As I am thinking about this, I am conceding the point – perhaps shoppers do care?
Again, Doug has done the homework. Heineken paid researchers to question more than 50,000 shoppers in order to build the case for investment in a three year programme of trade support.
Mark Ellis, who is heading up the convenience sales operation, is urging retailers to get the assortment right, to allocate space properly and to present the category well. Retailers need to make it easy for shoppers to find what they want.
There are some big brands in the beers and ciders category and a wide range of SKUs. The Star Retailer initiative demonstrates what good looks like and has some useful practical tips that you can adopt in your shop. The rigour that Heineken has put into proving that its ideas work can only give you confidence.
As a first step you should check your sales figures. Then look at how other stores are doing the category. Then challenge yourself to an overhaul if Mr Walker's numbers look attractive. It will be hard work. But it is hard work that you should be doing in every department of your store.