A recently published report from Newtrade Insight titled 'Home Delivery: What is Driving Growth?' examined how the industry has fared in the past 18 months, if home delivery is booming as it did during the national lockdowns of 2020 and 2021 and what retailers' expectations are for home delivery in the future.
The Covid-19 pandemic put a toll on businesses and industries everywhere, and independent convenience retail was no different.
Among much else, lockdown restrictions meant many retailers had to limit how many customers they had in store and were faced with potential supply chain delay and congestion.
However, the restrictions also provided an opportunity to launch or scale up home delivery options and tap into the boom in online groceries.
Since the final lockdown ended in July 2021, there is a question mark over the future of home delivery in independent convenience retail. Is it still a useful tool for retailers, or has it served its purpose?
What is holding retailers back and what help do they need from delivery companies and other partners to make home delivery work for them?
Newtrade Insight published a report in October 2022 exploring these questions. In it were the views of 150 retailers and interviews with experts, all of whom were asked on their views on home delivery and its immediate future in the sector, what retailers are doing to make it work and how much help they need.
Here is a snippet of some of the report's key findings. The full report can be downloaded for free .
Home delivery has stalled – but still offers room for growth
In June 2020, during the first UK-wide lockdown, one in five households bought groceries online. As of October 2022, a majority of retailers (more than 70%), say their revenue from home delivery has either decreased or stayed the same. On the other hand, a quarter of retailers say it has increased.
According to Chris Noice, communications director at the Association of Convenience Stores (ACS), the pandemic boom for home delivery was driven by the lack of stock and delivery capacity at major supermarkets.
In Noice's view, this meant independent convenience stores could fill a gap and reach customers who were isolating. He suggests there is less of a need for home delivery than there was during the lockdowns, and that it is unlikely to be as popular as it once was.
On the upside, those retailers who have seen an increase in revenue from home delivery did so by almost 30%, which means there is still considerable potential.
There's no favoured app among convenience retailers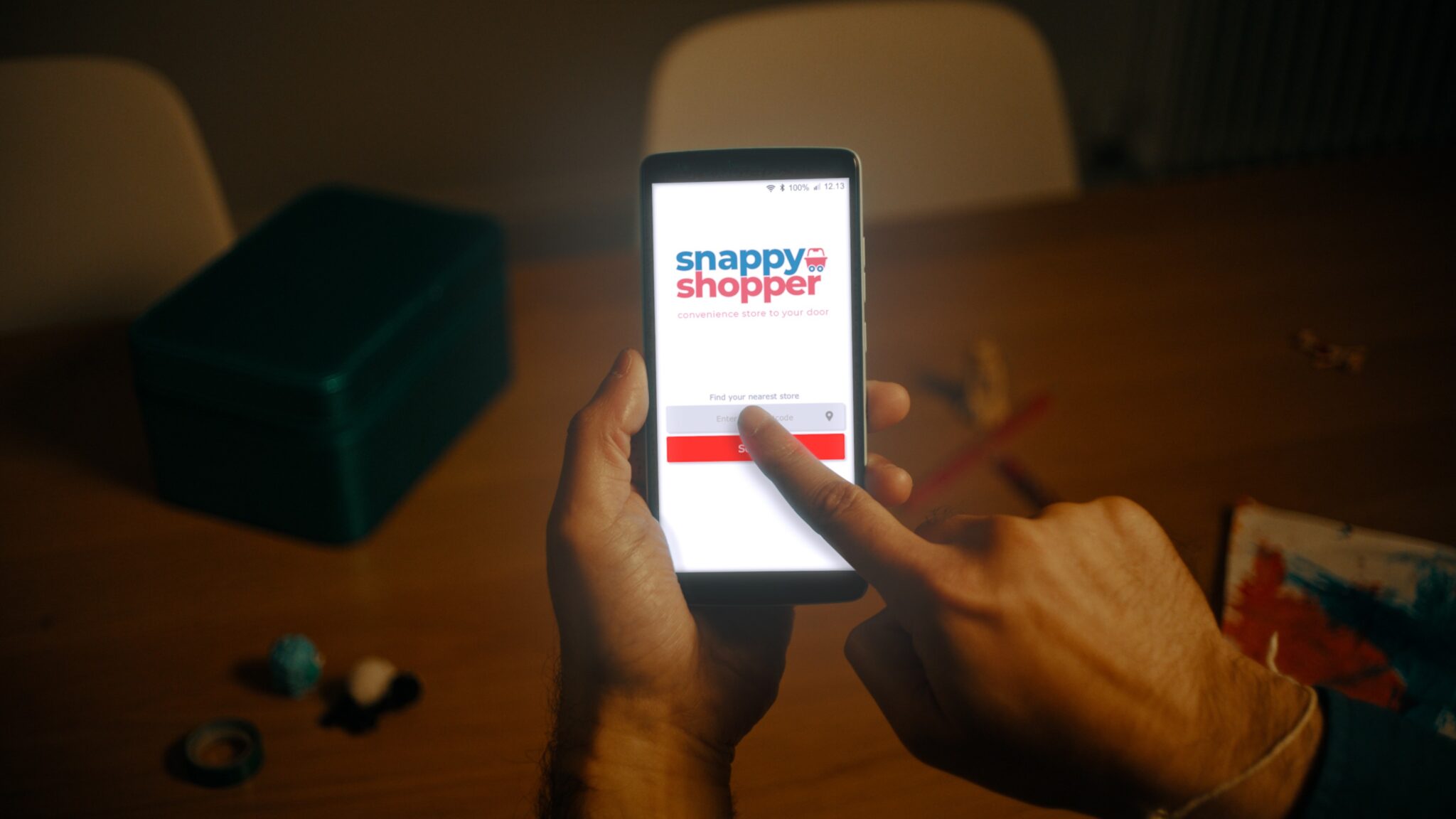 When asked which apps they used, the most popular option – which almost one-fifth of retailers chose – was no app at all. This can be explained, according to Noice, by retailers choosing to manage the service themselves, either over the phone or through a website.
This is also affected by the fact that in most cases during the pandemic, home delivery was used more as a community service to help vulnerable customers who couldn't physically get to shops.
This may work for retailers who don't see home delivery as a big part of the business, but for those who wish to grow their offering, they should consider partnering with an app provider, says Dael Links, head of marketing at Snappy Shopper.
Citing data from Snappy Shopper's platform, Links claims it is possible to increase total store turnover by as much as 50% by using a delivery app.
Advertising, tech and staffing top the list for retailers' areas of investment
As well as the issue of delivery apps, retailers are also split on what element of home delivery they have invested in.
The most popular single investment, with 17.3% of the votes, is in advertising, with e-commerce and increasing staff numbers joint second on 16.6%.
The lack of consistency when it comes to investment comes from retailers being cautious, according to Links, and Noice believes that home delivery is still confined to a relatively small, local catchment area, which makes it hard to scale up a home delivery service or launch one.
A solution could be, as Links suggests, a so-called 'hybrid' approach, where retailers use existing methods, i.e. taking delivery orders over the phone, and use an app to branch out into new areas and grow the customer base.
Advertising is where retailers' priorities are
Similarly with investment that retailers have already made, advertising is the area where they plan to spend money in the next six months.
This is particularly the case with retailers who haven't yet invested in their home delivery service, which suggests this is an area they need help with.
Links insists that retailers shouldn't look at advertising as separate from other areas of investment and that they can use delivery vehicles – which only 10% of retailers plan to invest in – as a way of increasing their offering and advertising as they can be branded and used for promotion.
Retailers need more help from suppliers
Less than half of retailers (48%) said they are receiving enough help from delivery companies. This is compounded when asked if they expect home delivery to decrease in the next six months, with more than 66% saying delivery companies are not doing enough for them.
According to Links, when a new retailer signs up to Snappy Shopper, there is initially a considerable amount of "hand-holding" but that retailers should set themselves realistic and tangible targets for increasing revenue, by which point the offering can be ramped or amended according to their needs.