To retain soft drinks shoppers gained during the pandemic, retailers must strike a balance between larger and impulse formats, and dedicate a portion to their chillers to no- and low-sugar options.
Phil Sanders, out-of-home commercial director at Britvic, told betterRetailing that, last year, people started to buy more larger and multipack formats of soft drinks from convenience stores, and this recruited several new shoppers.
However, as on-the-go missions return, retailers should focus on impulse formats, stocking new lines, offering broad flavour ranges and using PoS to ensure new shoppers are retained.
"What has been selling throughout lockdown isn't going to be same," he said.

Based on research the supplier conducted with 2,000 convenience shoppers across the UK, 61% of shoppers said they would buy more on-the-go soft drinks going forward; 29% are already consuming on-the-go soft drinks once a day; and 58% are already consuming on-the-go soft drinks once a week.
"The long-term shopping trend for buying chilled soft drinks for refreshment and meal deals is coming back," said Sanders.
Looking more closely at the on-the-go segment, no- and low-sugar options will be critical to sales. "Fifty-four per cent of respondents said sugar-free carbonates are their preferred choice. However, through the pandemic, sugar-free options died down," he said.
"But this wasn't because people were switching habits, but because core sugar-free shoppers were working from home.
"Now as these consumers return to offices, low-sugar soft drink sales will bounce back.
"Seven out of 10 shoppers stated sugar content/lack of sugar is an important consideration.
DIY self-install plan for Tango Ice Blast machines
"Right now, soft drinks fixtures have become polarised, with larger packs and full-sugar options. In future, it will be about choice and rebalancing ranges," Sanders said.
When it comes to ranging, Sanders explained price-marked packs (PMP) will continue to be important, and, as a result, its 500ml range is now available in a £1 PMP.
"Alongside this, there is a need for premium. When mixers surged, it wasn't just standard tonic people were buying. There was also a demand for premium options because the pubs were shut. Take advantage of this, and have a mix in store," he added.
Meanwhile, while prior to the pandemic on-the-go formats were most popular in city centres and travel hubs, Sanders explained there will be more opportunity for rural and villages stores in sales of impulse and on-the-go soft drinks options as people choose hybrid models of working between home and the office.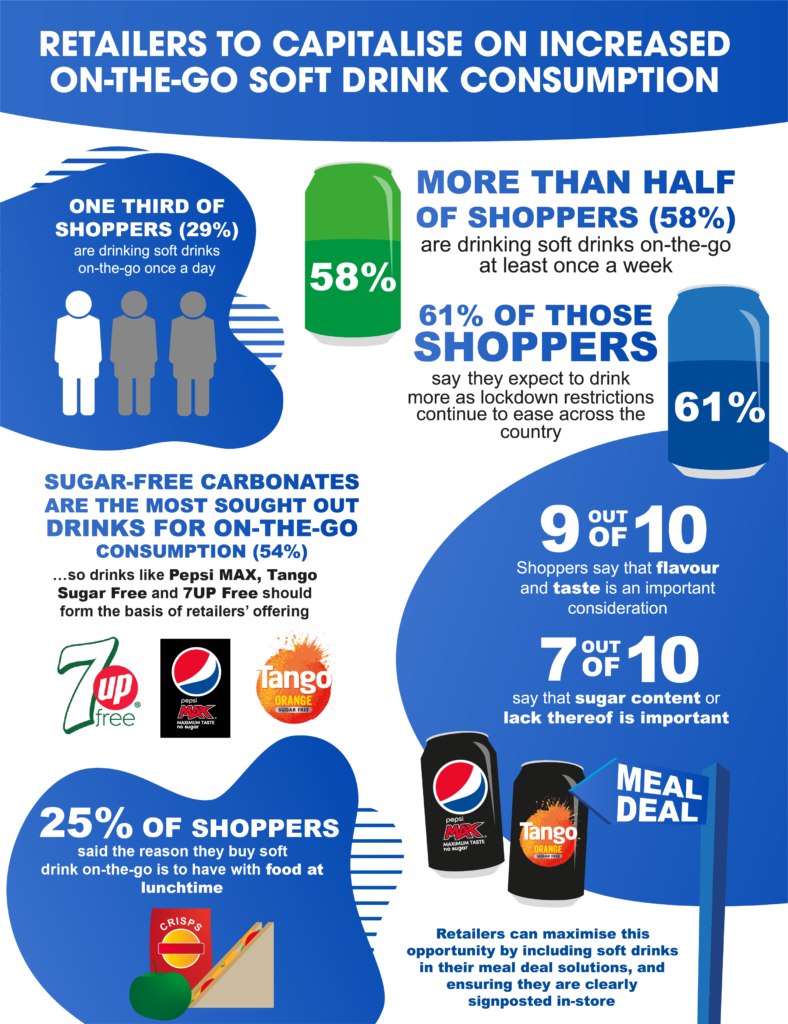 Read more category management advice and features