Hot beverages are bought by 24 million households, highlighting an important opportunity for retailers. To promote growth in this category, merchandising teas, coffees and hot chocolate effectively is key.
In September, Cigdem Lettieri from Jacobs Douwe Egberts (JDE) visited two very different stores and shared expert advice on upgrading their displays to grow sales.
---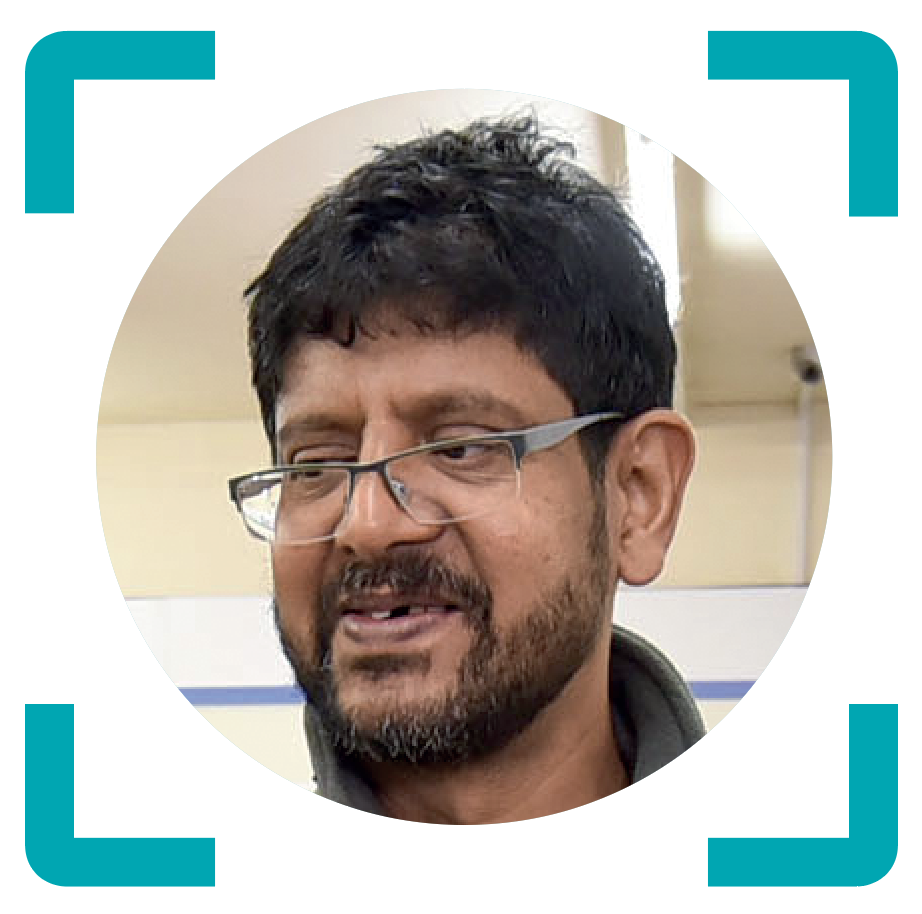 FOCUS ON
JEY SIVAPALAN
CHALLENGES
Link to success: With basket spend going up in his store, Jey wants to encourage more link purchases in his hot beverage range
Drive sales: Coffee is a growing category, and Jey feels he needs to drive more footfall to the section to show his store can meet shoppers' needs
Ranging for everyone: Price-marked and special offers are vital to Jey's store, but he always ranges to have 'good, better and best' options
CHANGES TO DRIVE SALES
Block merchandisin: We grouped related products – for instance, all together, and sugars next to sweeteners – to help shoppers easily find what they need
Highlight top sellers: We added popular brands such as Kenco – which has a 19% value share in instant coffee – to widen the shopper reach and increase visibility
Secondary siting: We put cappuccino and latte sticks, and premium lines, on a separate promotional unit close to the till to encourage impulse buys
JEY SAYS
"I'm really happy with the results and the changes JDE recommended, particularly the promotion near the till. Since the improvements made to the fixture, I've found that customers are noticing the hot beverages better than they were previously and are browsing the area for longer. The special promotions I'm running on Kenco are doing well and helping to increase sales throughout the store. A 48% sales increase is better than expected – the category is moving well."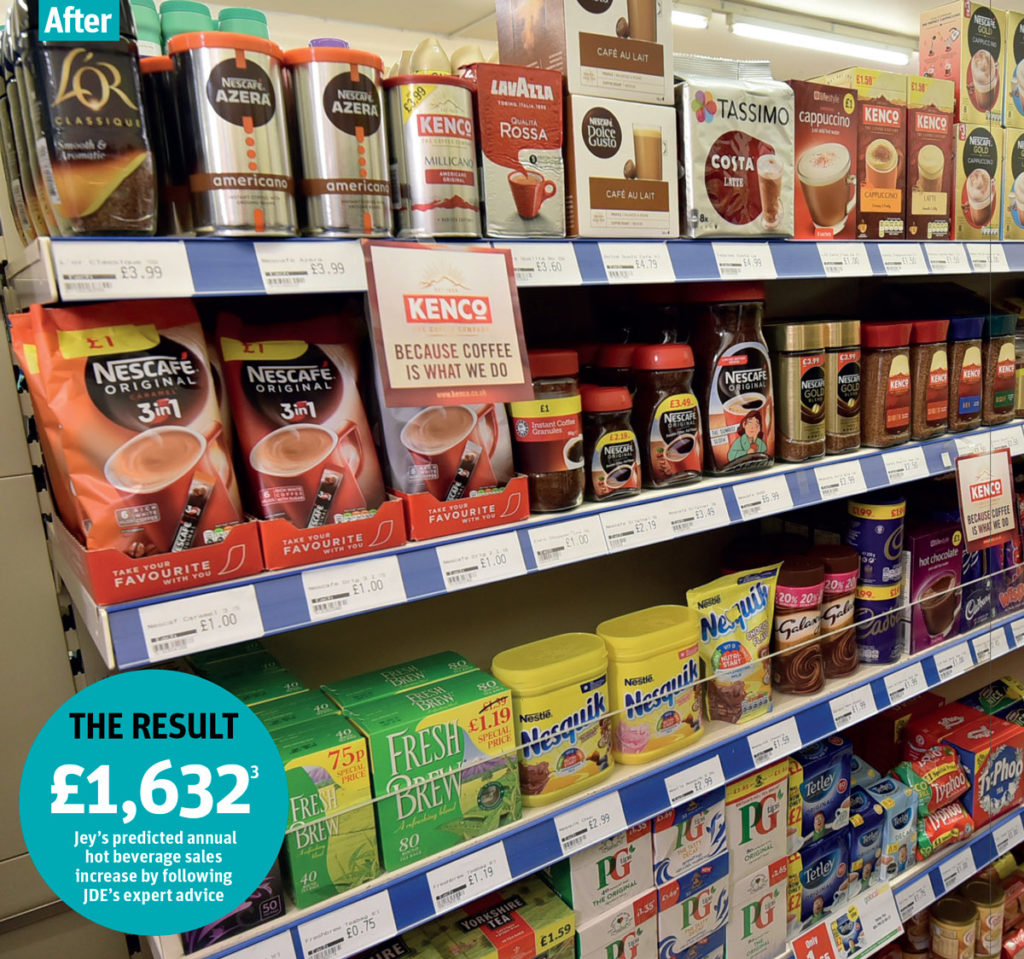 Key lessons for your store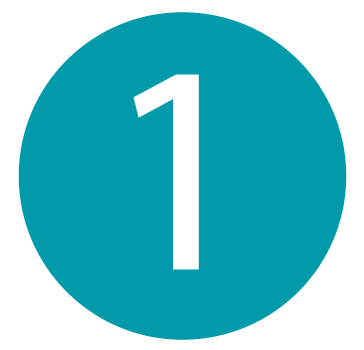 Group similar products together to help shoppers locate the products they need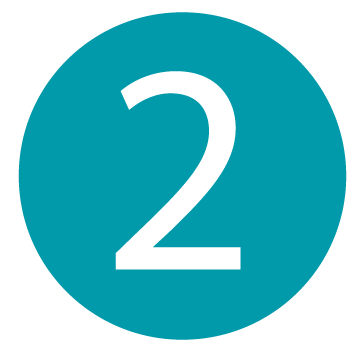 Stock popular and recognisable brands, such as Kenco, to make your display noticeable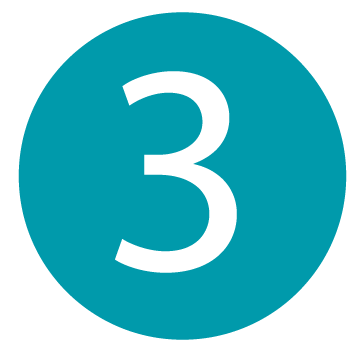 Add a secondary siting near your till to drive impulse buys
---
CHALLENGES
Diverse customers: Bart has a diverse range of customers, meaning he needs a mix of premium and value options
Coffee experts: Many of Bart's customers are avid coffee drinkers, so he needs to offer specialised products.
Drive sales: Bart wants to get more from the growing coffee opportunity, and feels the category needs to be more prominent in his store
CHANGES TO DRIVE SALES
Specialist ranges: We added machine pods and capsules, as these will resonate well with affluent shoppers looking for specialist products
Coffee focus: We moved coffee to the top shelves, replacing hot chocolate, as coffee is responsible for most sales and could increase shopper spend
Prioritise premium: We rearranged the coffee fixture around 'price per cup', putting premium lines on top to encourage trading up, recognising that pricing is at a retailers sole discretion
BART SAYS
"I've had a lot of positive comments about the new layout, and I'm very pleased with an 11% sales increase on the category. My team finds the fixture easier to re-stock and manage, with customers finding favourite products easily, resulting in higher sales across the store. I was apprehensive about the effect the changes might have, but sales are rising and the changes suggested by JDE have contributed to this."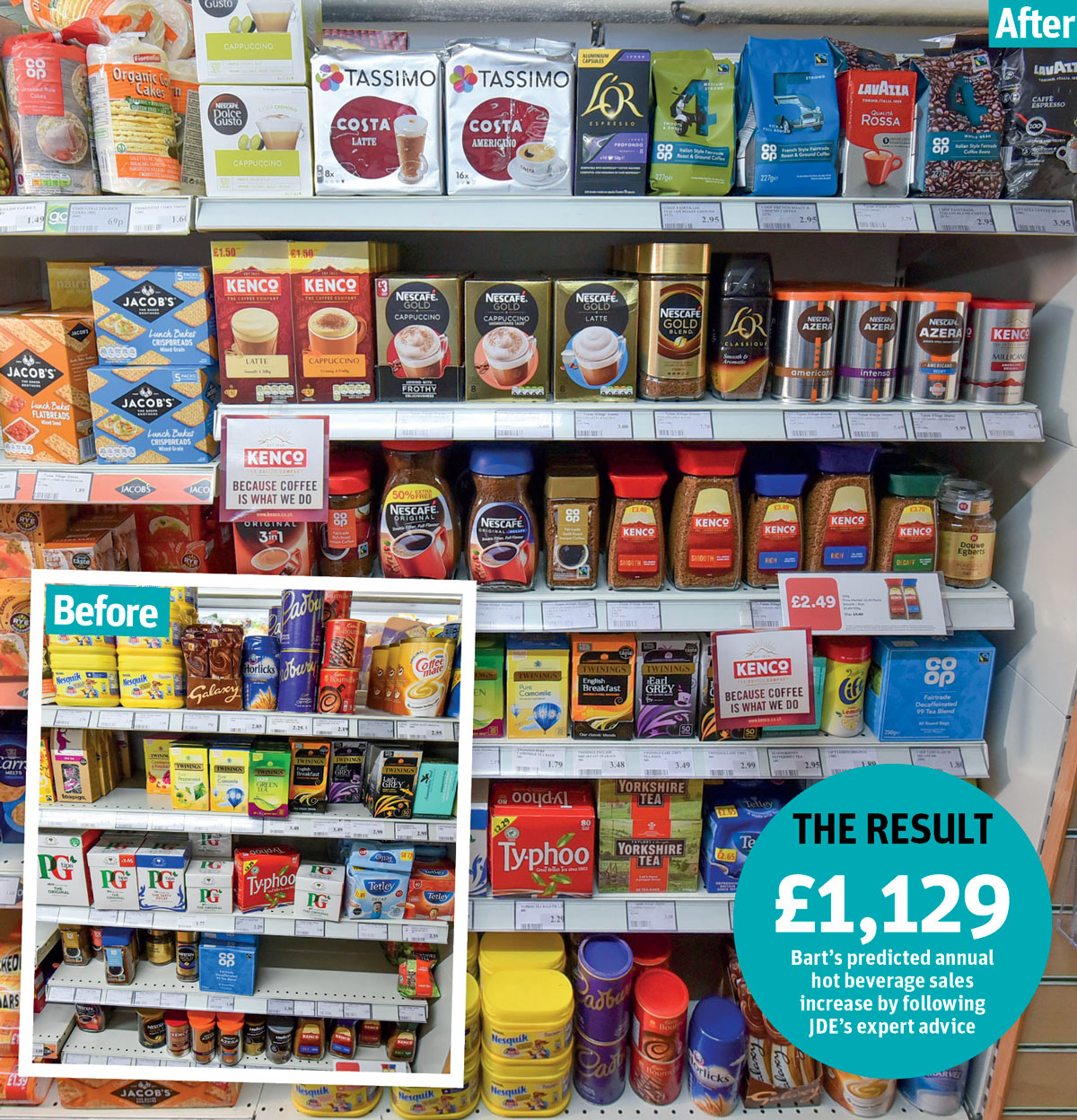 Key lessons for your store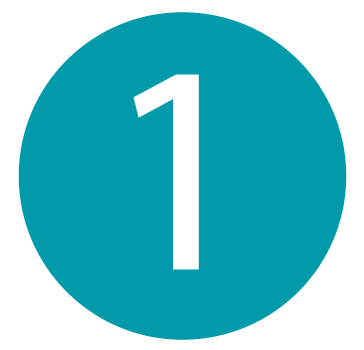 Stock specialist products for customers looking to discover something new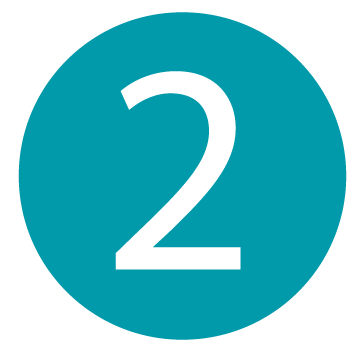 Offer coffee products a prime space on your fixture to increase spend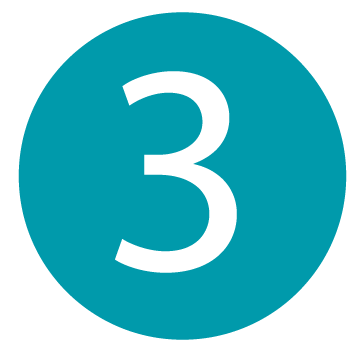 Stock premium options in a prime area to encourage trading up
JACOBS DOUWE EGBERTS' TIPS FOR YOUR STORE
Getting hot beverages right is vital for driving sales and boosting basket spend
---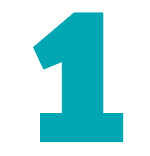 Block merchandise related categories and product groups together on each shelf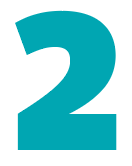 Coffee is the biggest category within hot beverages, so make sure your fixture reflects this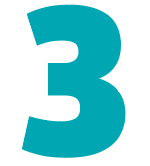 Offer shoppers choice by stocking both premium and value options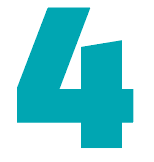 Encourage impulse purchases with secondary sitings near your till
---
THE EXPERT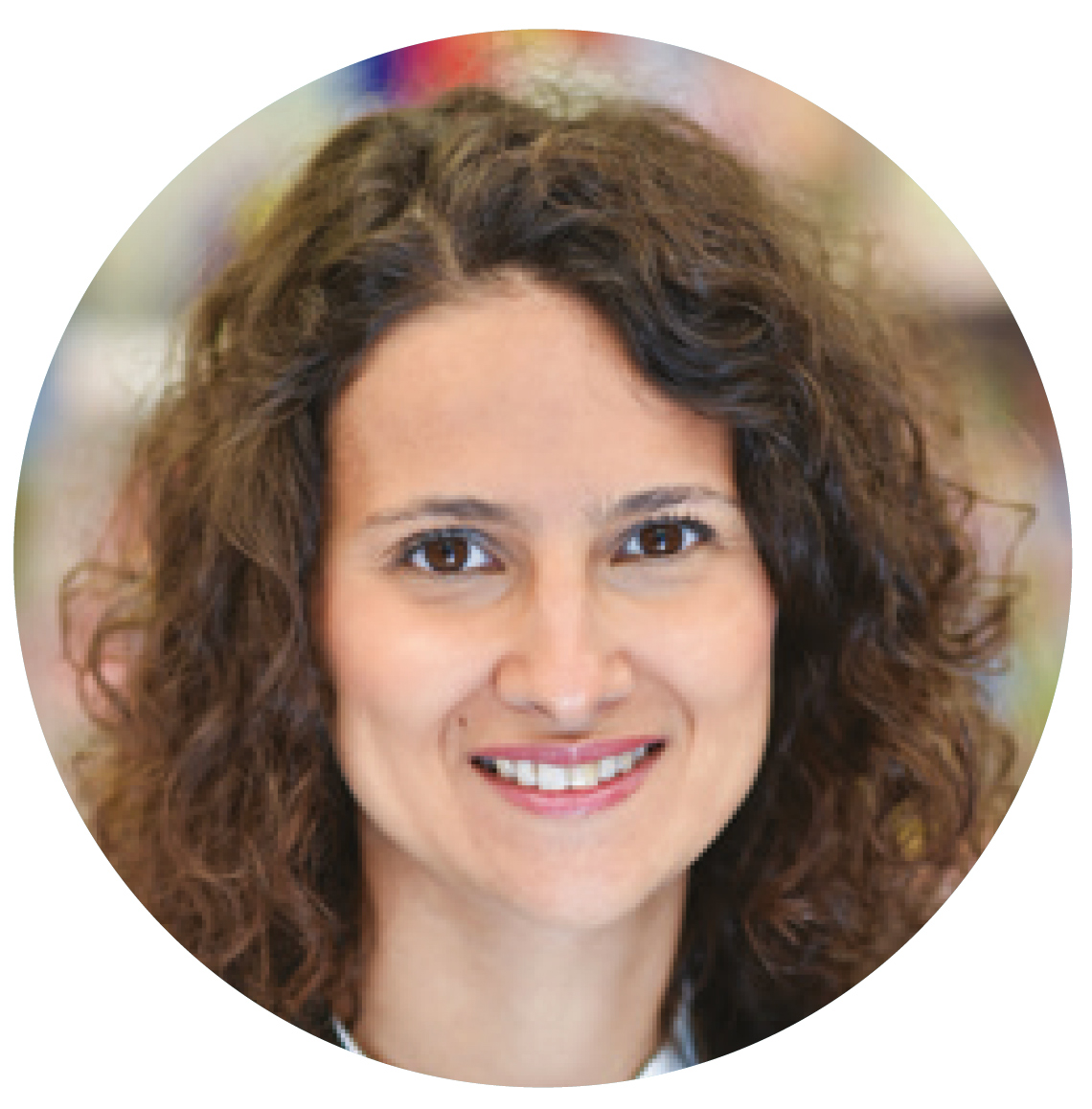 CIGDEM LETTIERI
Category Development Manager
Jacobs Douwe Egberts
"The crucial changes were organising the fixture layout and adding top-selling brands. Jey and Bart need to keep their ranges up to date and continue to encourage impulse sales via secondary displays. Grouping related products and offering choice by stocking premium and value options clearly works."
---
---
To be part of our next project, please register your interest below: