To be successful in soft drinks, retailers need to keep up-to-date with market trends and merchandise accordingly. In July, RN visited Swarti Rabadia at her store in Leigh, Greater Manchester, with Jemma Healy from LRS to share advice on how adding a little flavour to a soft drinks range can improve your chiller.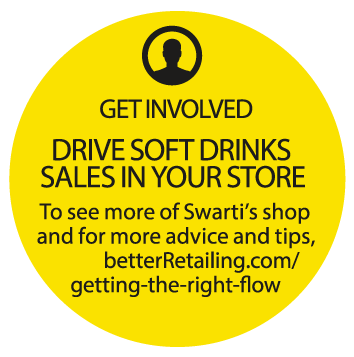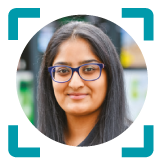 FOCUS ON
SWARTI RABADIA
Go Local Rabadia Convenience, Leigh, Greater Manchester
"I was initially surprised by the amount of new flavours that were added to the chiller, especially as we had a wide range already in place, but they are selling very well. Customers initially struggled with a new layout, but now we can see that grouping subcategories together has had positive results."

SWARTI RABADIA

EXPERT ADVICE
JEMMA HEALY
Commercial activation controller, Lucozade Ribena Suntory
"Swarti has the benefit of a lot of chiller space, so our changes were about using that more wisely. By focusing on sports & energy – introducing new drinks and grouping subcategories together – we've helped Swarti understand her customers and deliver what they want."

JEMMA HEALY
CHALLENGES AND CHANGES
Healthy goodness: To suit shoppers on healthier missions, we brought juice drinks, flavoured and plain waters together to help customers find these drinks quickly.
Flavour: To bring in new customers and inspire existing shoppers to try something new, we increased the range of sports and energy drinks flavours.
Flow: To help shoppers find the drink they're looking for easily, we grouped formats and subcategories, such as sports & energy, together.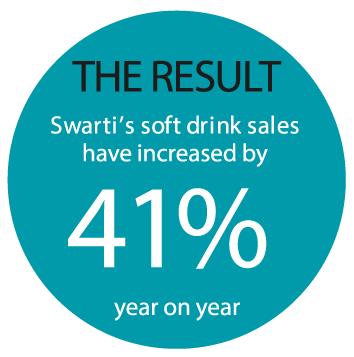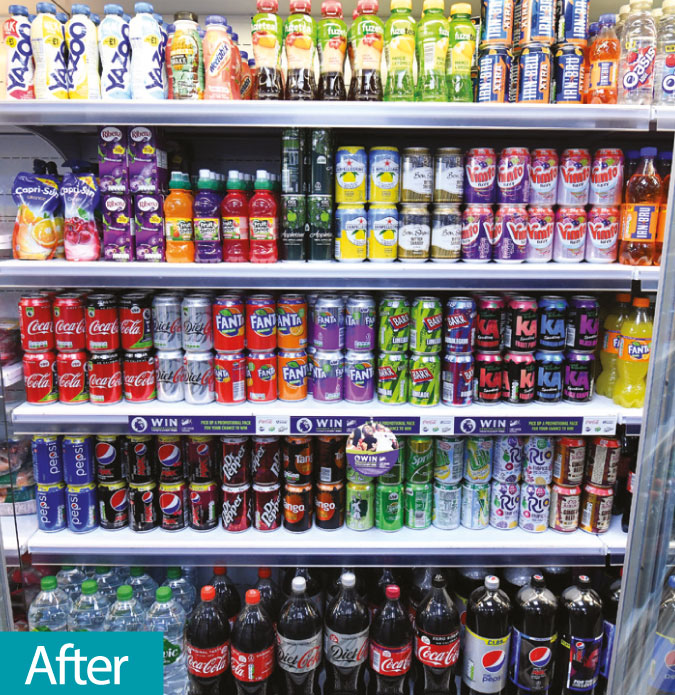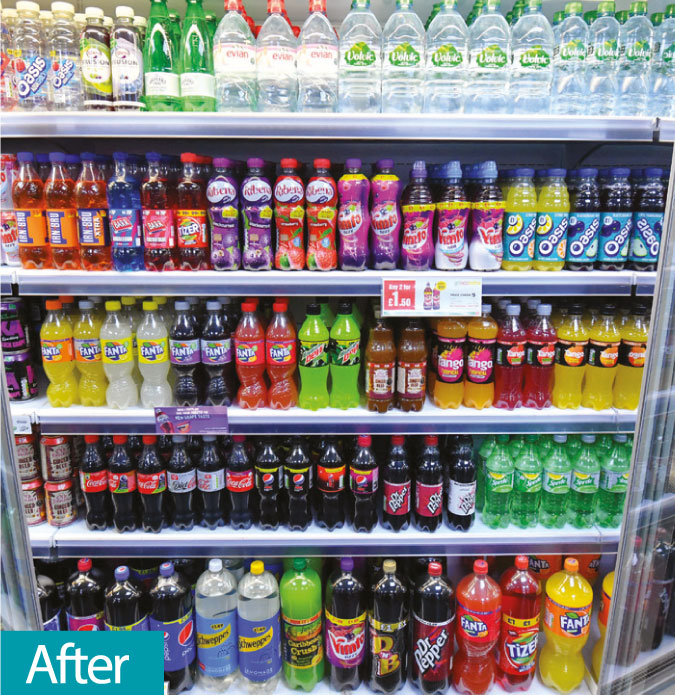 ---

LUCOZADE RIBENA SUNTORY'S TIPS
1.
Place bestsellers at eye level, so shoppers can locate favourite brands.
2.
Keep up to date with new drinks to drive footfall.
3.
Educate your team on the brands stocked and make recommendations.
ACTION PLAN
Keep up to date with market trends and merchandise your range accordingly.
Group subcategories together to create the right flow to make it easier to shop the fixture.
Add a snack deal to encourage customers to purchase additional items.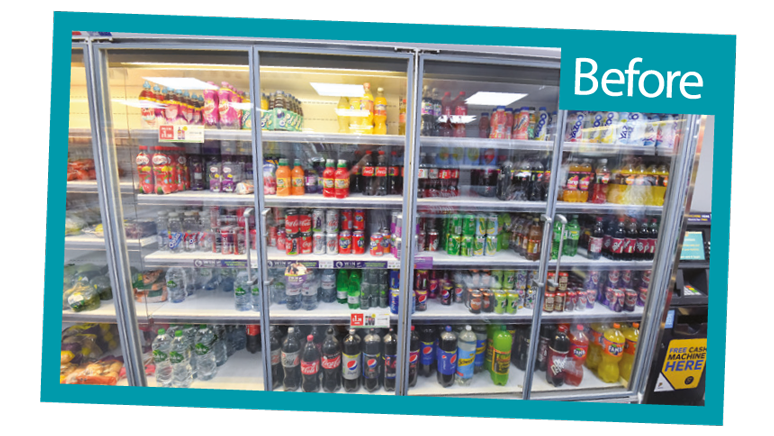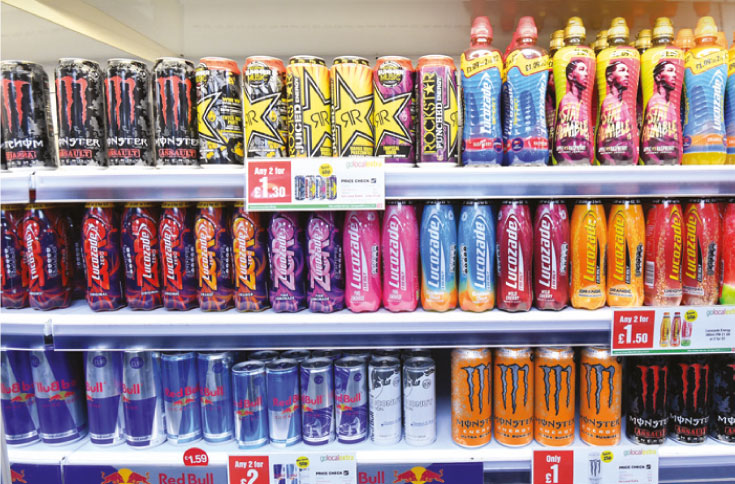 ---