Primarily an impulse category, stocking market-leading brands is important for retailers to drive soft drinks sales. In July, Jemma Healy from Lucozade Ribena Suntory visited Kev's store in Bury, near Manchester, and shared her advice on how segmenting your display and understanding consumer missions can grow sales in a category with a £1.4bn opportunity.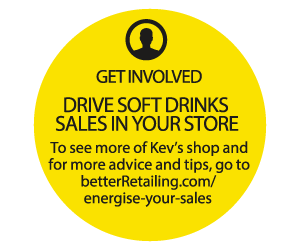 FOCUS ON
KEV MURJI
Go Local Extra, Bury, Manchester
"Soft drinks are a key category for us. The range and layout changes we made with Lucozade Ribena Suntory and RN are going well and we've seen growth. The new ranges we've introduced, such as flavoured and enhanced waters, are selling well. We now regularly restock them from our wholesaler."

KEV MURJI

EXPERT ADVICE
JEMMA HEALY
Commercial activation controller, Lucozade Ribena Suntory
"Kev's range and understanding of his customers is great, so it's really pleasing that with some small changes and greater focus we've been able to drive a sales increase. By spotting some key range improvements and gaps we've helped keep sales growing."

JEMMA HEALY
CHALLENGES AND CHANGES
Blocking:

To help shoppers locate their favourite brands quickly, we grouped subcategories like sports and energy together.

Impact:

To drive sales of Kev's bestsellers, we placed them at eye level to make key lines stand out.

Promotion:

To increase basket spend, we suggested adding a drink and snack deal to encourage Kev's customers to add extra items to their shopping.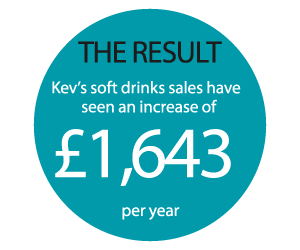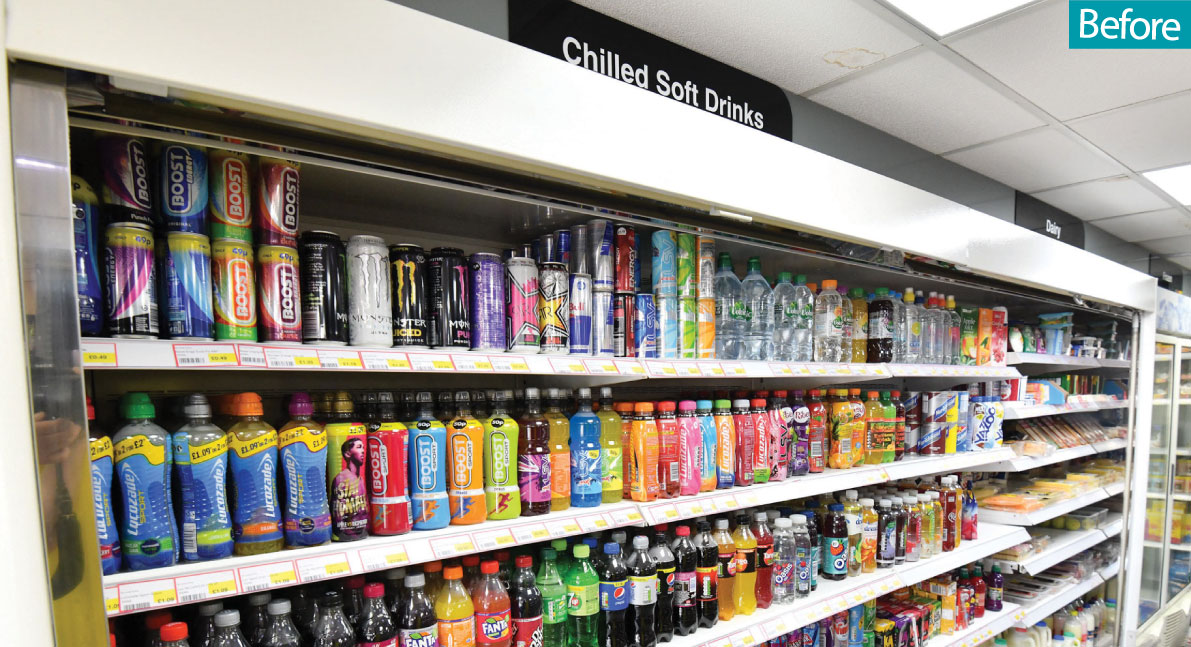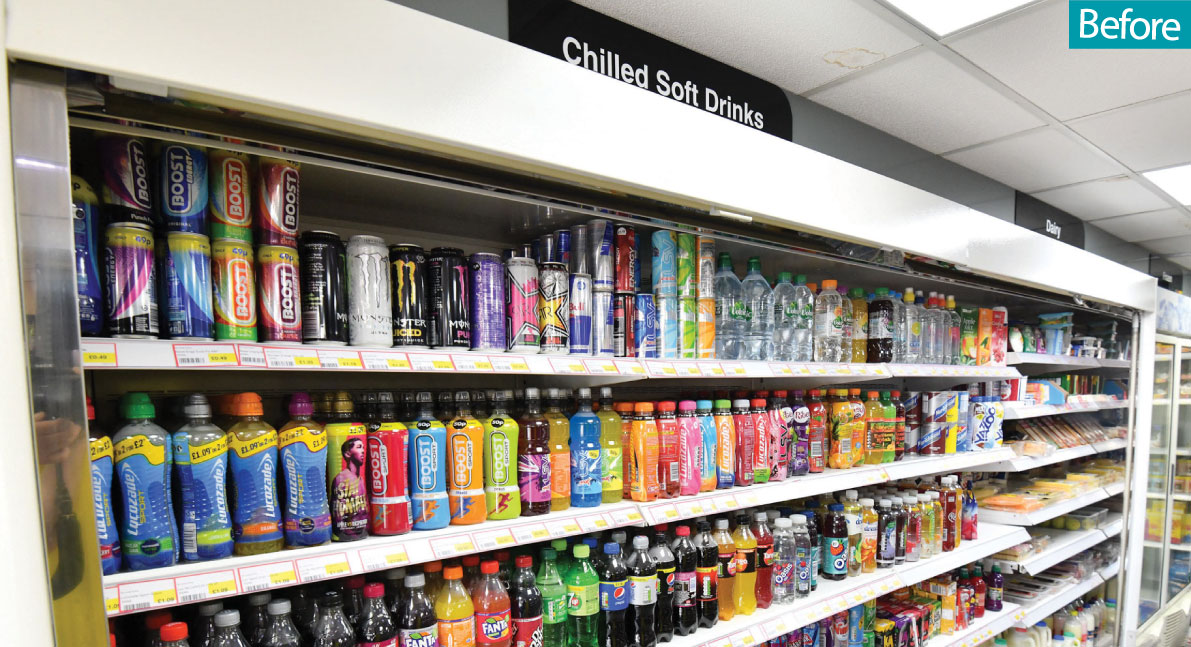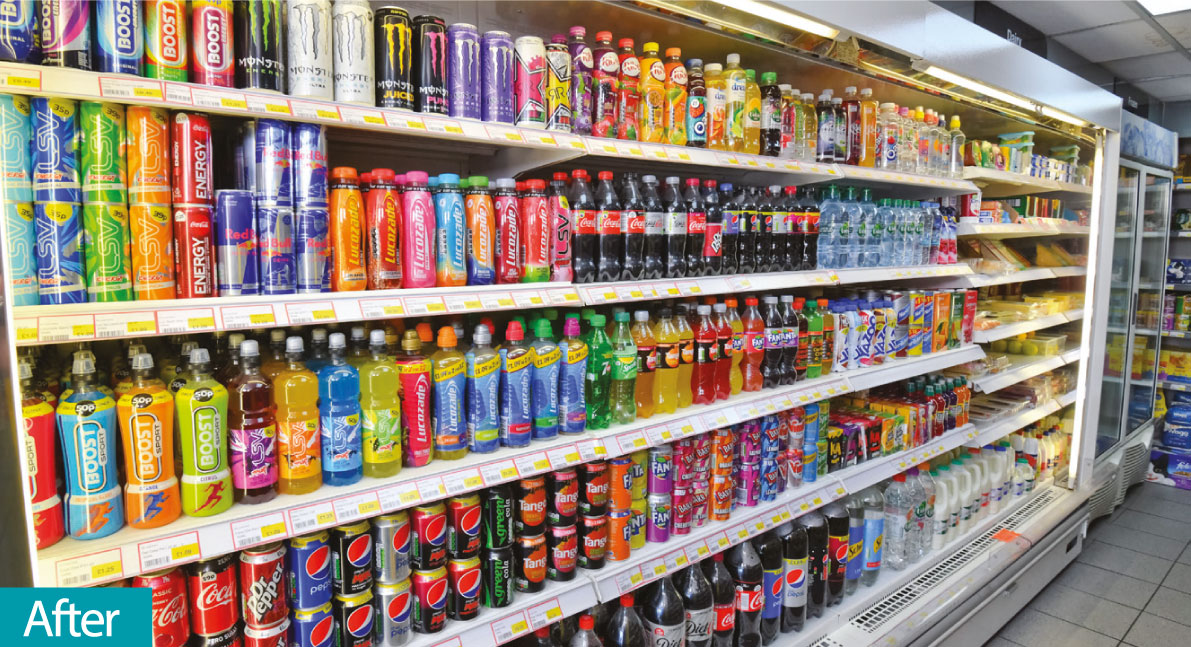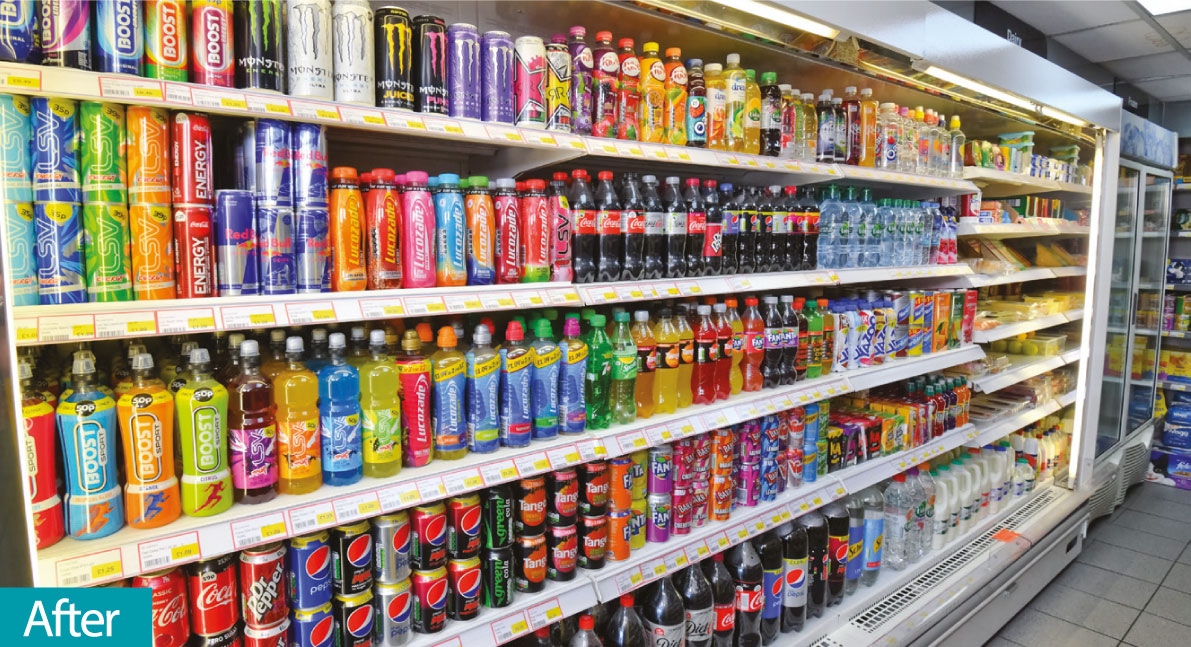 ---

LUCOZADE RIBENA SUNTORY'S TIPS
1.
Group subcategories together to help customers find drinks easier.
2.
Place bestsellers at eye level so shoppers can stock up on their favourite brands.
3.
Use meal deals to encourage extra purchases and grow basket spend.
ACTION PLAN
Simplify shopping by stocking soft drinks by brand, making it easier to shop the fixture.
Analyse your sales data to determine bestsellers and give them priority in the chiller.
Add a snack deal to encourage customers to purchase additional items.