A growing category
In recent years, the world food category has thrived, with studies showing that 58% of British consumers are interested in experimenting with different cultural cuisines. According to Mintel's UK World Cuisine Market Report 2023, the start of 2023 saw a boost in at-home cooking of world foods, with 92% of Brits eating international cuisines at home.
The report also found that more than half of British consumers eat at least ve world cuisines at home. It also noted that the category is expected to grow in popularity over the coming years. The world food category encapsulates a range of different types of products and items. This includes UK-produced lines along with imported goods from around the globe. The market offers retailers plenty of opportunities and a chance to tap into a broad customer base.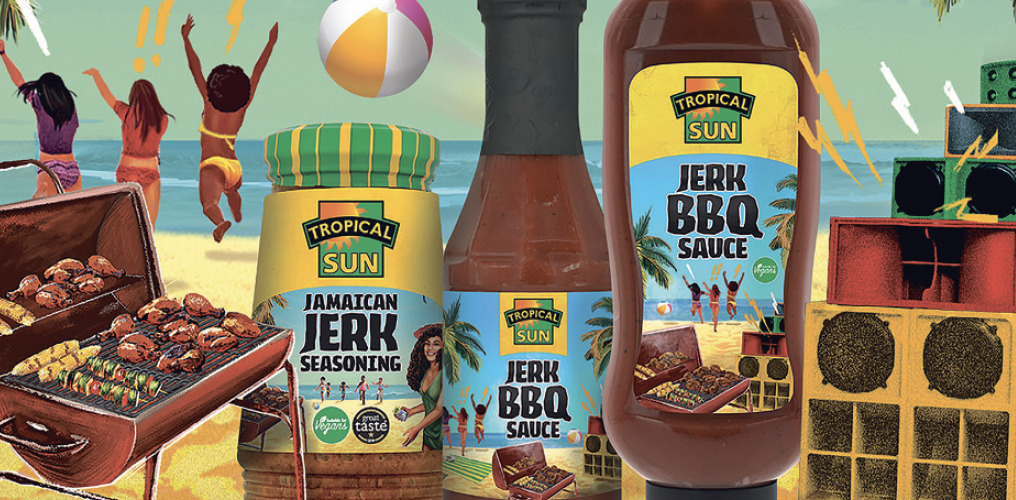 Assess consumer demand
If you are thinking about expanding your world food range, then it is important to assess what exactly your customers might be looking for to curate a specialised world foods range that aligns with their shopping habits and caters to their needs and preferences. A spokesperson for Wanis International Foods says: "A store's location and its surrounding demographics is an important consideration for retailers looking to widen their world foods range. "A core range for average shop items will typically sell well – things like rice, canned goods, coconut milk, and international sauces and seasonings – essentially key food ingredients/flavour product categories."
A key trend for 2023 is mixing ingredients and using world food items to add a twist to popular dishes. Candice Cadell, campaign and brand executive at Bidfood, says: "Keeping things simple is key. Use mealtime favourites that people know and love, and o er them a chance to customise them using some worldly flare. "This could look like suggesting some gochujang mayo or grana Padano to customers making fries." This is of particular importance for retailers who might not have the space for a dedicated world foods section, but still want to keep on top of trends, like Natalie Lightfoot, from Londis Solo Convenience in Glasgow.
"I make sure to keep on top of trends and include a world food section of selected items, which I know will go down well with my customers," she says. "For example, we do the popular Nongshim Instant Shin Cup noodle range, along with different kinds of American snacks, like candy, jalapeno poppers, pizza curls, buffalo ranch and things like that."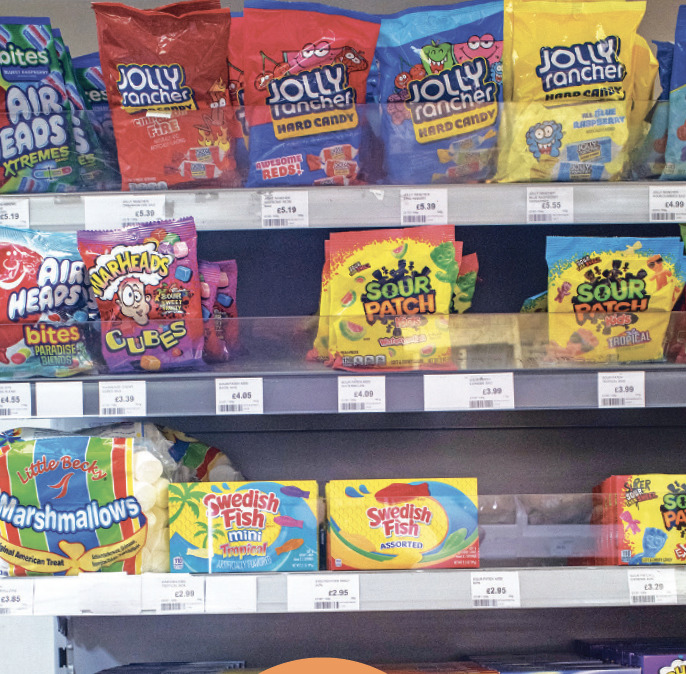 Seasonal opportunities
There are various seasonal opportunities retailers should lean into in order to maximise sales in world cuisines. Talk to your local customers and do your research to nd out how you can create an o er that will stand out and attract sales in a similar way to Easter or Christmas. "The UK boasts some of the biggest celebrations outside of Asia to mark Chinese New Year. Similarly, the UK is already home to some of the biggest Diwali celebrations outside of South Asia," says Harry Dulai, managing director of Surya Foods.
Retailers should advertise their world food offerings around the time of these seasonal opportunities. Be sure to display your stock using signage in the front of your store or ensure that displays in store are clearly signposted to show what products are available. "With Chinese cuisine ranking second in the world food popularity stakes, second only to Indian food, it is no surprise that retailers across the UK gear up for bumper sales o the back of the growing popularity of ethnic festivals," says Dulai.
What to stock
Rice is a staple world food item. Basmati, Golden Sella and Easy Cook Long Grain Rice are the popular in a range of world cuisines. Surya's bulk plain rice has seen an increase in popularity among consumers looking to save money.
Sauces and condiments such as Tropical Sun Caribbean Hot Sauce or Dunns River Jamaican Jerk seasoning are multi-purpose products that can be used in a range of dishes.
Snacks from around the globe are widely popular, especially among a younger demographic. Andy Brown, director of Envis Snacks, says that retailers are maximising sales with a dedicated US area in store. The US snack rolled tortilla chip brand Chipoys is becoming increasingly popular having just launched in the UK in April. The snack is available in Chili & Lime and Fire Red Hot flavours.
Tinned foods such as beans or tomatoes are a staple buy for many shoppers.
Polish food brand Dawtona has extended its UK range of store cupboard ingredients with the launch of two new tomato-based products.
Meal kits are growing in popularity within the world foods category. Empire Bespoke Foods have recently launched Master Cook, an authentic range of plant-based Indian meal kits and ready-to- eat dishes.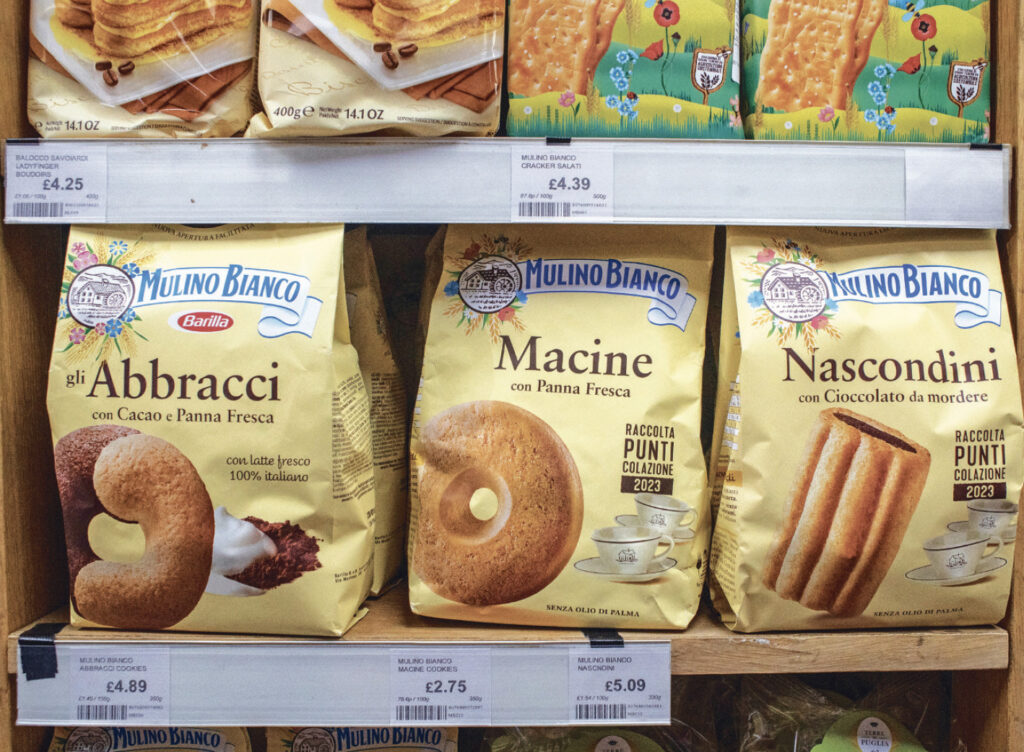 Know the trends
Most-popular UK cuisines- Indian food and spices remain the most sought after world cuisine by British customers, followed by Chinese and Mexican food.
Emerging world cuisines- Other, more niche cuisines, are also steadily growing in popularity in the UK. According to research conducted by HelloFresh, Korean food is trending as the most popular cuisine Brits are wanting to try in 2023. Research also shows that a fth of Brits expressed interest in trying West African dishes such as Jolo rice and fufu.
Healthy eating- Healthy eating and vegetarianism have dominated world food trends this year, with one-third of world cuisine shoppers expressing interest in products that include ideas on how to make dishes healthier. Currently, 39% of world cuisine eaters are interested in seeing plant-based world foods in store.
Convenience- Ready-to-eat meals are extremely popular products within the world foods category. According to Upuli Ambawatta, brand manager of world food portfolio at Empire Bespoke Foods, customers are seeking convenience and are turning to ready-to-cook meals and food items with a long shelf life.
Read more category management advice and features