betterRetailing returns to two retailers to see whether their overall basket spend has grown over a 12-week period, following advice and tips from the Post Office
Three months ago, RN visited two retailers with the Post Office's Peter Johnson and Mark Irvin, along with mentor Ramesh Shingadia, who provided tailored advice on changes they could make to their shops. Here, we catch up with both retailers to see how these changes have impacted their sales.
If you would like to add a post office and improve the performance of your store, please complete the form below and we will be in touch.
Peter Johnson
Head of Policy & Strategy Network Transformation Programme, Post Office
Mark Irvin
Head of Policy & Strategy Network Transformation Programme, Post Office
"Both retailers have achieved amazing results and we are very pleased. By working in collaboration with them, we were able to help them make the most of their post offices and improve their customer service and efficiency, which also encouraged additional spend."
Focus on
Amarjit Rakhra
The Convenience Store, New Oxford Street, London
Amarjit says
"I am happy with the results and I think the increase will continue after the trial period, because people are shopping more downstairs and stationery sales have doubled. I am looking forward to seeing our shop grow further over the rest of the year."

Challenges
Recommend other areas Amarjit's shop is laid over two floors, so he was missing out on potential sales from the lower level, containing stationery.
Develop online presence Because the post office is a new addition, many people in the area were probably unaware of it. To spread the word, he should update his online profile.
Direct customers' flow The store is busy during peak times, so clear signage, such as adhesive footprints, will create orderly queues and help shoppers see more of the shop.
Changes to drive sales
Recommend other areas Staff were trained to recommend the downstairs area, containing stationery, to customers already browsing the shop.
Develop online presence Google profile was updated and a social media presence was created on Facebook and Twitter, which increased awareness and attracted customers.
Direct customers' flowQueue management processes were put in place, which also helped staff guide customers on their journeys.
Focus on
Raaj Sangha
One Stop Jerry's Lane, Erdington, Birmingham
Raaj Says
"I am pleased with the uplift and we have been so busy. Allocating specific responsibilities to employees in each section has helped us become more efficient and better manage the shop, and has increased footfall."

Challenges
Upsell service Raaj wanted to ensure all staff were properly trained to increase the effectiveness of his post office, and to make sure all customers received excellent service and kept a positive perception of the shop.
Dedicated staff members There wasn't a specific employee taking responsibility of the post office. By assigning a staff member to the section, they will be invested in its success and will ensure things run smoothly.
Monitor success Raaj had no formal process to accurately measure performance, so using scorecards and offering small prizes as incentive will help keep up standards.
Changes to drive sales
Upsell service Top-up training about the five Ws – "Where is it going? What's in your item? When does it need to arrive? What's the value? Would you like a signature?" – was introduced.
Dedicated staff members A post office champion was designated to take ownership of the section and pushed the team to excel, ensuring they are delivering the expected level of customer service.
Monitor success Implementing scorecards for staff to follow and offering incentives helped staff achieve high standards.
Mentor Advice
Ramesh Shingadia
Shingadia's Londis Southwater & Post Office, Southwater
"It is a delight to see the Post Office's advice has increased sales for both Amarjit and Raaj. Over the longer term, they are really going to see the results in different areas of the shop. Opening a post office is beneficial for your store because it brings more footfall and moves your shop to the centre of your community."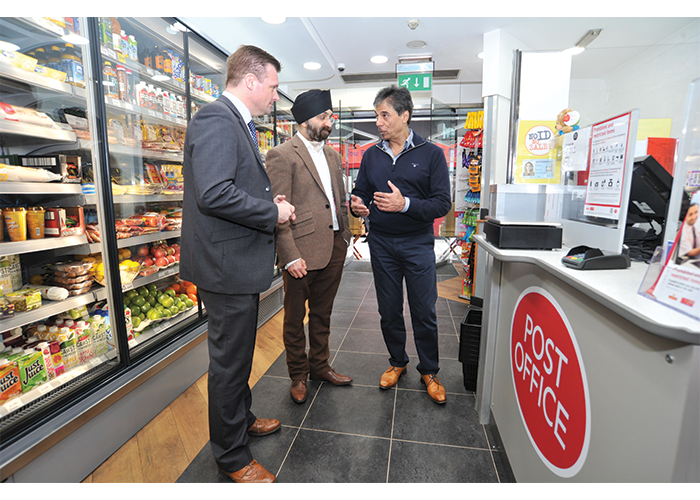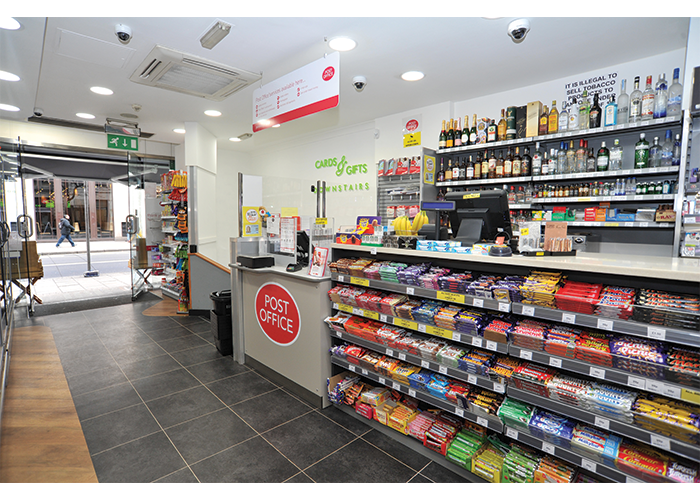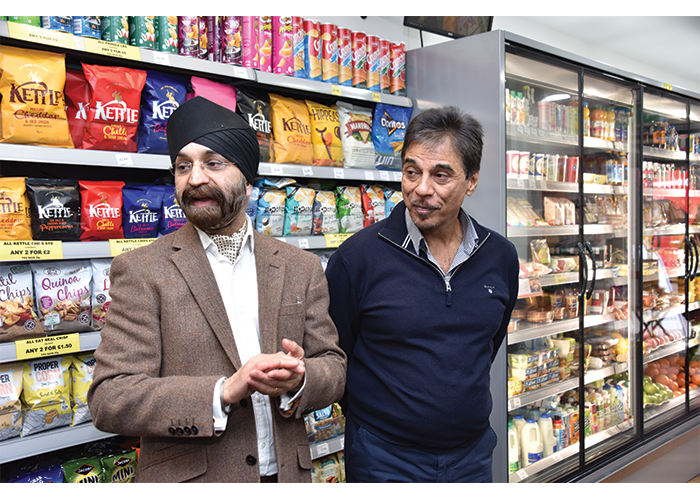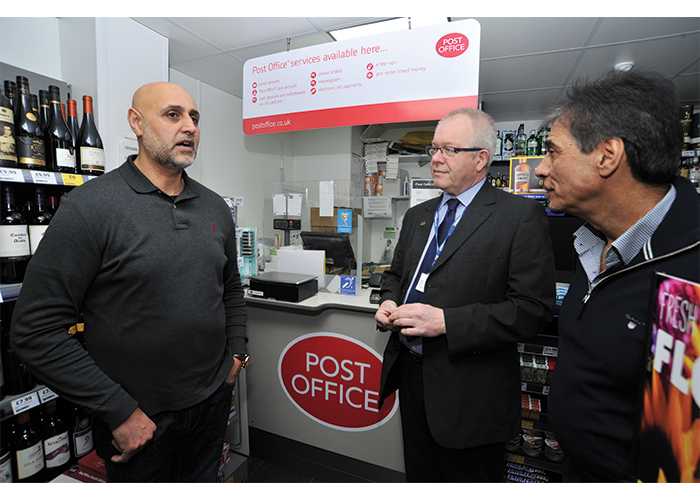 If you would like to add a post office and improve the performance of your store, please complete the form below and we will be in touch.