Using shopper insights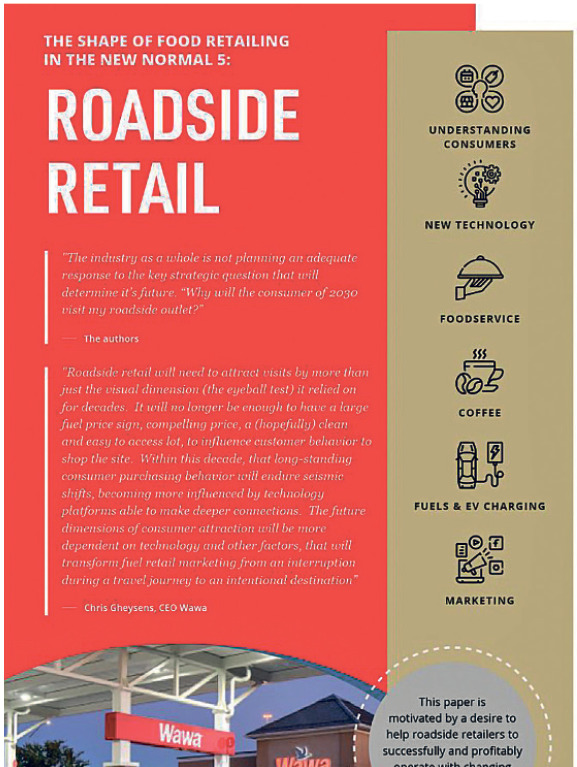 "Roadside retailing is changing fast. It is no longer possible to rely on fuel sales and a limited impulse offering – customers expect much more.
"To thrive, retailers need to use shopper insights and tailor an in-store offering that meets the changing needs of the modern consumer. The modern roadside retailer needs to offer a broad range of products, including fresh, covering a variety of meal occasions.
"In short, the roadside retailer of the future should aim not to be a fuel retailer with a grocery offering, but a full-service grocery retailer with a fuel and state-of-the-art rapid electric charging point offering."
Jonathan James, CEO, James Convenience Retail Ltd, UK
EV is critical
"The pandemic has not only been a catalyst for change in roadside retail, but it will also necessitate it. As fuel volumes continue to decline with the switch to electric, the need will be to attract a local, destination shopper as well as the transient one. Recognised brands will need to sit alongside local ones with emphasis placed on provenance. EV charging will no longer be a 'nice to have', it will be expected, as will the reliability of the charging point. Locations such as Gloucester Services and Parkfoot Garage give a glimpse of the future and their phenomenal success show it's what consumers already demand."
Victoria Lockie, head of retail, Nisa Retail, UK
Ultra-convenience
"Roadside retailing will move more to ultra-convenience. For customers on wheels, operators need to pull together efficient drive-through systems to succeed. Where this is not possible, easy parking, easy access for electric charging points, then slick offerings of freshly baked, home-produced products and locally sourced food will win hands down for its unique experience and the good feeling that comes with supporting the locality. If electric cars can be turbo-charged in 30 minutes, then meals must be built around this."
Stephen Jempson, CEO, Jempson's Ltd, UK
Tech at the pump
"For me, it's about putting the 'c' back into convenience. Successful roadside retailers need to embrace technology at the petrol pump and in the c-store. Customers must be able to choose to pay for their fuel without having to enter the shop, through mobile payment, in-house apps or through vehicle-plate recognition. In many areas, fully automated stores are becoming an expectation, and customers will expect to be able to order and pay through online platforms for coffee and so on."
Rob Mahoney, retail general manager, Freedom Fuels, Australia
Become a destination
"The consumer of today has considerably more choice in relation to the range and quality available in drive-through restaurants and service stations, whether that be barista-poured coffee, a host of authentic world foods for sit-in or takeaway, and significantly developed retail spaces.
"And the food experience, albeit vitally important, is only one part of it. Roadside retail has become a destination; places to work from, socialise in, entertain the family, charge the car or device and so on. It removes those pain-points of finding a parking space, paying for parking and braving the weather. Instead, it meets the growing desire by consumers not to have to leave the car at all – hence the increasing popularity of the drive-through model.
"Looking to 2026, we're going to see growth in roadside and drive-through retail, and an evolution of convenience, leading to more innovation in terms of range, formats, locations and indeed franchising opportunities."
Desi Darby, marketing director, Musgrave Group, Ireland
Deeper connections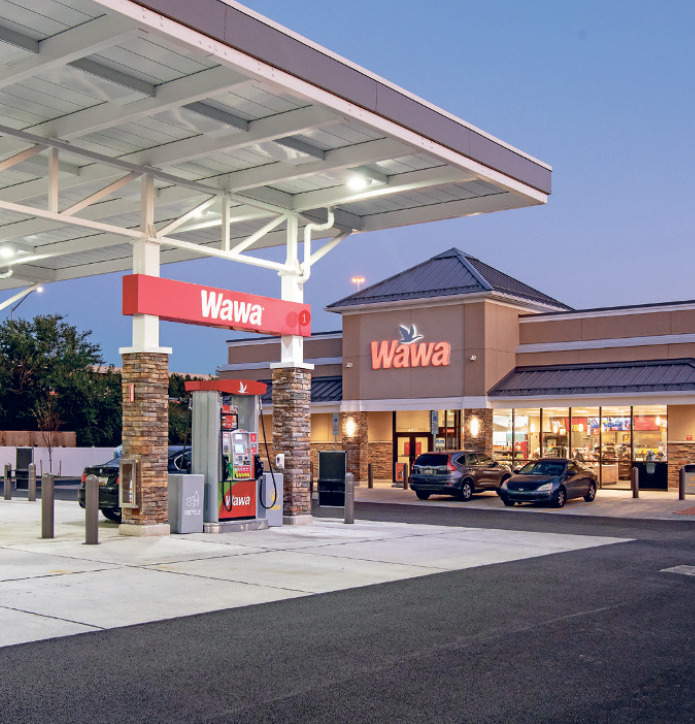 "Roadside retail will need to attract visits by more than just the visual dimension – the eyeball test – it relied on for decades. It will no longer be enough to have a large fuel price sign, compelling price, a – hopefully – clean and easy-to-access lot, to influence customer behaviour to shop the site.
"Within this decade, that long-standing consumer purchasing behaviour will endure seismic shifts, becoming more influenced by technology able to make deeper connections.
"The future dimensions of consumer attraction will be more dependent on technology and other factors that will transform fuel retail marketing from an interruption during a travel journey to an intentional destination."
Chris Gheysens, CEO, Wawa, US
Community focus
"I believe significantly upping our game in the community will be a big factor – making our outlets not only convenient stores, but community stores. Whether local or transient, our niche must be making it easy to visit us with easy parking, speed of service and a wide selection of products and facilities. Even those that wish to dwell want the basics to be fast and easy."
Patrick Sewell, CEO, Sewell on the Go, UK
Clean and relaxed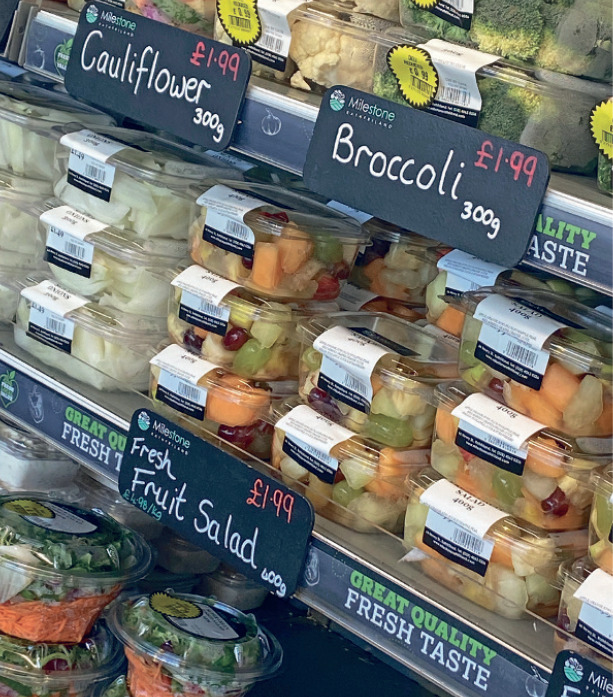 "As we move through the next decade, we see two things driving the longevity of roadside retail sites – a fresh, balanced food offer combined with a clean and comfortable store environment.
"Stores that are comfortable, clean and convenient places in which to dwell for a time and either relax or work, while offering a fresh range of tasty food, will retain their asset values for longer as the nation moves to more sustainable forms of transport.
"Customers will value healthy meals and opportunities to treat themselves, as they travel and to take home. We're excited, therefore, as food makers, to continue to develop our fresh-food proposition to suit these consumer needs."
Paul Dobson, head of convenience, Morrisons, UK
Digital communication
"Fuel demand will cease to be a driver of automatic growth, competition will heat up for every category and we will see the rise of the digital native consumer. Retailers who sit on the sidelines when it comes to customer engagement will be left in the dust; however, innovating without understanding the customer is a potentially destructive proposition.
"Looking at trends, it can seem like if a store does not offer electric-vehicle charging, made-to-order food and a loyalty app, it is doomed. However, the coming decade will reveal the retailers that are able to separate the pieces of the customer journey that drive business from wasteful ventures.
"Installing EV chargers where no one drives EV will waste capital. Spending money on a new food service programme when bathrooms aren't clean and the lights are going out won't change a retailer's fortunes. The winners will be the retailers who invest in the right innovation for their business rather than trends."
Brandon Lawrence, founder, Fuel Insight, USA
Changing work patterns
"The certainty of cars becoming more fuel-efficient, the high probability in the growth of the number of electric vehicles on the road and the possibility of a reduction in overall mileage driven due to changing work patterns will combine to considerably weaken the main reason that people visit petrol forecourts."
James Lowman, CEO, the Association of Convenience Stores, UK
Read more forecourt news and advice