The Independent Achievers Academy (IAA) Retailer Spotlight is a series of talks with retailers from the IAA community about what makes them successful, how they're dealing with current challenges and changing consumer demand and their future goals. Its aim is to help independent retailers to learn, be inspired and drive their business forward.
Aman Uppal, of One Stop Mount Nod in Coventry, is this year's IAA Brand Ambassador and has been benchmarking his store since 2015. During his tenure, Aman and his family have been recognised for Marketing to Customers, Shop Layout and the previously-known category Digital Engagement, twice.
"It's always great knowing you've reached the Top 100 and the biggest part in participating is the personal touch," he says.
Aman is well-known within the industry, and he speaks with Better Retailing about how he's keeping his store profitable, while dealing with this month's minimum wage increase, and his hopes as IAA brand ambassador.
Finding ways to save funds and boost profits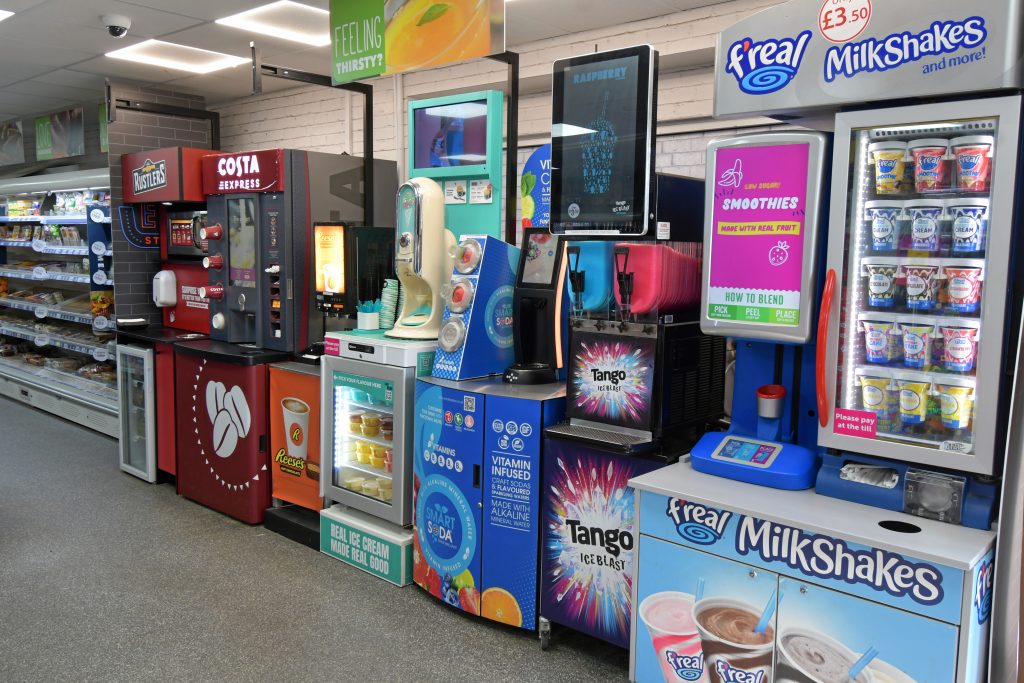 "For us, everything is about looking at the bottom line," Aman says. "It's being as cost-effective as possible."
With the minimum wage increase coming into effect this month, Aman has been analysing each category, section and even his utilities to offset the additional cost.
"We're fine combing through everything to see where we can save costs. The price of branded products are going up, so it's also been about being more efficient with them as well."
Aman has worked to calculate the energy costs of every block in his store. "Take Tango Ice Blast. I've managed to get the actual machine costs per kilowatt of running it in store, whether it's come from the supplier or my own calculation," he says.
Aman's goal this year isn't about in-store activities, but "keeping the business running, profitable and efficient.
"You think you know your business, but you don't," Aman explains. "When you go through all your EPoS data you find things you thought were selling well perhaps aren't, or they aren't as profitable."
You're always learning
The IAA is hosting its new Learning & Development Festival on 3 July, and is designed to encourage retailers to network and learn from other retailers and suppliers through masterclasses and focus groups.
Aman believes that as a retailer, learning is most important, and networking on a more informal basis allows him to create long-term contacts.
"Sometimes when a person is on a stand talking at you, it can become a bit boring," he says. "But if suppliers can talk with us and show us what's new or different, it's more beneficial. It'd be great to see suppliers provide data also."
Getting value from trade events
"Our biggest challenges currently is the wage increase and energy costs, but there's also not enough information about funding and grants," he says.
"It can be difficult for companies to implement this as it's more to do with local authorities, but knowing where we can get help is important and will add value to any event."
The challenge for many retailers is stepping away from their businesses for a day, but Aman says attending and learning from other retailers and suppliers is worth it.
"You meet with other retailers and engage with brands, it's a day well worth spending away from the business."
Aman is aware, however, that a retailer's time is precious. "Personally, I'm very picky about what I attend and what I give my time to because I just can't afford to take the time away from the business, unless it's valuable," he says.
Why I've chosen to become the IAA Brand Ambassador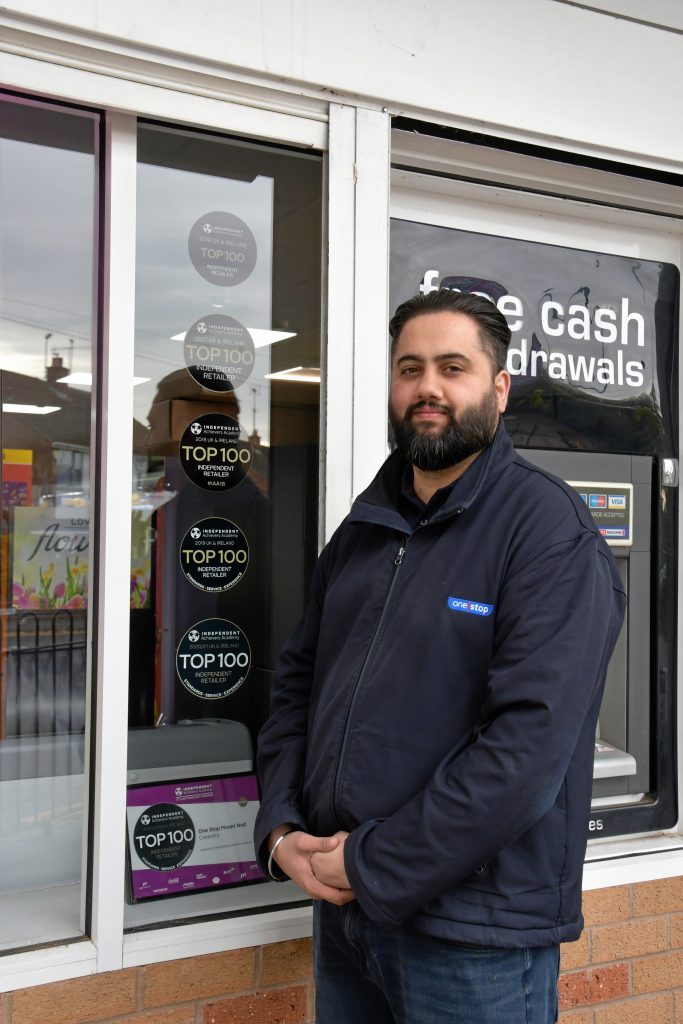 "Choosing to be Brand Ambassador was based on the journey we've been on since 2015, and since joining, we've been in the Top 100 five years in a row.
"Throughout that, we've be named as Category Stars, which is great but it makes me look at how I've grown as a person and how the shop has grown as a business," Aman explains.
Aman didn't benchmark his store with the IAA last year, as he was asked to join the IAA Judging Day, held in London.
"Being a judge gave me a different perspective on the process and how the IAA works," he says. "And it almost made my journey full circle."
Speaking about his overall journey with the IAA, Aman says: "The IAA has probably been the biggest influence on me in helping to better my business and myself on a personal level.
"I've learned so much from the IAA and I want other people to go on that same journey, too."
Utilising trade press
Aman first heard about the IAA through Better Retailing's print titles, RN and Retail Express, when he was studying at university.
"We always said that we would only take part in things if we felt ready to embrace it," he says. "I've always been particular about that with awards or schemes. So, when we thought we were ready, we benchmarked."
He also says trade press helped him meet inspiring retailers when he first started.
"When I first started getting more involved in the business, I remember reading trade press and seeing how other retailers were improving their stores," he says.
"Atul Sodha, of Londis Harefield in Uxbridge, Middlesex, was one of those retailers. I saw him at an IAA event years ago and I just went and spoke with him."
What we've learnt from the IAA
"The biggest thing we've learnt is the importance of engaging with other retailers," Aman says. "That's what it comes down to for me, other retailers who have benefitted from the whole IAA benchmarking process."
Aman advises retailers to reach out to other retailers for help on improving their businesses, which the IAA are able to help with.
"There's such as a personal feel to the IAA because they have a strong process in place, offering tips for your store throughout the year, not just one.