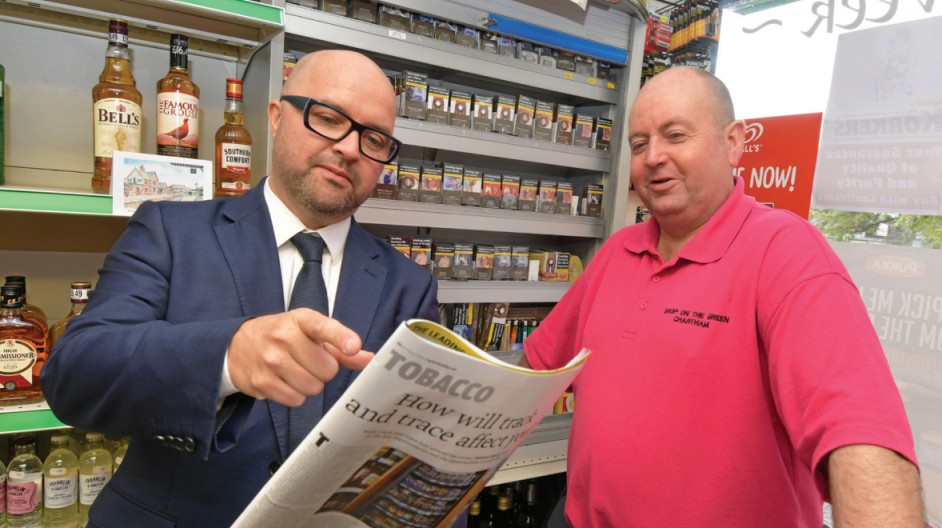 Vaping legislation: What retailers need to know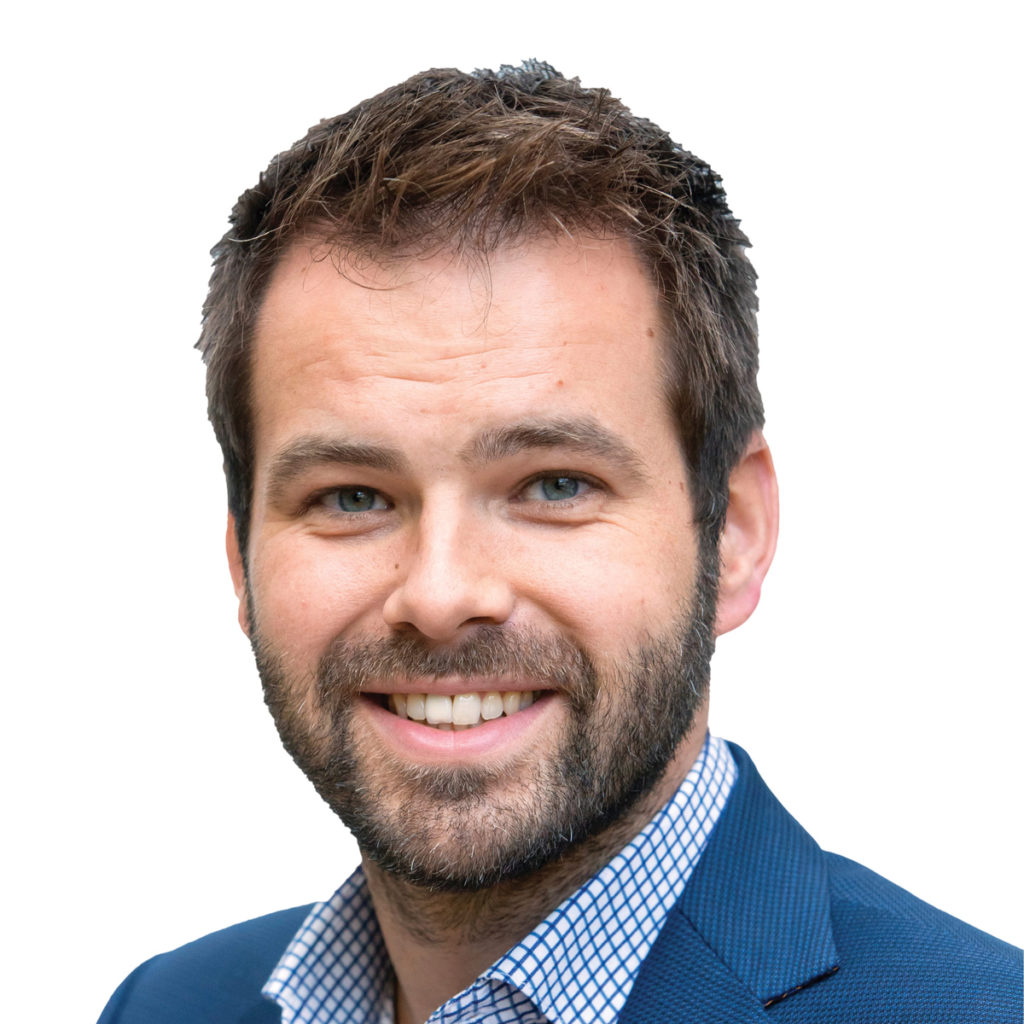 An understanding of legislation is critical for making a success of the vaping category. Specifically, retailers need to make sure they are up to date on age restrictions, product regulations and advertising legislation.
Vaping products should not be sold to anyone under 18, so retailers and their teams should be applying Challenge 25 to every customer they serve. The accepted forms of ID are a photographic driving licence, passport, CitizenCard or PASS card. With each ID, check the date of birth and make sure the photo matches the customer.

To support retailers, JTI launched IDentify – a youth access prevention
scheme. The scheme aims to reduce the number of independent retailers selling tobacco and vaping products to minors across the UK.
IDentify locates retailers likely to be at risk of selling e-liquids to underage shoppers, and offers free, professional training from former trading standards officers.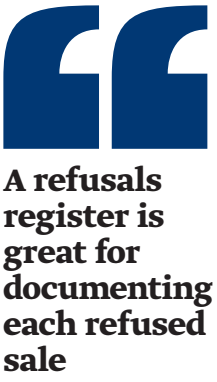 Implementing a refusals register allows retailers to clearly state how they apply Challenge 25 in store if a member of trading standards visits. A refusals register is great for documenting each refused sale, and allows retailers and their teams to state why they were refused. This will help staff know if an underage person tries to buy vaping products on more than one occasion.
Canterbury retailer Alan Mannings, of The Shop on the Green in Chartham, Kent, started using a refusals register last year. "We use Challenge 25 for anyone we believe is underage. We are next to the train station, so we get groups of young people coming in to try to buy age-restricted products," he says.
"The refusals register has helped me and my team keep track of who we have previously refused."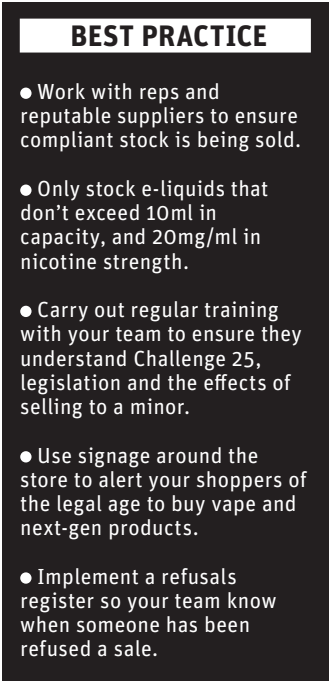 Sourcing compliant stock
The UK vaping market is regulated much more than markets such as the US. Updated vaping legislation in 2017 tightened up bottle sizes, ingredients and strength on all next-gen products. For example, eliquids must be no larger than 10ml in capacity, and have a maximum of 20mg/ml nicotine strength. To be sure retailers are stocking compliant vape products, Geens stresses the importance of working directly with suppliers, like JTI.
Any new vape product must be notified to the Medicines and Healthcare products Regulatory Agency before they can be sold, and all Logic products are subject to JTI's stewardship programme.
"All of our Logic e-liquids are placed into our stewardship programme, which includes a toxicological assessment, as well as quality control on all of the ingredients we use in our products. Only once the Logic products have passed these tests are they released for sale," says Geens.
All vape and next-gen products must include health warnings on the labels, so make sure that any new products you introduce adhere to this.
How JTI is supporting retailers
IDentify
A youth access prevention scheme that aims to reduce the number of independent retailers selling tobacco and vaping products to minors across the UK. The programme identifies convenience retailers who may be at risk and offers them free, professional training by a former trading standards officer.
Retailers can find out about JTI's products, including Logic and Nordic Spirit. Also, retailers and their staff can complete quizzes on legislation. JTI Advance is open to all retailers to join.
Logic stewardship programme
All Logic e-liquids are subject to a robust product stewardship programme. Logic e-liquids will undergo a toxicological assessment, as well as a quality control on the ingredients used. Only products that have passed JTI's examination are available for retailers to stock.
Logic PoS
As tobacco shoppers transition to the vaping category, many will want to purchase a recognisable brand. JTI offers PoS for retailers to encourage shoppers to buy stock they can trust.
Order your copy of Vape Retailer today, the leading vape magazine for the convenience sector. Click here for vape product news and category advice.