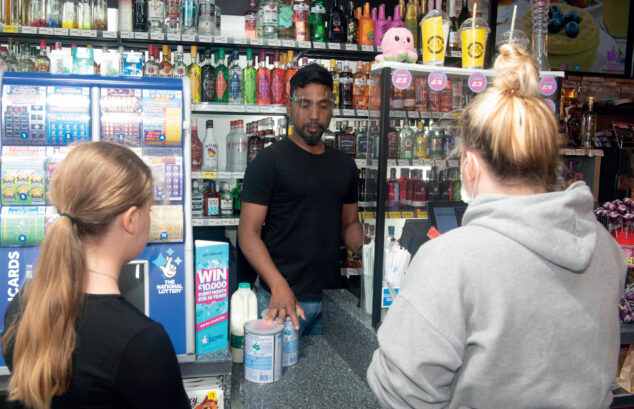 We are in the earliest days of 2022, with so much uncertainty about what will happen in the next 12 months. Some retailers will still be picking themselves off the canvas following a challenging 2021, but there are green shoots of positivity to be found in the upcoming year.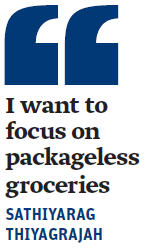 Large scale events such as the Platinum Jubilee and the 2022 FIFA World Cup offer opportunities for communities to come together, ably supported by their local stores. Additionally, there are hopes that the spectre of lockdowns may finally come to an end this year, potentially bringing more positive energy to customers and their shopping experiences.
"This year looks like it will be a good year for our business," says Imtiyaz Mamode, from Wych Lane Premier in Gosport, Hampshire.
"I think that this year's sales will be better than the previous year. We will look for opportunities and see how things go. If we don't get any new Covid variants, then maybe everything will be fine."
Some retailers, like Ushma Amin, from Londis North Cheam in Surrey, took steps to improve their business in 2021 and will now reap the benefits in 2022. "We installed new closed-door chillers last year, so the shop looks even nicer now," she says. "But it's also been good for saving energy. We've made the right move with energy prices still going up."
Uthay Southararajan, from Costcutter Inverleith Row in Edinburgh, is excited about his growing delivery sales, with 40% of his customers now purchasing delivered groceries from his store. Delivery has brought his products to a wider audience.
Other retailers, like Sathiyarag Thiyagrajah, from Gilmerton Grocers in Edinburgh, will be making improvements to their stores this year, taking positive steps for their customers and their business in 2022. "Last year, we had no changes, but this year we're good to go for a refit," he says.

Keep engaged with your customers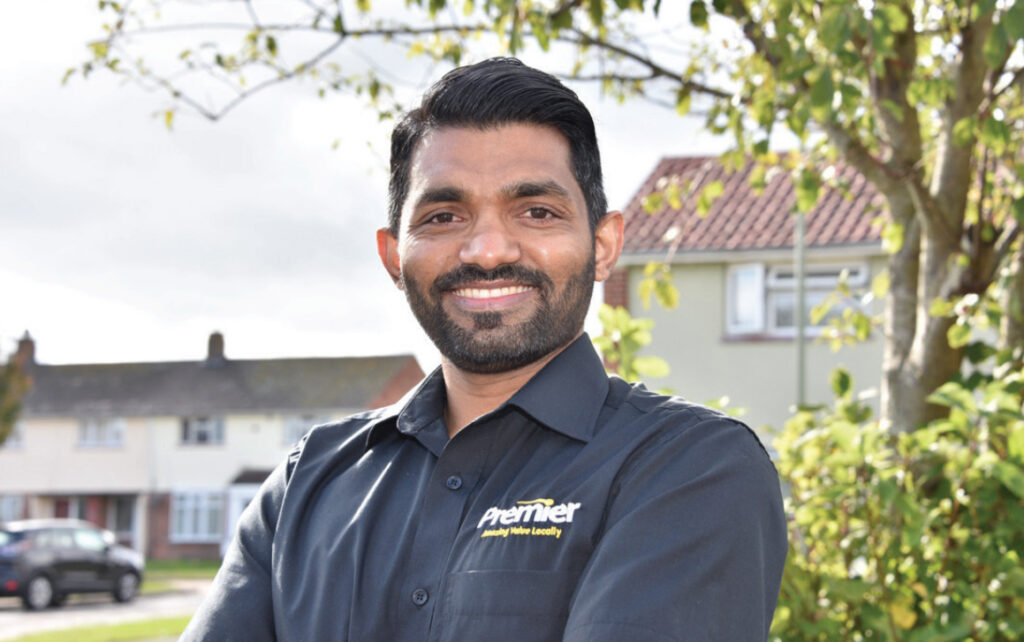 Imtiyaz Mamode, from Wych Lane Premier in Gosport, Hampshire, is preparing for the summer – a key sales opportunity for his store – but he has already been enjoying good sales in the traditionally "tricky" month of January, as a result of the work he has done to increase his reputation in the local area.
"We have had good support from our community – we've been in our local news twice recently," he says. "After the news stories, we were extremely busy. We're hoping to be busy in January and February because of this."
Mamode is building on this exposure with an advertising campaign on social media platforms such as TikTok and Facebook, while also working to make sure that he is fulfilling as many customer requests as he can. Later on this year, he plans to install an alcohol-slushie machine, which he will be monitoring in the run-up to Christmas.
People getting out of their homes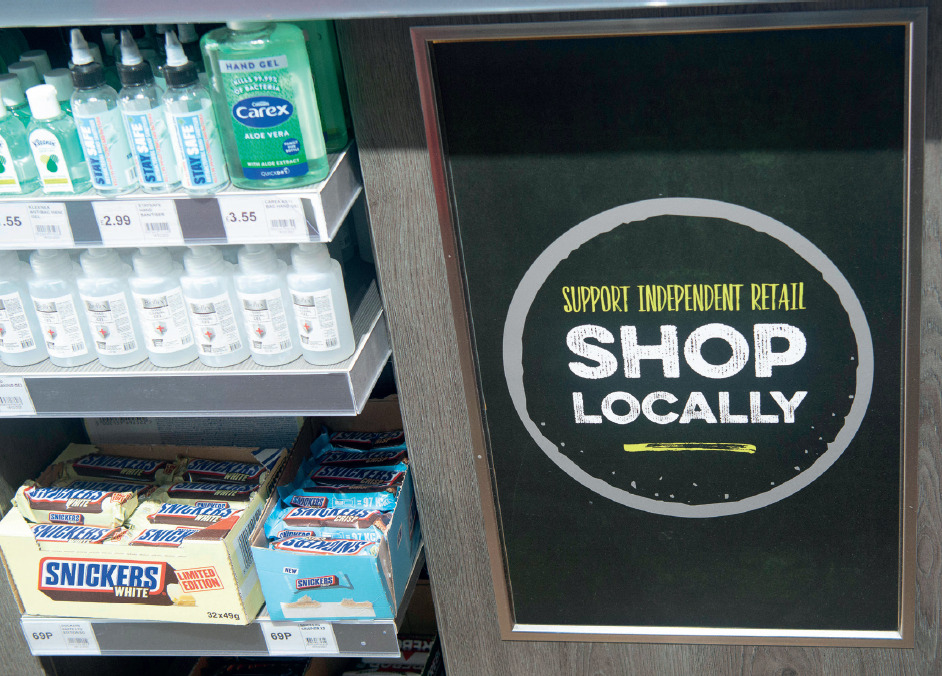 Ushma Amin, from Londis North Cheam in Surrey, is hoping for more footfall this year, with more people getting out from behind their computer screens to visit their local stores instead of ordering online.
"Hopefully, people will be more active this year," she says. "The pandemic has brought about a bit of a couch-potato culture, so we're hoping people start getting out and about again, which will be good for them, but also good for us because we'll get more people coming in."
Amin generally looks at Easter and summer as her biggest opportunities in the year, by which time the move out of people's living rooms and back onto the high street may well be in full flow. "We've got lots of promotions that are going on now, and we'll have Easter and summer ones as well. So, hopefully, that will bring people in," she adds.
A chance to improve margin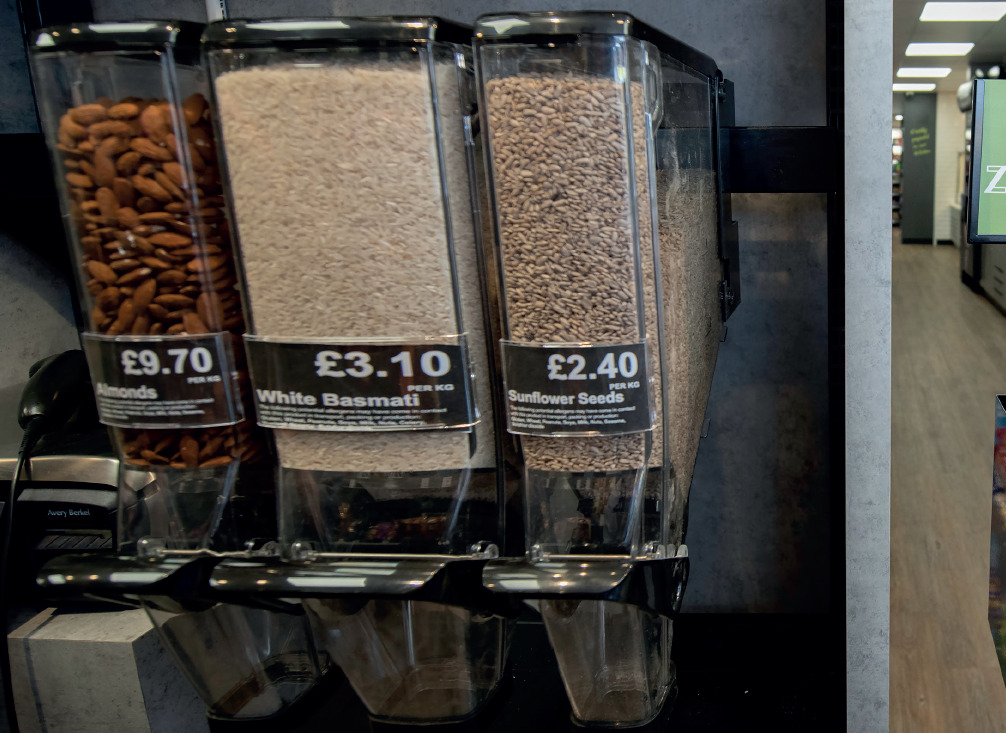 Sathiyarag Thiyagrajah, from Gilmerton Grocers in Edinburgh, saw considerable demand for home deliveries from his store last year and expects to continue to grow sales there in 2022. However, this year, his principle focus will be on refitting his store to reflect growing demand for healthier options and sustainable practices.
"I want to focus on packageless groceries," he explains. "Things such as cereals, pasta and milks that we can get from suppliers in a packageless format, which then get you a better margin. I can get up to 60% on pasta and rice. I'm speaking with my local dairy who will supply us with a machine and a few gallons of milk. Customers then come and fill up their own milk. We can sell it for the same price, but there's no packaging involved. Fife Creamery are helping with our sandwiches and toasties as well."
Proactivity fosters community spirit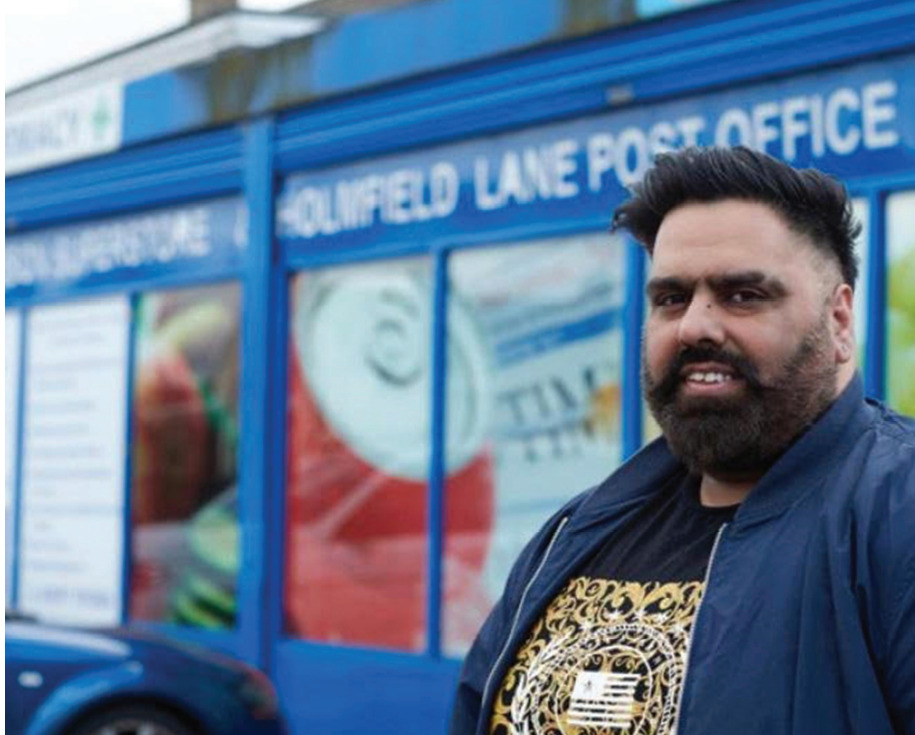 Bobby Singh, of BB Nevison Superstore in Pontefract, West Yorkshire, sees proactivity as the best way to counter the January blues, which have been compounded this year by the Omicron variant's impact on staffing levels and stock deliveries. "We've got Valentine's Day and Easter coming, so I'm building up to these events. I'm buzzing and looking to spread that buzz across my staff and community."
Community spirit is the one consequence of the pandemic that Singh would like to see improve, so taking an active interest in events in a way that encourages shopper participation is crucial to enduring success.
"When your community sees you as a part of the community, it cares for you as well. It's about making bonds and saying, 'We're here trying our best, look after us as well and support your local shop.'"
Spreading positivity
1DELIVERY
Uthay Soundararajan is excited for the extra sales delivery will continue to bring to his Costcutter store on Inverleith Row in Edinburgh. "Over Christmas and New Year, I had more sales through home delivery than in store. I'm not even bothered about January's quiet times in the store because they're being compensated by home deliveries," he says.
2COMMUNITY EVENTS
Spring will bring plenty of opportunities for retailers to bring some buzz to their communities and sales to their stores. Be proactive for Valentine's Day, Mother's Day, St Patrick's Day and Easter.
3TRY SOMETHING DIFFERENT
Whether it's a minor change to your ranging or a larger store refit, doing something to freshen up your offer can attract more business, particularly if it's focused on a trending topic such as health or sustainability.
4GET PEOPLE THROUGH THE DOOR
With lockdowns looking potentially unlikely this year, people may be back on the move and out and about. This summer, get your promotions ready to attract customers.
5KEEP SHOUTING ABOUT YOURSELF
Whether it's newspapers, leaflets, social media or even word of mouth, make sure that your store remains in people's minds this year to counter any supermarket competition. l
Explore our comprehensive archive of advice and insight for independent retailers