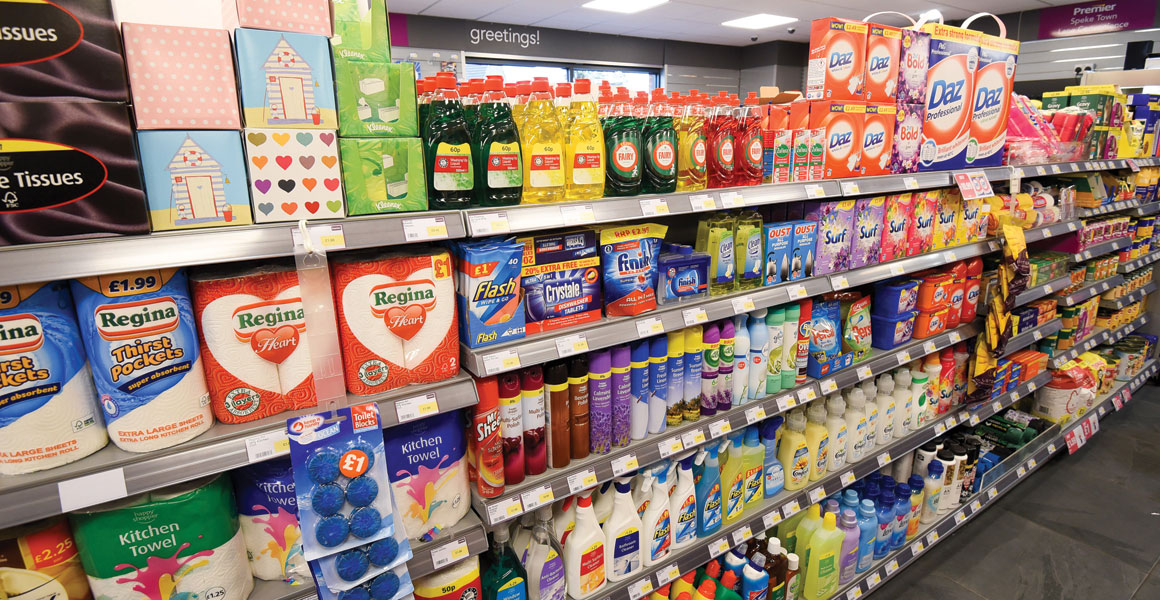 From toilet roll to alcohol, the broad range of products available in multipacks gives retailers a lot to be excited about. Alex Yau continues his discussion with retailers and suppliers for their advice on selling them
Harj Gill, Select & Save The Windmill, Birmingham
Group multipacks together: A few years ago I didn't even have any multipacks in my store. Now they're in demand because customers see them as a product which provide more value than singles. I now have 15 lines of multipacks in my store.
There are a lot of families in my area with kids who need snacks for their lunchboxes, so the majority of my range includes crisps. I merchandise all my multipacks together because shoppers know they want that format when they come into the store and it makes it easier for them to find.
Top tip: Promote all your pricemarked multipacks. I find the £1 pricemark is the most popular in my shop because it creates the biggest sense of value.
Justin Whittaker, MJs Premier, Oldham
Focus on the various seasons, and not just major events: We have a big push on multipacks, particularly during events. In the past, we've created our own displays for the four-packs of Magners Cider and other brands of alcohol. Whether it's a season like summer or the World Cup, we normally see sales increase by more than 10%, so increasing promotional activity is definitely worth doing.
It's also worth placing products near each other. For example, we like to place snacks near drinks in the summer when it's hot. Shoppers will no doubt be socialising more outside, so it makes sense.
Top tip: Merchandise different categories together. Having multipacks of food next to multipacks of alcohol can help encourage higher basket spend.
How suppliers advise retailers to increase multipack sales
Matt Collins, trading director, KP Snacks
Use £1 pricemarks to attract the most customers: KP Snacks offer multipacks in a variety of pricemarks, but we find £1 is definitely the most popular. It stands out as the most convenient to customers. They don't have to rummage around in their pockets, handbags or wallets for change like they would with a 42p or £1.29 pricemark, for example.
Shoppers who are searching for snacks and drinks for social occasions don't have to spend too much time thinking about how much they put in their baskets, either. The £1 pricemark makes their shopping trip easier because there's no need to spend ages working out how far they are from their budget.
Ioanna Maragkoudaki, Senior category manager, Danone
Convenience retailers often have limited shelf space to work with. This means that we advise them to focus on stocking a core range of best-selling products that they know will sell.
Despite this we recommend convenience retailers stock larger formats such as Actimel Strawberry 8-pack (RRP: £2.98).