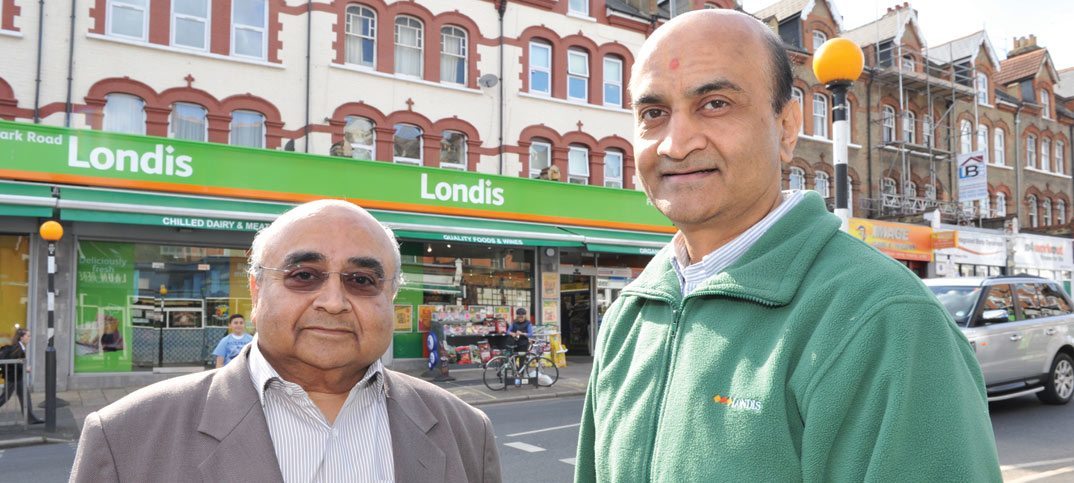 Extensive planning, hard work and plenty of 'panache' has earned Alpesh and Bimal Patel's award-winning store the nickname Harrods of Haringey. But how do you make such a great store even better?
Steven Lambert
finds out
How do you make an award-winning store even better? With further investment in your business and by acting on customer requests is the answer given by retailers Alpesh and Bimal Patel.
The brothers are celebrating after winning the latest in their long list of accolades, the Londis 2015 Store of the Year award, which they picked up during the convenience group's annual conference last month.
Their store, Londis Ferme Park Road in Haringey, London – which is also an IAA Top 100 shop – has become something of a haven for shoppers, stocking everything from freshly baked bread and craft ales to organic and gluten-free goods.
Alpesh says: "One of our customers recently called us the Harrods of Haringey, which was a great piece of feedback for us.
"We achieved this by putting in a lot of hard work and doing things with plenty of precision, planning and panache."
Londis Ferme Park Road underwent a major refit in 2013, with floor space growing from 480sq ft to a whopping 2,800sq ft. This allowed the brothers to greatly expand their product ranges, with an emphasis on offering more chilled, fresh and frozen lines and a large bakery section.
"We now have more than 9,500 lines in the shop now so we can offer a lot more to customers," says Alpesh.
As well as the added space, the brothers also invested in LED lighting for the whole store along with energy efficient chillers, helping them to save 60% on their energy costs.
Alpesh and Bimal have also sought to stand out from local competition by stocking a wide selection of healthier and diet-specific lines, a suggestion they received from a number of shoppers. Products such as gluten-free pizzas and specialist antioxidant juice drinks now sit among more standard brands on their shelves.
Alpesh explains: "We have a suggestion box in the store and that was one of the big things customers were asking for.
"We have all types of people coming from surrounding areas like Crouch End and Muswell Hill, so we're in quite an affluent area, and they have been asking us to get in more healthy lines.
"It's not just organic products either, as we have a big gluten-free range and we have products that are suited to paleo diets."
To this end, fresh fruit and veg is another big growth area. Alpesh says more space is now being dedicated to this side of the business, while the use of wicker baskets and a custom-made wagon display helps to catch the eye of passing trade.
"We get all of our fresh and chilled goods from the Budgens side of the Musgrave estate, so it's really good quality and we have good availability as well," adds Alpesh. "I think in this day and age you really need to be with a delivered wholesaler if you want to improve your business."
We've been doing this for 36 years but we're still on a journey and we're learning new things every day
With average basket spend at the store sitting at a healthy £7.50 and with their customers prepared to spend a bit more to treat themselves, Alpesh says premium lines are another big draw to the store.
This includes freshly baked artisan bread sourced from a local bakery, such as loaves filled with black olives and garlic.
In addition, chilled ready meals from specialist supplier Pegoty Hedge and soups from fine food company Smoke & Pickle offer a point of difference to shoppers, while the store's Twitter feed is constantly updated with the latest craft lagers and ale being supplied by local and national brewers.
All their efforts have meant Alpesh and Bimal are leaving their larger rivals trailing in their dust. "We don't follow what the supermarkets are doing. If anything, they're the ones who are following us," says Alpesh
"We've been doing this for 36 years but we're still on a journey and we're learning new things every day."
Visit our Store