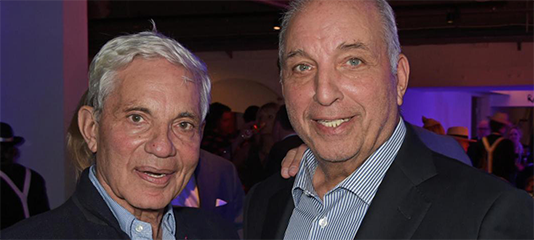 David and Simon Reuben's fortune has been growing steadily for decades, and this year they hit the summit of the Sunday Times Rich List.
The property tycoons were born in Mumbai, India, moving to the UK as teenagers. On leaving school Simon started out running a carpet business while his brother worked in scrap metal. The two then joined forces to trade metals. Their first great successes came when they moved into the Russian metals market in the early nineties. It was a gamble that paid off, and by 1995 their firm TransWorld had sales topping $8bn and controlled 7% of the world's aluminium trade.
Having made their fortune, they invested it shrewdly in more stable sectors, focusing on the UK property market. They've since bought up a series of landmark London buildings, including Cambridge House, the Millbank Tower, and the former home of poet Lord Byron.
Key achievements
• Built a fortune by trading Russian metals in the 1990s, becoming Russia's biggest foreign investors.
• Successfully transferred that fortune into more stable industries, particularly UK real estate.
• Topped this year's Sunday Times Rich List.
Lessons for your store
1. Look out for new opportunities – the Reubens moved into the Russian metals market shortly after the fall of the Soviet Union.
2. Treat debt with caution – the brothers own most of their property portfolio debt and mortgage-free.
3. Don't stand still – the brothers invest in numerous sectors and continue to aggressively expand their property empire.