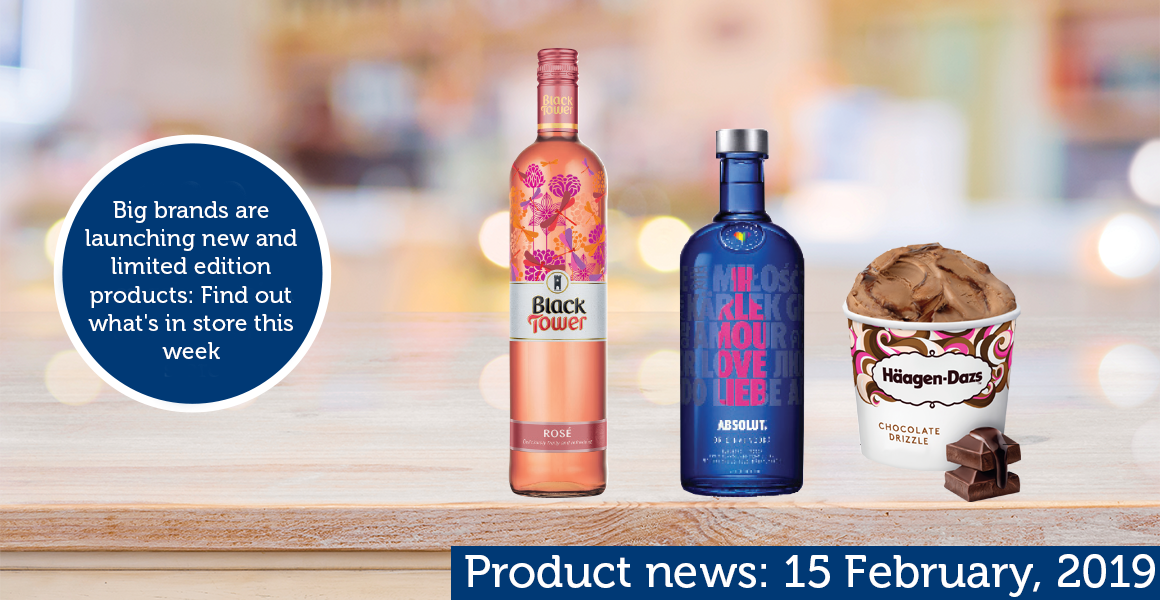 What's new
Drink your tea, then eat it
Nim's edible teas are loose-tea infusions in single 12g sachets, in Beetroot & Parsnip, Pineapple & Kiwi, and Pineapple, Beetroot & Parsnip varieties.
RRP £6.95 (12 sachets)
Contact amy@nimsfruitcrisps.com
Big changes for Little's Coffee
Little's Coffee has unveiled 100% recyclable packaging for its new range, as well as three new flavours: Gingerbread Cookie, Chocolate Chai and Cardamom Bun.
RRP £2.99
Contact hello@wearelittles.com
Grab a handful of healthy kids' snacks
Real Handful new kids' snacks, Bundlz, are available from Diverse Fine Foods in Strawberry & Raspberry and Apple & Blackcurrant flavours.
RRP £2.50 (five-pack)
Contact info@lovedrinks.co.uk
Brand snapshot
Change for the better
Pladis is supporting mental health charity Time to Change by offering consumers vouchers for £1 off McVitie's biscuits.
Sweet and low
General Mills' new Häagen-Dazs Gelato Collection contains 150 calories per pack and is available in Caramel Swirl and Chocolate Drizzle flavours.
Rosé future
Black Tower's new limited-edition rosé will be available throughout spring and summer. The bottle features pink and purple flowers and dragonflies.
Love, absolutely
Pernod Ricard has launched Drop of Love, a limited-edition bottle of Absolut with an RRP of £19.45. It's backed by a TV and video campaign.
Sausage

role
Ex-football manager Harry Redknapp and sports presenter Hayley McQueen have joined Richmond Sausages for its 'Nation's favourites' campaign.
All bar one
General Mills is launching Fibre One Chocolate Fudge Brownie and Fibre One Peanut Butter Popcorn in a single-bar format. Both have an RRP of 59p.
Fan-tastic
Coca-Cola Great Britain has kicked-off its Premier League partnership with a TV advert that celebrates football bringing people together.
Stick with bricks
Chiquita's new partnership with Lego Movie 2 will see more than 300 million Chiquita stickers featuring characters from the film roll out on its bananas.
Milking it
Mondelez has launched Cadbury Dairy Milk Oreo Sandwich in a new £1 price-marked pack. The brand is already worth £48m.