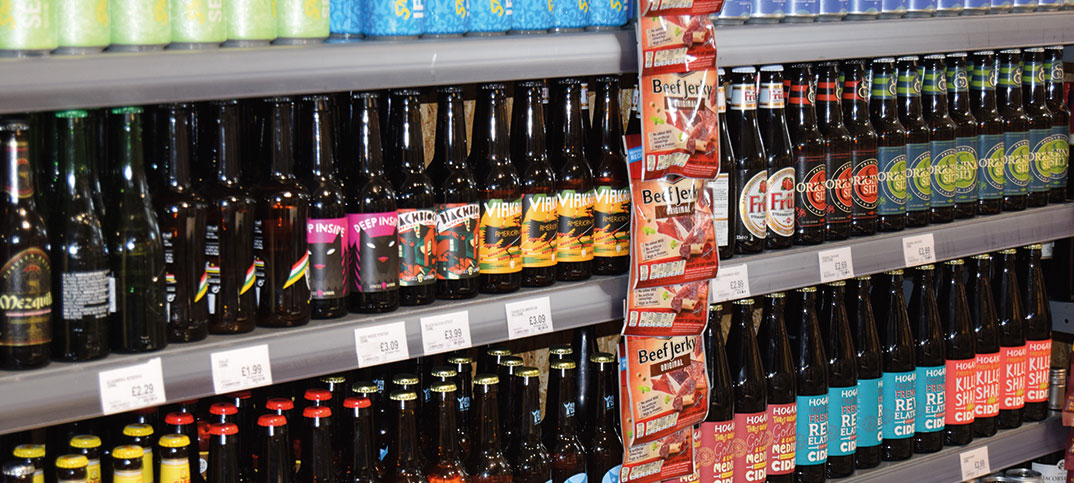 Earlier on this year, as part of the Independent Achievers Academy, I paid a visit to John Green's shop in Cambridgeshire.
During the visit, I walked around John's store with reps from Mars Wrigley, looking at how he merchandises his shop.
John is on a journey, converting his store from a newsagent into a small, modern convenience store. We were fortunate that we were able to make relatively simple changes to some areas of his shop that, in the three months since our visit, have grown his sales in those areas by 25%. The changes were simply to move certain products next to others – veg next to meat; crisps & dips next to beers.
I was reminded of this thanks to the comments from Heineken around the launch of the new Star Retailer programme.
Only 6% of customers buy pre-mix cans with cider, they said. And yet, in a huge majority of stores these two products are treated in the same way.
It makes sense, on the face of it, perhaps. A logical flow might have fruit pre-mix cans leading from cider into, say RTD bottles like Smirnoff Ice and WKD.
But the stats, according to Heineken, show that the majority of pre-mix cans are actually bought with spirits or wine.
The buyers are mostly women, looking at easy-serve or more exciting flavours of the cocktails that they know and love.
Does your range cater for this potential cross-purchase? Can you make one simple shift to your display to drive sales of a category that could potentially deliver some real value to you?
It's worth a look. What goes next to what in your shop is a big question, but potentially the most valuable one you can ask.