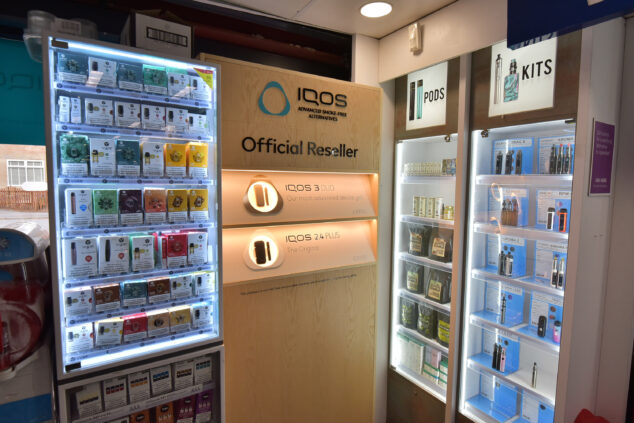 Philip Morris Limited (PML) is employing over 30 vape managers and executives to support vape retailers expand their next-gen nicotine range with Iqos.
Iqos is an electronic device that heats tobacco. The device heats tobacco sticks, known as Heets (designed for exclusive use with the Iqos device), to deliver a tobacco taste and cigarette-like experience without burning tobacco.
Philip Morris Limited's Iqos becomes number one smoke-free product in the UK
While the supplier admits using Iqos is not risk free, switching to the device presents a less risk to your health than continuing to smoke.
The dedicated vape team will offer vape retailers one-on-one support, training, and guidance on the heated tobacco category, which in the UK, which represents 18.6% of the total reduced-risk products market in 2021.
The new investment from PML into the vape channel comes as increasing numbers of retailers meet changing customer needs by listing a wider range of smoke-free options, such as heated tobacco and nicotine pouches – complementing e-cigarettes and vapes in offering customers a better choice than cigarettes.
Iqos Menthol Kits launched by Philip Morris Limited
Kate O'Dowd, head of commercial planning at PML UK and Ireland, said: "Hundreds of independent and vape stores in the UK now list heated tobacco products, adding an additional revenue stream to their businesses. With Iqos, retailers have an alternative that complements their existing range – by offering customers a real tobacco choice that's heated, not burnt, and is less harmful than cigarettes.
"We believe strongly that a multicategory approach could accelerate an end to the sale of cigarettes in the UK within the next 10 to 15 years."
Order your copy of Vape Retailer today, the leading vape magazine for the convenience sector. Click here for vape product news and category advice.